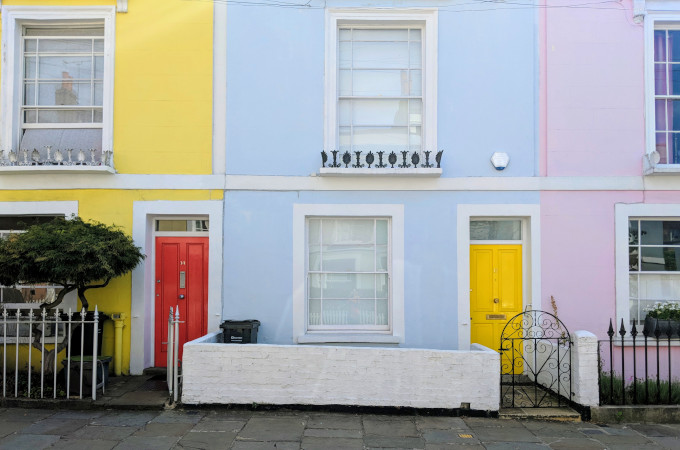 Finding a Flat In London
Kim Renner, 12 months ago
3 min

read
283
Finding a place to live is challenging enough in this economy, let alone when you need to live in London. Being a bustling capital, London is renowned for its expensive living, diverse neighbourhoods, and busy events calendar. Whether you're moving for work or pleasure, you'll need a place to live. However, navigating the renting landscape of London is tricky, which is why we're here to help. 
Set a Budget
When you make your move to London, you must live within your means by setting a budget for everything. The best place to start is with your overall salary, and then break it down into sections including:
Groceries.

Leisure. 

Utilities and other bills. 

Savings. 
Once you've worked out an estimated spend for the above, you'll have a good idea of how much you can spare for rent. 
Learn the Lingo
The majority of properties in London are flats, thanks to the metropolitan design and high-rise buildings. When you're searching for a flat, you need to understand the terminology used in ads. Here is a list of common property lingo:
Converted

. Building renovated for living purposes – most flats in London are converted. 

Flat share

. Cheaper rent option – you will be sharing facilities with others. 

Studio flat

. Separate bathroom with combined living space, including the kitchen. 

Purpose-built

. Buildings made with flats in mind. 

Maisonette

. House divided into separate flats – each with a private entrance. 

Semi-detached

. Two properties attached – nothing on the other side. 

Terraced

. A row of houses with shared passageway entrances. 
List Your Priorities
You will be overwhelmed by the number of different areas on the market that will fit your budget, which means you need to narrow them down. To do this, you need to list your must-haves and dealbreakers. For example, do you want to be close to the tube? Will you need to have pets allowed? Are you going to be parking a car or moped? Your list of priorities will likely outweigh the practicality of flat hunting, which is why you need to keep it short – we suggest listing no more than 6 restrictions. 
Share and Save
Having your flat in London is the ideal scenario, but £1000+ per month won't agree with everyone's budget. Fortunately, there are plenty of properties designed for sharing, which typically comes in at around £220 per week (with some of them including bills). If you don't mind sharing your common areas, check out these single rooms to rent in London.
Neighbourhood Research
London neighbourhoods cater to everyone from high society to youthful students, and beyond. Short of venturing into London and exploring all of the neighbourhoods, the best way to decide on the perfect destination is to search online for a London borough guide. Alternatively, if you're trying to base the location on travelling time to work, head over to Google Maps and explore transport routes from the closest areas. 
Finding a flat in London involves setting a strict budget, exploring the different neighbourhoods, and having a small list of deal-breakers. If you need to squeeze more out of your money, flat sharing is a great option. 
Related posts