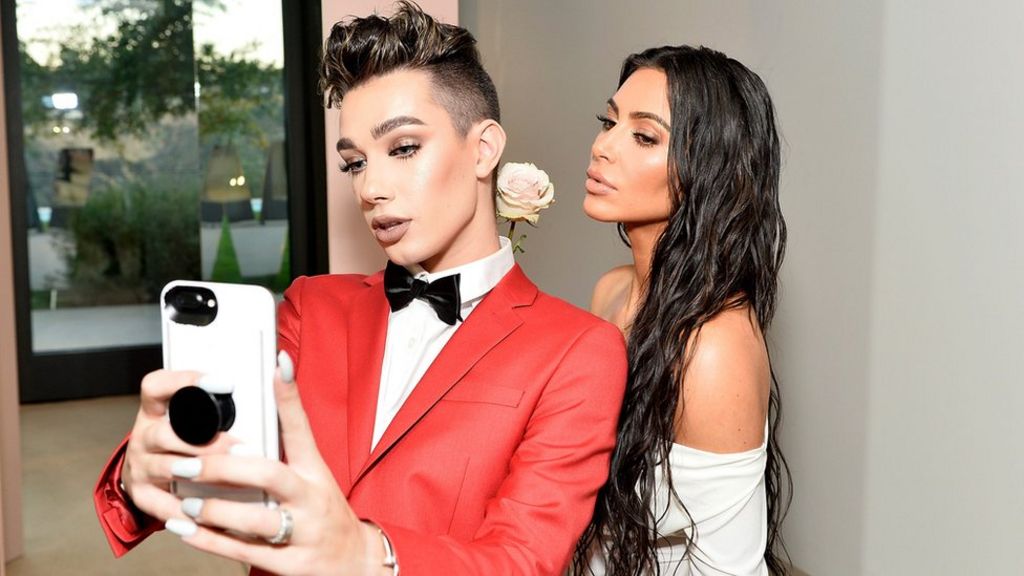 Fashion trends: how social media, its influencers have changed the game
Herman Walker, 2 years ago
3 min

read
795
Fashion trends have been a long-standing, predictable part of history. However, what changes from year-to-year are how these trends are formed.
Various components and outside influences can build and predict a fashion following. So, in addition to what we see on runways, in retail storefronts or on celebrities, today, new fashion styles are also being influenced by social media.
Whatever the origin may be, which fashion ideas are actually worth the imitation?
In the past, members of royalty were the "original influencers of fashion," said Front Page editor Sneha Konda. "Fashion was used to show how much money, power and leisurely time you were afforded," she said.
Today, major fashion houses are the most likely to predict the latest couture trends, such as Gucci, Chanel, Prada, and more.  But now, social media and its most-followed influencers are major contributors as to what we wear. Just look at the Kardashians, who in addition to posting about fashion on their social media, have their own clothing lines.
Someone who knows the ins and outs of the fashion industry is Sammie Moussallam, an independent fashion stylist based in Toronto.  Sammie has more than a decade of experience working with some of the biggest editorial, fashion and celebrity brands and personalities in the business. He agrees, current fashion trends aren't always just something cultivated by professional designers in the industry.
"Thanks to social media and numerous influencers, a lot of trends in fashion come from people online. They help shape what we see in the industry," said Moussallam.
In addition to social media, one may look for data-driven predictions of what is to come. WGSN, a trend-forecasting agency, predicts long-term consumer trends and new and breaking trends, including in the fashion industry.
Even back in 2016, Lorna Hall, head of market intelligence for WGSN predicted, "Instagrammable retail will come to the fore: flagship store design features created specifically to be shareable on social media."
She also predicted brands would align lifestyle trends into their spaces.
Major fashion houses, stylists and designers will always be a dominating influence in how to look, whether or not it's borrowed by fashion from the street.
But what's the advice for the everyday person who wants to be fashion-forward? Follow fashion week, suggests fashion and style writer Samantha Lease in a Lovetoknow article.
While it may be difficult to get an invite, several publications or online sites will provide details on the event.  And there are at least two opportunities every year in New York City alone to get the latest ideas on new looks.
"Fashion Week is the ultimate time to spot the newest trends," she said. "In the first you will catch the newest spring/summer trends and in the second you will catch a glimpse of the fall/winter top trends."
Also, pay attention to what is on the floor at top-fashion retailers, whether you plan to buy or not, she said. It's a good indicator of trends.
As far as 2021 goes, some unpredictable trends are getting notoriety like those working toward including styles focused on the environment and economy.
"Fashion brands and retailers alike have been upping eco-conscious efforts, working to cement sustainability beyond just a buzzword or trend," according to a November article by Emily Mercer in WWD. This includes upcycling and using past seasons' and deadstock fabrics for clothing, she said.
Celebrities will always have an upper hand in setting trends in the industry, though many looks come from major retailers, designers or personal stylists.
Whatever its source, Moussallam agrees it's important to keep up to date with current and changing trends in fashion because it's these talented designers who provide inspiration for him everyday.
But he suggests it's OK to take a step back from what's trending, too.
"I like trends, but I also like to be unique in my styles and add my own influence. Don't be afraid to be creative and stand out from the crowd," he said.
Related posts