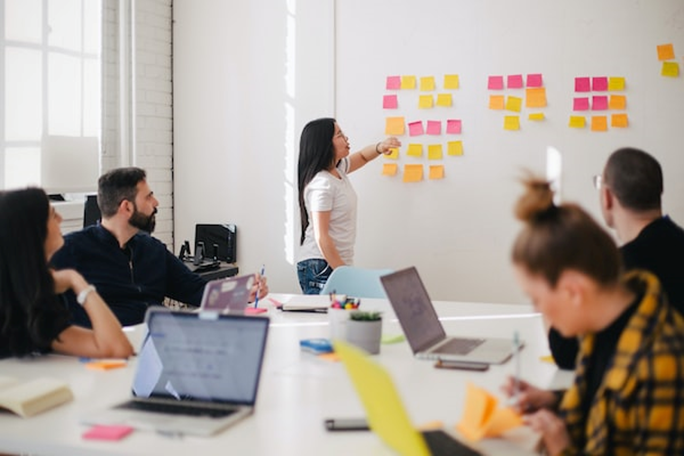 Essential Business Resources to Help Streamline Operations
Nancy Lyles, 4 months ago
3 min

read
282
Are you looking for ways to make your business operations more efficient? From communication and collaboration to task management, there are plenty of business tools that can help. In this article, we'll share the top business tools and resources you need to help streamline operations. Keep reading to learn more.
Online Printing Services
Online printing services are becoming increasingly popular for businesses of all sizes. By providing convenient, fast access to quality printed products and materials, printing services can help businesses save time, money, and resources while still achieving professional results. An online printing service provides companies with an efficient way to produce marketing materials such as brochures, flyers, postcards, and more. These services also offer branded office supplies such as stationery, envelopes, and business folders at an affordable price.
Additionally, many online printing services offer digital proofing capabilities that allow customers to review their order before it is printed so they can make sure everything looks perfect before investing in the final product. By working with an online printer, businesses can streamline printing services and ensure quality promotional products and other branded items.
HR and Payroll Tools
Human resources and payroll tools help to streamline the process of hiring, onboarding, and managing employees. These tools allow companies to store and access employee data, such as job descriptions, performance evaluations, training records, and more. They also provide tools to manage payroll, such as calculating wages and taxes, tracking time off, and managing benefits. This can help to reduce the amount of time spent manually tracking and processing employee information.
HR and payroll systems also provide companies with the ability to automate certain tasks. This includes managing employee attendance and scheduling, calculating overtime, and automating payroll processes. This can help to reduce the amount of time spent on paperwork, as well as help to improve accuracy. Additionally, these tools can help to reduce costs associated with manual processes, such as printing and mailing checks.
Finally, these tools can help organizations remain compliant with changing labor laws, reduce errors, and ensure accurate recordkeeping. They can also help businesses stay compliant with current payroll and tax regulations.
Project Management Tools
Project management tools are essential business resources that help streamline operations and ensure that projects are completed efficiently and on time. These tools provide a variety of features that allow organizations to plan, organize, and manage their projects, tasks, and resources. They can also help to improve communication, collaboration, and accountability within the organization.
Project management tools provide a platform for creating and managing projects and tasks. They allow users to track progress, assign resources, and collaborate with other team members on the project. With these tools, users can also monitor the status of tasks, track project budgets, and keep stakeholders informed of progress.
Project management tools also provide features such as task scheduling, task tracking, project tracking, resource management, and project analytics. These features allow users to identify and address potential issues quickly, as well as identify the resources needed to complete tasks. Additionally, project management tools provide the ability to generate reports and dashboards to help managers and team members to better understand project progress and performance.
Social Media Management Tools
Social media is an essential business resource today, and management tools are critical for streamlining operations and maximizing an online presence. These tools can help businesses to plan and manage their social media campaigns, track customer engagement, measure the success of their campaigns, and provide valuable insights into their customer base. With the right social media management tools, businesses can gain an understanding of their customer's preferences and interests, develop stronger relationships with them, and create customer loyalty.
Overall, the use of various business tools and resources can be an important factor in streamlining operations and increasing efficiency. Utilizing the right tools can help businesses save time, reduce costs, and increase productivity. With the right resources, businesses can create a better user experience, improve customer service, and create a more efficient and streamlined workflow.
Related posts