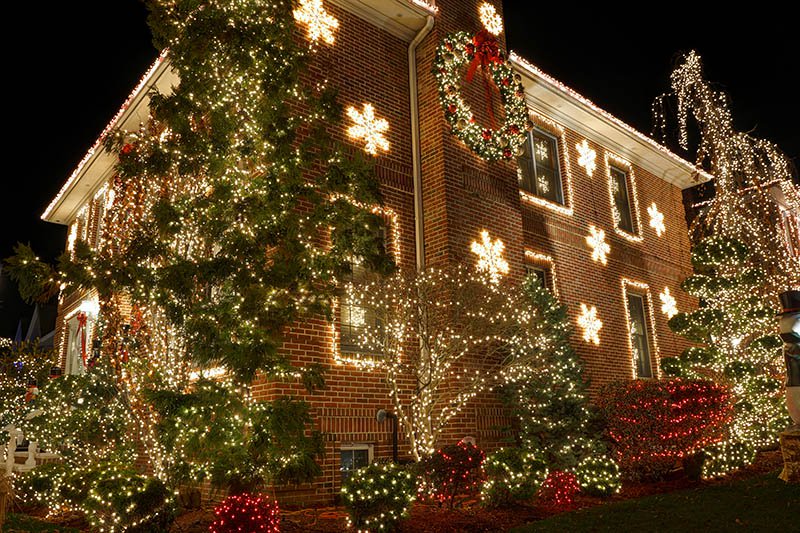 Discover the many benefits of having your Christmas lights installed by a professional
Clare Louise, 2 years ago
3 min

read
711
No matter how bad things get in life, you always have something to look forward to. The Christmas season is a time of year that can bring cheer and comfort to everyone, regardless of the challenges and difficulties they face in life. There can be little doubt that 2020 has been the hardest year in recent memory. The COVID-19 pandemic has caused illness and unemployment to run rampant throughout the country. It has put people in the most dire and desperate circumstances and is far from ending. However, you cannot let it spoil the one time of year that is for everyone to reconnect with family and friends and to give thanks for all that they have in life.
It is not too early to start thinking about the decoration of your home for the holidays. If you are someone who goes all out on Christmas decorations, then there is no reason to make this year an exception. You should plan the most elaborate and spectacular light show that anyone has ever seen. Your Christmas lights installation should be done according to your specifications. You should see your wishes turned into reality and your house transformed into a winter wonderland.
This can only happen if your Christmas light installation is carried out by professionals. You may design the layout yourself, but you should bring in qualified experts to do the installation work. This is the only way to ensure that the installation is actually safe and will not compromise the integrity of your electrical system. It is also the best way to avoid time-wasting and embarrassment.
If you intend to put up a serious light display, you will need to purchase an abundance of lights. Making them all connect and fit together will be quite a feat. It is not one that you should assume you know how to do. No matter how good you are with your hands and solving problems, the difficulties of making your light show work may be beyond your competence. The last thing you want to do is put in a great deal of work only to make a mess of it, or believe you have completed the arrangement when in reality you have done nothing of the kind.
The Christmas lights you put up must be to your liking. However, they will only work if things are linked and connected the way they should be. This job should be put into the hands of a professional with the experience and expertise to carry out such a job. You want to work with a company that can deliver on its promises and help you achieve your decorating goals.
Christmas time should be a period of rest and relaxation. Stress is the last thing you need. And you certainly should not be so ill-tempered as to ruin the holiday for your family. The latter will happen if you get frustrated trying to hang the lights. Your best option is not to make such an attempt. It is to put the matter in the hands of professionals.
Related posts