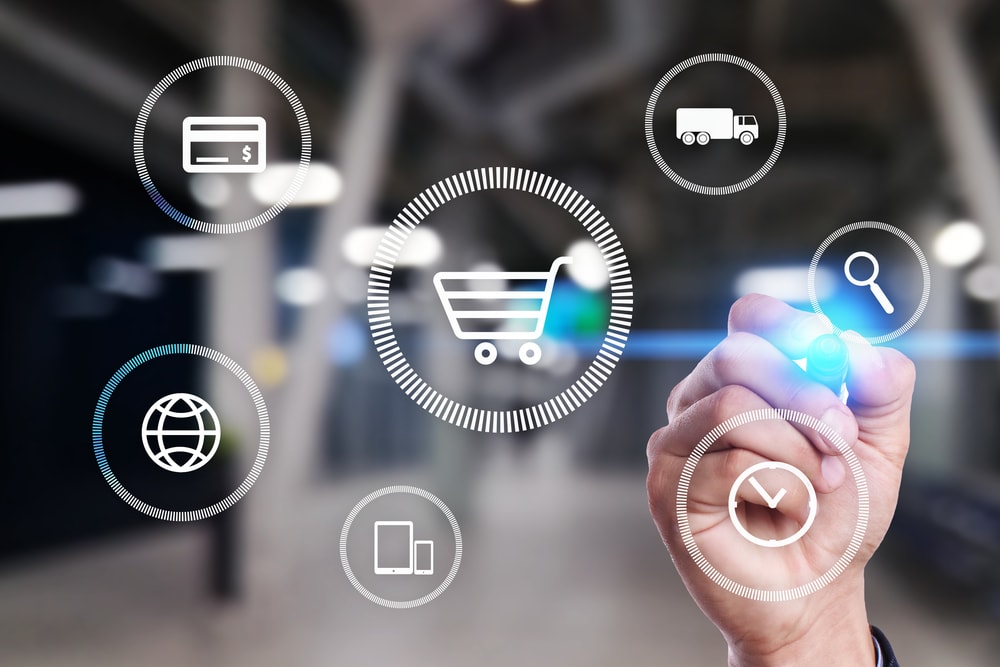 Data Enrichment: How GroupBy software helps ecommerce clients increase business
Herman Walker, 3 years ago
4 min

read
1260
Online sales of all types of products and services continue to grow. For many, it's become a preferred way of handling transactions. In fact, on a global level, trillions of dollars are spent each year via eCcommerce websites. And since the recent COVID-19 crisis caused major stores in a lot of cities to close temporarily or shutter completely, for countless people online shopping has become not only convenient but necessary.
This means that, if you own or operate an online store, you have a significant amount of competition. It also means that you need to make the right investments to ensure that the entire buyer experience is one that's satisfying for your customers.
First and foremost, it's important that customers be able to easily find your products. For this reason, such features as rich product data and relevant filters are absolutely essential. Without them, customers can experience failed searches and easily become frustrated. And you know what that means: if your ecommerce platform lacks the appropriate product details, shoppers will leave your site.
This is why data enrichment is so important for retailers.
What is data enrichment and why is it important?
Data enrichment takes place when third-party data from an external authoritative source is merged with an existing database of first-party customer data. Brands do this to enhance the data they already have so they can make more informed decisions. Data enrichment allows you to deliver highly relevant and personalized onsite customer experiences through site search, navigation, recommendations, and customer insights.
In other words, data enrichment is all about determining, then incorporating into your site content, the most useful product details that tell the customer why he or she should be buying this particular item and how it will solve a problem or make their life better. These details often include colors, sizes, specifications, makes, models, measurements, materials, applicable accessories, and other important and essential descriptors that tell customers that they've found exactly what they're looking for.
When shoppers are confident in their purchase — thanks to enriched data — it reduces last minute shopping cart abandonment, which has been estimated at almost 70% on a global basis. All those neglected carts represent lost opportunity and revenue.
GroupBy Inc. software finds a solution:
It's important to know which details are important before you can start to enrich your data. This means, for example, that instead of randomly selecting a number of data points that you believe might be significant to your customers, instead do the research and analysis that supports this idea. In many cases, you might find there are far fewer data points that need to be cleaned up than you initially believed.
In short, knowing specifically what information people are searching for within those fields helps you understand the taxonomy of your ecommerce website from your customer's perspective. You can then develop your enrichment strategy around it.
As a way to help its customers improve their online data enrichment and, thus, attain more conversions and increase revenue, GroupBy Inc. has developed a proprietary process called GroupBy Enrich which removes the challenges of incomplete and non-normalized data and helps eCcommerce sites achieve better findability. GroupBy software also improves search performance and relevancy by aligning online shoppers' search vocabulary and product records, and by improving low-converting terms through the use of those that are based on industry standards.
GroupBy cites a number of benefits for the software's users. GroupBy software helps ecommerce product managers and merchandisers who struggle with having unstructured, non-normalized and inconsistent product data by removing the bad data and only using the salient data. It also helps data analysts better understand how shoppers search for and navigate their sites. It does this by improving search performance and relevancy and by uncovering miscategorized and misclassified products, boosting navigation engagement.
Data enrichment enhances SEO:
Data enrichment includes data normalization, which is used to improve your ecommerce site's accuracy and findability, and increases your site's consistency across all pages. The organization of consistent data removes confusion for your shoppers, making product pages easier for customers to understand and leading to conversions.
Using proper language, terms, and synonyms in your product descriptions makes your website more SEO-friendly, which improves your position on search engine results pages, meaning you're more likely to be found in organic searches.
And when products are categorized systematically and normalized or standardized data is represented as a group for the right products it makes the entire shopping experience faster, easier, and less frustrating for your customers.
As we know, trouble-free shopping can have a huge impact on conversion rates and increases your odds of turning visitors into return customers.
Related posts