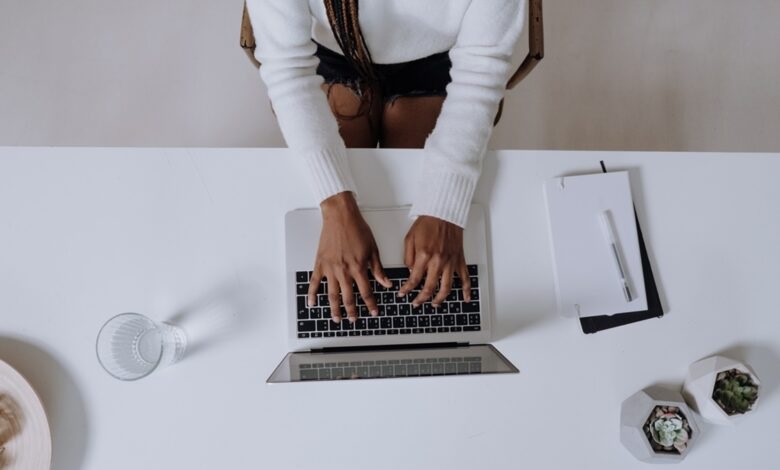 Benefits of Paying your Credit Card Bill by availing a Personal Loan  
Sherry Hammons, 2 years ago
4 min

read
1108
Personal loans are a good way to consolidate high-interest credit card debts. Personal loan interest rates are comparatively lower than the interest charged on credit cards. The goal is to get out of debt faster by simply paying the monthly minimum credit card payments for a personal loan. Most lenders offer instant personal loans where the loan application approval process is quick and some lenders offer loan disbursal on the same day. Let's have a look at how a personal loan can help pay off credit card debts sooner:
Lower Interest Rate
By availing a personal loan you can pay off all your credit card debts and instead make payment of just one bill each month and save on the personal loan interest rates. On personal loans, you will be charged with an average interest rate of less than 10%. Some lenders do offer cheaper rates on personal loans to applicants with a high credit score. That means you'll be paying less interest and could cut your total interest payment in half and pay off your debt sooner.
Defined Debt-free Date
When you apply for a personal loan you are aware of the loan repayment terms and get a definite date for the loan tenure. On the other hand on a credit card, you need to make sure you pay off your debts on time. The payoff dates on a credit card are often a moving target, as credit card companies allow users to add to the debt they are trying to pay off. So, it becomes difficult to get an accurate payoff date for such revolving debts. A personal loan makes it easier to stay focused and motivated to stay on the goal of becoming debt-free.
Helps in boosting your Credit Score
By taking out a personal loan you can boost your credit mix which will ultimately have a positive impact on your credit score. The lenders will see this and consider you disciplined in managing different types of debts and credits. The amount of money withdrawn from credit is called the credit utilization ratio. Consumers who pay down their credit card debt and resist adding more purchases onto the card will boost their scores. One more advantage of availing a personal loan is that it won't be considered in a consumer's credit utilization ratio.
Pay off other Debt sooner
Personal loan funds are provided as a lump sum, which means you can use the amount to consolidate one form of debt, unlike most credit card balance transfers. You need to make sure you stick to the repayment schedule of personal loans because, if not, it could bring down your credit score. Also, make sure you do not use the credit cards that were paid off as this is one of the biggest pitfalls when it comes to paying off your credit card debt with a personal loan. Opting for a new credit card debt while paying off the personal loan could put you in a much worse position than before.
Personal Loan Eligibility Criteria
Given below are the basic eligibility criteria to qualify for a personal loan.
You need to be an Indian resident to be eligible for an instant personal loan

An eligible applicant must be between the ages of 23 and 57 years

The applicant must be employed at a public/ private company or an MNC( Multi-national Company)

The salaried applicant's minimum salary requirements will be based on the city of residence.
Documents Required
Here's a list of the documents required when applying for a personal loan
KYC documents like the Aadhaar Card, PAN Card, Passport, Driving license, Voter's ID

Proof of income: Bank statements of the previous 3 months

Passport-size photographs
Personal Loan Interest Rate
The interest charged on personal loans usually ranges between 13 and 22 per cent. The interest rate on a personal loan is based on numerous factors, one of them is the borrower's credit history. If you have a good credit history and credit score, with no outstanding debts and history of timely loan repayments, you have higher chances of getting a lower interest rate on loans. You can also negotiate for lower personal loan interest rates since they are already a customer with the credit card company, given they have a good repayment track record.
CIBIL Score
An individual with a good CIBIL score can avail credit, including any form of a loan with ease. It is a very important number that decides whether lenders will accept your loan application or not. Whenever you apply for a loan, the lender will run a check on a lot of your personal documents which includes your credit history. The bank or lending institution where you apply for a personal loan will check through your CIBIL score to identify your ability to make timely loan repayments. Hence, for a smooth loan application and easy access to credit you need to have a good credit score.
Related posts