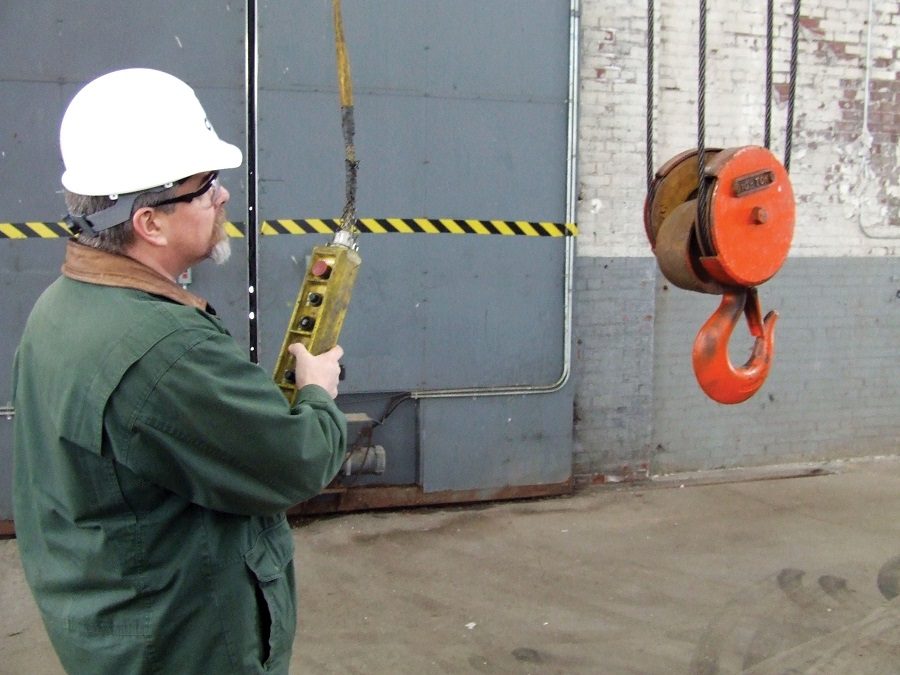 A Complete Guide To Industrial Hoists
Nancy Lyles, 3 years ago
3 min

read
885
A hoist is an appliance that is used for lifting or dropping a load by means of a drum. It can be operated either manually or electrically and it tends to use fiber and rope as the lifting tool. The weight is extensively administered using pulleys to ensure that low force is allocated over lengthy distances while huge forces are applied over small distances.
Hoists generally serve numerous purposes for instance, extracting engines from a car, lifting heavy loads in the industries and can be used in mobile applications too. They are normally designed with a hook at one end that is attached to a crane at the moveable end.
They play a great role in the transport sector especially in industries involved in distributing goods in heavy trucks. The hoists are used to lift and carefully place machines and heavy containers among other items in the industries.
Type of hoists
There are a variety of industrial hoists for sale that one can choose from. The hoists are made in different designs and therefore it is important that you find a better strategy to find the best type of hoists that suits your industrial needs. Some of the factors that you may consider while selecting an industrial hoist include checking on its size, quality of the material used to make the hoist, its durability, lifting speed and their costs among other factors.
Below are some of the top industrial hoists that you may consider.
Manual hoists
These types of hoists may seem simple but the kind of weight they can support is extremely overwhelming. They are built from high quality steel which is not only long lasting but also very secure and credible to use.
Pros
Their starting cost is usually lower compared to other hoists
They are very mobile
Cons
They are highly inclined to wear and tear over time.
Powered hoists
These types of hoists come in three variations. We have the electric, hydraulic and air powered hoists. They have a number of benefits which include;
Their raising speed is a bit high
Have diverse range of lifting capabilities
The air powered categories are mostly beneficial where sparking is required.
Cons
When used occasionally, they tend to overheat
Uses of hoists and industries where applicable
Industrial hoists have broad uses to support industries in handling and processing of goods in. They serve the role of transporting end products to trailers and also heavy products to and from the stores. The equipment is also used to move goods during the production process.
Several industries incorporate the technique of hoisting to enhance the production processes. They consist of;
Manufacturing industries
Automotive
Construction
Warehousing and distribution
Factors to consider before purchasing a hoisting equipment
Well, to increase the lifespan of industrial hoists, it is vital to consider working time and the frequency of usage. The speed at which the hoist operates is also valid in increasing its durability.
The person behind operating the hoisting equipment has the absolute authority to apply the required effort needed to either raise or lower the machine.
To sum it up, we see that there are different types of industrial hoists for sale each with its unique benefits. Every industry aforementioned above purchases the hoist that will best suit the work they do. Some of the top companies that supply industrial hoists in the US include Konecranes, Timberland Equipment Limited and ACI Hoist and Crane Inc. it is important to ensure that the hoist you are intending to buy is fit for your industrial needs.
Related posts