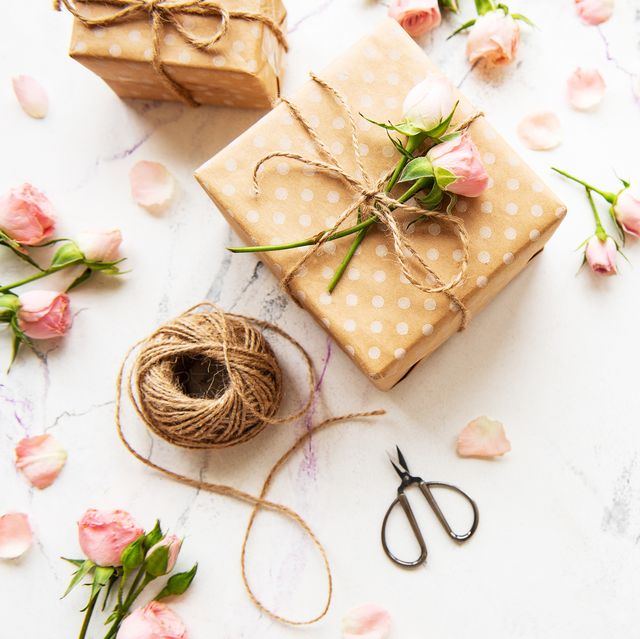 5 Reasons You Should Not Forget Buying Gifts For Your Bridesmaids
Kim Renner, 1 year ago
3 min

read
439
The responsibilities of a bridesmaid go far beyond looking pretty when walking down the aisle before the bride makes her big entrance. Brides will find themselves relying on their maid of honor and bridesmaids to help ease the stress of wedding planning and ensure the wedding day goes as smoothly as possible.

Due to the demands and responsibilities expected from the bridal party, many brides shower their bridesmaids with thank-you gifts from the get-go. Some brides even go as far as using personalized bridesmaid gifts like scented candles to ask a close friend to be a bridesmaid. While it's not mandatory to give your wedding party gifts to help you celebrate your big day, here are a few good reasons why your bridesmaids deserve a gift:

Reason #1: They Are There When You Need Extra Hands

Whether it's to finish assembling the welcome bags for your wedding or to help address the envelopes for invitations, brides can count on their bridesmaids to be there. Without the extra help from your loyal and loving friends, it can be hard to accomplish all these small details without feeling like you've run a marathon. Your girls are there for you when you need them the most!

Reason #2: Make DIY Wedding Decor Possible

Brides looking to save some money on decor for their wedding day can always ask their bridesmaids to help. Your trusted ladies can help finish making the centerpieces for each table or even make creative DIY favors that will ensure you have a memorable and unique wedding. These tasks aren't an easy feat to accomplish, making small personalized bridesmaid gifts a perfect way to say thank you for their help.

Reason #3: They Becoming A Sounding Board For Your Ideas

Your bridesmaids are there to listen to all your wedding ideas and fantasies. If you all trust and respect each other, the ladies can feel comfortable enough to let you know if your vision is too much or too tacky. They become your wedding filter which ensures you have a beautiful wedding.

Reason #4: Help You Find The Best Dress, Cake, Catering, Etc.

Bridesmaids will be there with the bride every step of the way possible. You can ask one bridesmaid to accompany you and the maid of honor to each appointment to get another point of view and other possible recommendations. Of course, getting all your girls together when shopping for wedding dresses and their bridesmaid dresses is a must. Together you can all decide on which dress and wedding vendor meets your standards for a dream wedding.

Reason #5: They Will Support You Until The End

As soon as you ask each lady to be a part of your bridal party until the reception is over, they will be one of the most essential and dependable support systems you can rely on. These ladies will make sure your makeup always looks perfect. You can go to the bathroom with ease and even slip you some hors d'oeuvres when it becomes a challenge to eat at your own wedding reception.

Show your appreciation for everything your bridesmaids do for you with simple yet heartfelt personalized bridesmaid gifts.
Related posts