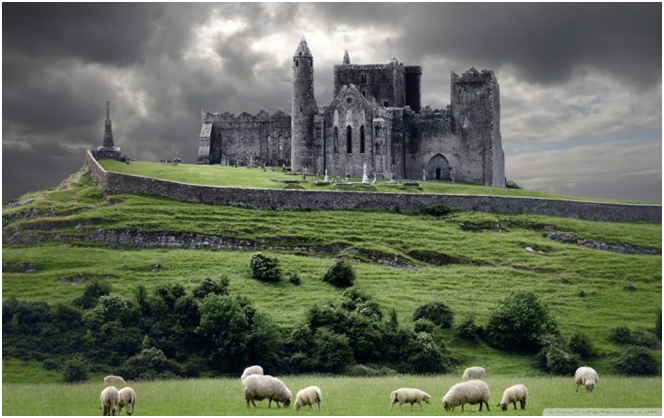 10 useful tips for traveling to Ireland
Herman Walker, 1 year ago
4 min

read
587
It is 2021 and it looks like the corona virus pandemic is finally retreating, which means that hopefully we will all be able to travel again soon enough. Ireland is definitely a country that should be on your list, since it is a place of incredible history, tradition, and landscapes. If you think about going there for a few weeks, but are not sure how to prepare for it, here are 10 useful tips when traveling to Ireland:
Go outside the city
This is the first piece of advice everyone who has ever visited Ireland will give you. Of course, Dublin, Galway, and other popular places are great, and staying may can seem to be a lot of fun, but resist the temptation to stay there for the duration of your whole vacation. Because Ireland is recognized for its breathtaking landscape and scenic wonders, be sure you travel around the country to get a proper understanding of this amazing state.
Rent a car
This goes hand in hand with the previous tip: rent a car so that you can experience all of the country's natural wonders, such as the Ring of Gullion, the Moher Cliffs, and the Ring of Kerry. If you're a Game of Thrones fan, you can visit Northern Ireland and see Ballintoy Harbour, Cushendun Caves, and Murlough Bay, as well as many other locations where the show's first to eighth seasons were filmed.
… and drive on the left hand side
Remember that driving on the left side of the road is the norm in both the Republic of Ireland and Northern Ireland. It might be a little confusing at first, especially if you're coming from the United States or another European country, but you'll get used to it fast!
Bring an umbrella or a raincoat
Ireland surely has an unpredictable climate, and the rumors about it being very dump and rainy are indeed true. However, this only adds to its allure and atmosphere, especially now, during the autumn season. Even if you just intend to stay for a few weeks and the weather is forecast to be sunny, pack an umbrella or raincoat in your luggage.
… and a few dresses and shirts
Just like we've mentioned before, the Emerald Isle has 4 seasons in a day, so you should come prepared for all of them. Aside from packing heavy sweaters and jackets, don't forget to also include a few dresses, skirts, and shirts for when the sun decides to show its face.
Have different currencies
If you want to visit both the Republic of Ireland and Northern Ireland during your trip to the island, be sure you have separate currencies. Remember that these are two separate countries with two different currencies: the euro and the pound. Fortunately, there are several ATMs and currency exchangers located across the island, so you will have no trouble exchanging your money when you need to do that.
Sundays are days of rest
Remember that Sunday is a day of rest in Ireland, as it is in most other European countries, which means that many stores, cafés, and restaurants are closed or only open at late hours. You should be aware of this if you're visiting on a weekend or intend to stay for several days, since you'll need to ensure you get all of your groceries and souvenirs during the week.
Buy an Irish wool sweater
The Aran Islands are a must-see when in Ireland, since they are home to the world's most famous Aran sweaters that have been manufactured there for over a century. These wool knitted jumpers have played an important role in the country's economy for many years, and they are well-known for being warm and weather resistant. Bring an Irish sweater home for yourself and your friends, but if you are doubtful if you will be able to visit the Islands to purchase one, Tara Irish Clothing sells online authentic Irish wool sweaters that will remind you of this wonderful place for many years.
Try national cuisine
Ireland's cuisine is perhaps one of Europe's most underappreciated. The country's food sector has evolved rapidly in recent years, and it has become a popular gastronomic destination for many travelers. Try the Irish stew, smoked salmon, black and white pudding, and a variety of other traditional Irish dishes, especially seafood and fresh fish that are sold at a reasonable price.
Visit castles
Ireland is widely known for its castles and for having some of Europe's best-preserved ruins. Some of the castles have been restored, while others have remained unchanged since their origins. Visit the Blarney, Bunratty, or Ross Castles, and if you have some extra cash and want to enjoy a once-in-a-lifetime experience, you can even stay for a few nights in one of them.
Buy souvenirs
Finally, don't forget to bring souvenirs for your friends and family. Fortunately, there are a variety of items available, including traditional Irish chocolate, cheese, whiskey, tea, and even books. You'll also find merchandise from Guinness and Trinity College, as well as lots of clothing and gifts that will make your loved ones happy.
Related posts