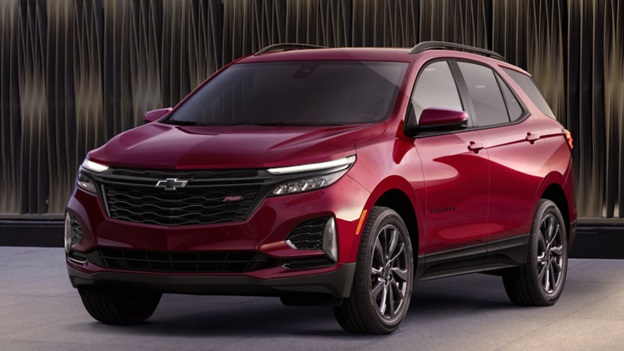 With Excellent Fuel Economy You can Enjoy Every Ride in 2021 Equinox
Clare Louise, 3 years ago
3 min

read
833
People nowadays are more concerned about fuel efficiency of a vehicle than other things. It is one of the reasons for Chevrolet Equinox 2021 to shine in the small SUV crossover segment. By offering high mileage to the people, this vehicle is quite in demand these days and is why most people visiting Winslow Chevrolet dealer are inquiring about it.
Hence, take a look at the fuel efficiency of this vehicle in detail along with engine quipped that helps in getting such a high mileage.
Fuel economy
To provide better fuel efficient vehicles companies these days are opting for smaller engines that offers adequate speed on road but offers remarkable fuel efficiency EPA ratings. The base model of this vehicle offers in cities up to 26 mpg while on highway it gives 31 mpg. However, the turbocharged engine option offers 30 mpg on highway and 25 mpg in cities.
Hence, there is no doubt that 2021 Equinox is one of the most fuel-efficient vehicles in its class and is why most people are choosing it for everyday travelling purpose.
Different engines according to need
Though, an individual might feel the standard engine 4-cylinder underpowered, it is what most people are using for having a fuel efficient car. This 1.5 liter turbocharged engine offers 170 horsepower which is more than enough to drive around in a city. Also, it is available in FWD as well as AWD drivetrain; however, FWD is most preferable.
Now for people who want more power can always go for the 2 Liter turbocharged option, which is appropriately suited for this vehicle and offers quite an excellent fuel economy too. With standard automatic six-speed transmission shifts without any hassle but always offers better fuel efficiency than its competitors.
Moreover, Equinox is quite easy and agreeable when driving as its handling is competent as well as a direct and accurate steering. Apart from sufficient power and fuel economy, the ride offers is quite smooth and comfortable, though some bumpiness can be felt on very rough roads.
Variants in market and their prices
Four versions of 2021 Equinox is available in market namely L, LS, LT, and Premier, which are priced at $24,995, $27,495, $28,695, and $32,595 respectively. People really can opt for any of the models according to their need; however, for better fuel efficiency most people choose the base engine models when in Winslow Chevrolet dealership. LS and LT are the most sold models of Equinox 2021 but people also go for the Premier version for that extra power.
Being a fuel efficient vehicle, it is no doubt as to why people are attracted towards getting the Equinox 2021 nowadays. With such high mileage it offers a chance to the people to save ample amount of money on gas over time.
Therefore, if you are looking for a fuel efficient vehicle, Chevrolet Equinox 2021 should be your choice. It offers high mileage along with other comforts of features that its competitors provide.
So, hurry and take a test ride before booking one!
Related posts