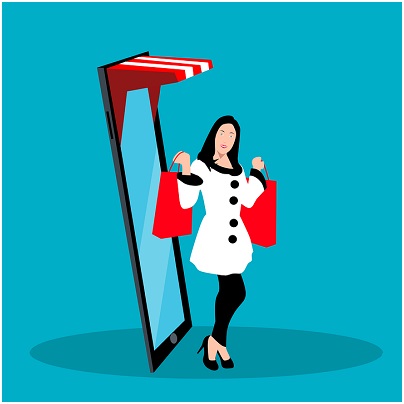 Why has Online Shopping Become a Trend?
Nancy Lyles, 1 year ago
2 min

read
439
Online shopping these days has become extremely common. Almost every individual is engaged in this digital world of shopping. If they are not engaged, they might at least be well aware of this method. Well, with the pandemic situation, online store became a very obvious option.
Well, online shopping has become a trend not just simply due to the pandemic but because of the extensive list of benefits, it offers. When one shops online, there are more chances to get offers and discounts than in an offline store. Though this might be because of several factors but the main point of concern is that it is much more advantageous to shop through online mode than the other way put. Some of the benefits of online shopping have been mentioned below.
Discounts: One would get a lot of discounts while engaging in an online mode of shopping. So, if you are planning for shopping outfits then purchase them through online mode to get maximum discounts.
No crowd: In addition, online shopping also does not include crowd. It provides a crowd-free environment to shop. While shopping online you will be able to browse for as long as you desire.
Privacy: Furthermore, you will also get complete privacy while shopping online. No one is watching what you are purchasing. So, you can be completely free of that burden.
Wide range of options: Another most interesting feature of online shopping is that you get a wide range of outfits to choose from. You can browse the endless list.
Easy payments: In conclusion, the most exciting part is that you could make the payment as per your preferences and requirements. There is no hard and fast rule on the method of payments.
Online shopping is the best way to make different purchases. Also, you can choose an outfit and purchase it when you so desire. There is no compulsion to purchase it. There are no travelling charges required to visit the store. With the online mode, things have become easier from selecting the outfit to make payments. Everything is easy and simple.
Related posts