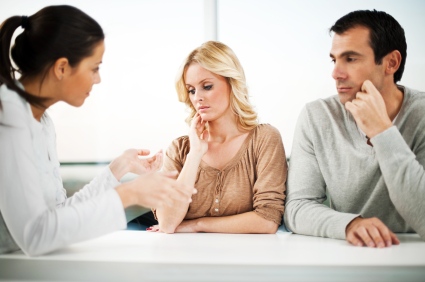 Why Family Couples Therapy Can Be As Effective as Traditional Counseling
Nancy Lyles, 3 years ago
3 min

read
1106
There is hardly a marriage without problems. No matter how much you love each other, a time will come that things will go wrong. Even life challenges and busy daily activities can cause issues in a relationship. The important thing is to seek a solution before it is too late.
You don't have to wait till your relationship problem gets to the point of divorce before you act. Even when your relationship is working perfectly, you can go for counseling to learn better ways to live together.
Now, if you're considering relationship counseling, know that family couples therapy can be as good as traditional counseling.
What Happens in Traditional Counseling?
Different traditional marriage counselors use different approaches, but they all have many things in common. Their ultimate goal is to bring you and your partner back to the state you were when you first met each other.
Typically, you will have to visit the counselor's office once a week for counseling. The section usually lasts for an hour. Within that hour, both of you will have the chance to express what is in your minds, concerns, and grievances. The counselor will use their expertise to advise you and help you heal. This may take time, and healing may be gradual.
What Happens in Family Couples Therapy?
Intensive couples retreat provides extensive therapy for healing relationships that is in turmoil. In this section, couples will spend a few days under the guidance of professional relationship experts. The therapy section will last from 9:00 am to 5:30 pm every day. The retreat will let the couples spend a lot of time together, allowing them to see each other differently.
Being together means you will participate in some special activities together and have more time for each other. Doing this will also help strengthen the bond between you, bring you closer, and improve your relationship.
The retreat is designed for all partners, whether married or engaged. While anyone can benefit from it, it is particularly effective in helping the following set of couples:
Couples considering divorce
Those passing through significant life changes
Families that are in life crises
Couples in which one of the partners is having an affair
Those affected by pre-marital issues
Couples having sexual intimacy problems
Partners that are living like roommates
Traditional Counseling and Family Couples Therapy Compared
Both traditional counseling and family couples therapy have the same goal – to strengthen your relationship, heal your emotional wounds, and make you a better couple. However, traditional counseling takes a longer time to produce the needed results, but the effects of family couples therapy can be seen within days.
If we do the calculation very well, we can see that the time spent during a five-day intensive couples retreat is equivalent to almost a year of a weekly visit to a counselor's office. That makes family counseling cedar park tx therapy faster and more effective.
An Affair of the Heart
An Affair of the Heart is focused on helping couples solve their relationship problems within five days. It is managed by Ross Hackerson, a certified relationship therapist. The organization has a center for intensive couples retreat with professional marriage counselors on the ground. These relationship counselors provide all assistance, counseling, and guidance needed by couples to make their relationships work. Throughout the retreat, you will have uninterrupted conversations and unhindered access to a top-notch relationship expert.
This solution-focused couples retreat is based on the science of Adult Relationships and Emotionally Focused Therapy. Each retreat's activity was designed to strengthen your bond, empower your connection, and heal your relationship for you to move forward together. With over 40 years of experience in the field, anaffairoftheheart.us is certainly a place every couple experiencing relationship challenges should consider.
Related posts