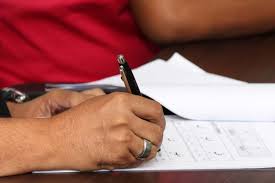 Why do you need to learn English?
Herman Walker, 3 years ago
3 min

read
761
Importance 
In almost every field, there is a need for the English language to communicate with people and organisations. In the 21st century, English is considered the international language to communicate. Moreover, it can be learned conveniently and efficiently without many efforts. There are many reasons why English is spoken across the world. One of the basic reasons is it is easy to learn.
Almost anyone and everyone can learn English in a few months or years. You just need to have determination. After learning a particular language, you must test your language skills. It becomes essential that you go through the A1 English test if you are learning English right from scratch.
What is the A1 test? 
Suppose you are learning English right from the beginning level then, this test if for you! A1 English test is generally a basic level test for those who are learning English from the beginner level. This test is performed mostly by students under age 10. However, the A1 test can be performed by anyone at any age.
A1 test is conducted for beginners who are learning English from the start. It is the easiest test that can be performed. Questions related to your basic introduction like your name, your profession, your biodata, etc. Generally, the A1 test contains questions that are related to your self-introduction.
A1 English test
A1 English test can be conducted online as well as offline, mostly this test is conducted offline only. If you have learned the basic English language, you can test yourself by giving an A1 English test.
The A1 English test is a basic English test that is conducted to know your basic level of English language. If you are learning English at a very basic level, it becomes essential to know how much progress you have made throughout the basic learning course. Therefore, you can easily test your basic English level by performing an A1 English test.  But before this, you need to get into it! Let us know how to book the A1 English test in detail.
English test booking
To give the test in English, you need to make sure that you need to make your seat available in a genuine organisation. A1 English test booking could be made through online means and ways, moreover booking test seats through online means is safer than offline ways, you can easily access and book your seat to conduct your test in the English language.
Offline booking is time-consuming and not much safer as compared to online booking. Also, you give your test just by sitting home through the online method. This means that you don't need to visit the exact place or class where the test will be conducted. You can easily and safely give your test through online means.
You can easily learn the language by giving more and more test. But before giving an online test, make sure that you don't click a fake website or download a fake application.
Related posts