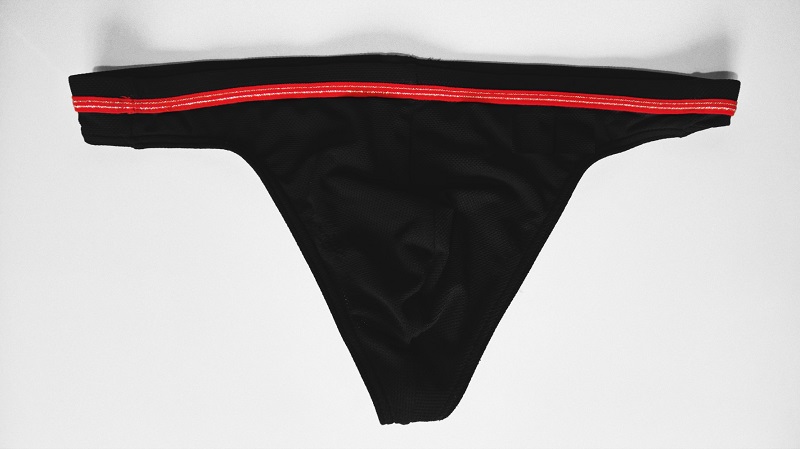 Why do you need g-string underwear?
Clare Louise, 4 years ago
3 min

read
1247
G-strings (also known as V-strings or thongs) are the best choice for skimp underwear. It is usually a small cloth triangle in front and is merely elastic or has straps everywhere.
Under body-con dresses and skirts, these G-strings are handy where you might otherwise go without panties. These styles of panties fit perfectly with delicate fabrics such as chiffon, silk dresses in panties. So in these situations, the G string becomes an ideal panty.
If you want to buy G string online, then shop it online. Most online stores have a good collection of G string panties.
G-String Panty
The G string is a type of thong panty. It is also called 'butt floss' because the G-string thong provides minimal coverage.
The G-string consists of a string between your buttocks and your waist. The string is skinny so that when you wear a tight dress, the string will not be visible.
The front side of the G-strings is made of pure fabric in a triangular shape to protect the most critical private parts.
The difference between a G-string panty and thongs is that the G string has less material between the legs. It looks like a string.
The other versions of thong and g-strings are "v-string" and "t-string."
The G-strings are a piece of underwear worn by most women, who were seen Hollywood celebrities such as Britney Spears. Since then, a wide range of G strings has appeared on the market, attracting young women who want to look fashionable and sexy.
Benefits of G-strings
Removes the problem with panty lines- The reason behind the G-string lies mainly in its shape: a small piece of the material covers the genital part, while a string passes through the buttocks and connects to a band around the hips. As such, the buttocks are left open, effectively eliminating the problem of panty lines.
Ideal for tight-fitting dresses- They make a perfect match for tight-fitting skirts, body-hugging dresses, even gym tights and swimwear. No panty lines to spoil an ideal silhouette, more so when you are wearing light-coloured clothes.
Beach Wear: These types of panties are necessary to go with the beachwear. You may be wearing a loose summer dress, but your panties will still show up when you get wet and the soaking dress will stick to you.
Short Dresses: Women must wear this underwear inside short dresses for skirts. That is mainly for aesthetic purposes. If your dress is pulled and you are seen in panty sagging, you will not look impressive. With a short skirt, these panties protected. It's more about how you feel about yourself.
Good G-strings practices
If the weather is hot and humid, do not wear G-strings.
Wear natural fabric G-strings like cotton and silk.
At all times, choose the correct size. Do not wear tight-fitting G-strings, use loose ones as they may be less likely to spread bacterial infection.
Conclusion: The verdict is that every woman buys G string online because it is no fancy freak; it is needed. So girl's G string panty is the most suited solution to avoid panty line, give it a try!
Related posts