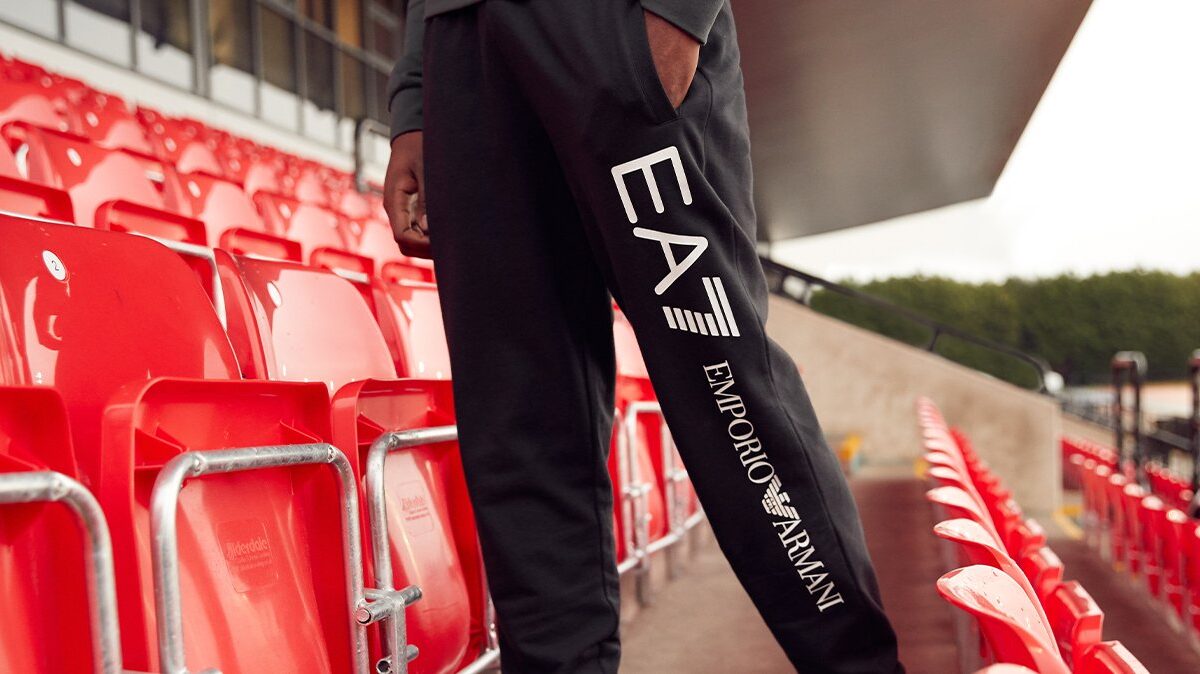 5 Reasons Why Armani Exchange T-Shirts Is What You Need In Summer
Herman Walker, 7 months ago
3 min

read
341
Over decades, Armani has dressed some top-tier designers as a fashion house associated with style and luxury. Armani being a luxury fashion brand in its own rights, Armani Exchange is the sub-brand of Armani, a more casual apparel line aimed at the younger market.  
Known for making well-made, highly wearable t-shirts, Armani Exchange stands out from other brands. Since its launch in 1991, Armani Exchange has brought classic Giorgio Armani designs at a more affordable price. 
Armani Exchange offers a variety of styles, colours, and prints, which lets you pick from an infinity of options. The clothes are trendier and more colourful and are made mostly of cotton without added polyester, making them perfect for casual fashion lovers. 
Still not convinced? Let's look at a few reasons why the latest Armani Exchange T-Shirt are the perfect summer attire.
Reasons Why Armani Exchange T-Shirts Is What You Need
They Are Highly Attractive
Armani Exchange T-shirts are made of high-quality materials that highlight your best features and make you look more attractive. Thanks to its trendy and modern design, you can be assured that you will look great in the Armani Exchange T-Shirt and be ready for summer.
An Affordable Trendy Range
As a sub-brand of its luxury brand, Armani Exchange t-shirts offer stylish clothing at a more affordable price point, making it easy to stay on top of fashion trends. With an Armani Exchange T-Shirt, you can stay within your budget and slay your fashion style.
They Are Versatile
Like any other t-shirt, it is easy to dress up or down any Armani Exchange T-Shirt, making them perfect for any occasion, and they are stylish too. A T-Shirt by Armani Exchange gives you a sharp look for any occasion, whether you're headed to the office, having a casual dinner with friends, or going on a staycation.
Soft And Comfortable
T-Shirts are the most comfortable and relaxing wear for every season, and with this scorching summer heat, what's better than a t-shirt in a breathable fabric. It's no secret that Armani Exchange t-shirts are not only extremely stylish but also extremely comfortable, made with high-quality fabric that keeps you feeling comfortable all day long.
Street Chic Fashionable
Armani Exchange t-shirts target a younger market, so their pieces feature chic street style fashions to attract a younger audience and appeal to their fashion sense. 
It has clothing that is more affordable, comfortable and less expensive, as well as casual wear and trendy clothing which can be styled up or down according to the occasion, and its style is closely aligned with the fast-fashion street style that appeals to young people.
Conclusion
Armani has dressed some of the world's most well-known designers as a luxury brand linked with style and luxury. To create designer fashion, high-quality fabrics, expert craftsmanship, and unique designs are imperative, which all Armani brands offer. The Armani Exchange is an ideal place to shop for teenagers and street fashion lovers, thus making it the most affordable Armani brand. 
The soft, flexible, and wonderfully comfortable Armani Exchange t-shirts feature a reasonable price when compared to other t-shirts, so you can look stylish and comfortable in the summer. They are also easy to clean and maintain and come in nearly unlimited colours and designs. 
Pair your favourite Armani Exchange t-shirt with literally anything – trousers, jeans, blazers, straight pants, jackets – to give yourself an upscale look. Additionally, they are easy to clean and maintain and are available in a wide range of colours and styles. No matter how severe the weather conditions are, your Armani Exchange T-shirt does not let you down. It remains open & airy, so you carry out your work comfortably.
So if you need something comfortable and airy this summer, then Armani Exchange T-shirts are the right fit for you. 
Related posts