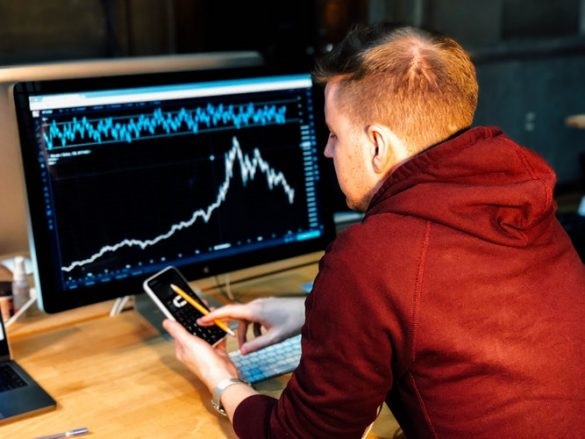 What makes Dash so attractive investment?
Herman Walker, 3 years ago
2 min

read
961
As the craze for crypto currency started going up since the year 2017, many new coins started coming into the market. Dash is just another crypto currency which hit the market and started becoming very popular among the investors. Backed with a mining network named Masternode like Fullnode of Bitcoin, this coin has become a preferred investment for many investors. Here it is also known as DarkCoin.
As per XTRgate Dash information, a person willing to buy masternode need to buy one thousand Dash stakes first. This is considered to be very safe as any hacker cannot breakthrough into the inner account and cause further damage leading to unwanted losses. Secondly, one need a big amount of money to buy masternodes and it is a bit difficult for a new trader to do so. To buy masternode one needs to buy Dash stock in large numbers and that is only possible when the investor has got huge wealth to invest in. In the world of Dash, it is known as Proof of Stake and it also provides security to the account to a great extent. It is because of these reasons that the currency is getting accepted by many people.
The reasons for which these masternodes are becoming very popular are more than one. First, it offers very fast payment options. They offer instant payment option and you will be surprised to know that you get your payment within 5 seconds of making the withdrawal request. Secondly, another big advantage of this Dash is that you can send payment to anonymous sender. All your transactions and sends regarding the Dash account will be kept anonymous.
Another important fact to know is that the treasury of Dash is being managed by a team of honest and capable professionals. They collect 10% of transaction fees and in addition to this the mining income is also deposited in the treasury. This money is being spent for the marketing and development of the business. Here, people holding masternode have got the right to vote and through their voting, it can be determined what amount of money needs to be spent for which purpose. The masternode holder may not pay his or her amount to the promoters if they fail to keep any of their promises made by them.
If an investor can invest well in masternode, he can expect a return of 8% and that is considered as a good return on investment.
Related posts