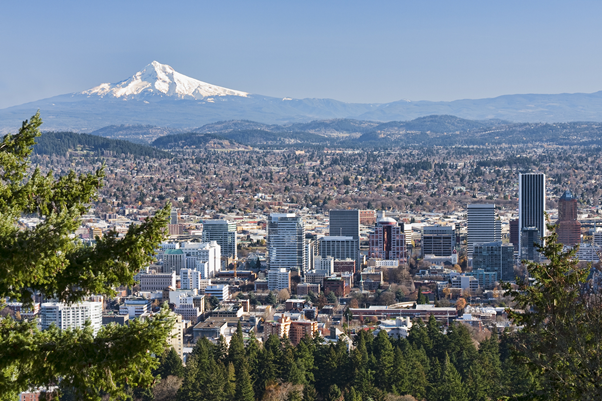 What Is It Like Living in Salem, Oregon?
Herman Walker, 10 months ago
3 min

read
536
Have you ever heard of Salem, Oregon? Well, it's the capital of Oregon, and about 170,000 people live there.
Salem is located south of Portland, and is near a ton of different places that house outdoor adventures and fun attractions!
Wondering what it would be like living in Salem, Oregon? Keep reading to learn more if you are considering buying a home there!
Cost of Living in Salem
Living in Salem, Oregon is relatively expensive in the United States but a cheaper city for Oregon.
The average home price is around $280,000, which is much cheaper than the average Oregon home. The average one-bedroom apartment in Salem rents out for around $900.
These are much better prices than living in Portland, however, you are not in as big of a city. In fact, you are in a more rural area than a city at all.
Living in Salem is a much slower pace than Portland or surrounding cities, and is great to raise a family.
If you plan to move to the area and want to save money, consider 18 months free when you install solar panels and see how much it saves you on your electric bill.
Oregon Weather
Oregon weather tends to be a bit rainy. Although it's not as rainy as Seattle, you will see rainy weather about half of the days of the year. You'll also see snow, too.
However, Oregon's weather is pretty temperate compared to other places. It rarely drops below freezing and the summers are bearable. If you love the perfect spring weather to see flowers bloom, this is the place to be.
Things to Do in Salem
If you're the kind of person who loves to attend different events during the year, Salem is a great place for that. They celebrate Oktoberfest, have the Woodburn Tulip Festival, the Saint Paul Rodeo, and so many more to fall in love with.
If that's not for you, there are plenty of other things to do. Trying new restaurants never gets old, and grabbing a drink for happy hour is also a popular thing to do. Enjoy a beer at one of the many breweries or go to the farmers market on a Saturday morning.
Salem is a great place to be if you like to take a lot of weekend trips as well. Portland is a straight shot from Salem and the Oregon Coast is as well. There are hiking trails around the area, too, if you enjoy spending your time outdoors.
Living in Salem, Oregon
If you've never considered living in Salem, Oregon, you may now want to after reading this quick article! With so many things to do in and around town, as well as quick trips to get to some popular areas, Salem is perfect whether you are single and like a quieter area or are looking for somewhere to raise a family.
Did you enjoy reading this article? Check out some other tips on our blog.
Related posts