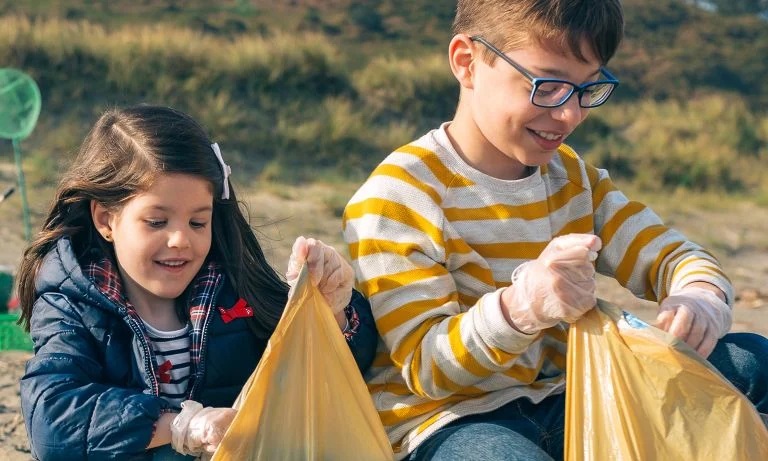 What are the Benefits and Importance of giving back to your Community?
Adam Mosley, 3 years ago
3 min

read
940
Communal work is much better than spending your time alone sitting at home and doing nothing. As for some social work in favor of the community, you get to meet a lot of people, help them out and do something for others. This might be the biggest benefit of giving back to your community. Since, in return, you get experience which will turn you into a better person. Well, there are more. If you ask what are the benefits and importance of giving back to your community?
Here are a few of those.
You Gain Brilliant Life Experiences:
Life experiences are highly important for survival. No matter how much wealth or the best happiness in life, experiences will come to use at one or the other time. Helping out your community, joining hands with them in their work, providing a bit of inspiration, and learning how teamwork can pull down bigger goals. These are the things most people around the world consider doing not just to help communities, but for themselves too.
Community helps at your service:
You do realize the help you are providing to your community will not go in absolute vain. The community will in return help you back, or at least provide a thousand hands to make your development, services, easier. Most entrepreneurs and business leaders consider this as a form of business strategy to increase their product goodwill and company resources in terms of manpower at critical times for communal work. You can avail of such opportunities if you give back to your community at times.
Making the world a better place:
Giving it back to your community is nothing more than a good work that you can do, then helping your people in the neighborhood. You are gradually helping to improve societal conditions, their implementations for the goodness and advantages of future generations, opportunities, and emergency services for the worst times. Thus, giving back to your community is similar to slowly making the world a better place to live in for all classes of people, even for those who are deprived of such facilities.
Many companies acknowledge the worth in giving back, even giving employees paid time off to volunteer. A Danish based pharmaceutical company Novo Nordisk comes on top while speaking of providing employees with paid time off to volunteer with a whopping 80 hours (10 days) per year.
Similarly in Toronto as an active philanthropist, G. Scott Paterson has made different community philanthropic contributions like helping to lead The Merry Go Round Children's Foundation which allows financially disadvantaged children in Toronto to access technology like laptops and basic internet connection. Scott Paterson co-founded the Merry Go Round Children's Foundation in 1997 and currently serves as its Chairman.
You inspire people:
Communal work inspires a lot of people into joining hands together and solving issues of society. But when you get the work done with a lot of individuals there for the first time, you motivate them to do well. You make their communication far better than they may have done to themselves, thereby implying a change in the community generations. Aside, there's a ton of key volunteering skills and experiences you gain on one side.
The true importance of giving it back to your community depends on what purpose you are employing the task. Is it for the good of others, or your own development, or helping out those who are needy and need a helping hand to stand upright? Such explanations can also put questions up to your actions but more million people will support you on your method. And that is another great importance of doing communal work.
Related posts