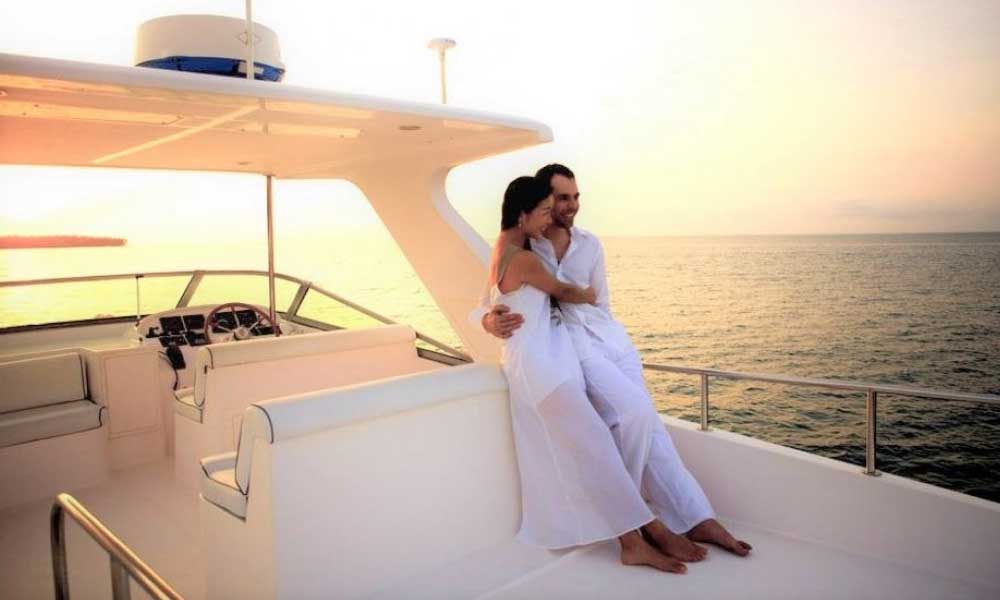 Wedding Boat: What are the advantages of a "sea wedding" in Barcelona?
Adam Mosley, 4 months ago
2 min

read
432
In anyone's life, regardless of age, a wedding becomes one of the most important events. Marrying your significant other always induces excitement, prompts serious consideration, and takes a lot of preparation time – but everyone always assures that it's worth it! No one wants to upset anyone before such a cheerful holiday, but it will not become magical by itself. The right choice of venue can add magic to the occasion. But where can one hold the most important event in life?
There are actually a lot of options. Some prefer the standard registry office followed by a party in a simple banquet hall, some go to church, some even travel abroad for incomparable landscapes. But there is also another interesting option – renting a boat with a crew in Barcelona for the wedding celebration.
This opportunity can be called a compromise because you don't have to travel too far for it, yet it offers a certain amount of exoticism with water landscapes and other beauties of the city. A wedding on a boat, for example, will gift the groom, bride, and their guests a memorable sea voyage along the coast of Barcelona. The boats are convenient, not too big and not too small, so they can easily take the whole company around the sea corners of Barcelona, showing all aspects of this city.
An advantage of a boat wedding is its capacity. You can invite a large number of guests, as these water vessels can accommodate from 11 to 250 people. The decks are quite spacious, so there will be room to roam. In addition, there are banquet halls on the boats, where you can organize contests and dance freely.
Of course, you don't need to worry about various audio and video equipment. All of this is available on yachts, so you can confidently invite DJs or representatives of any musical groups to delight yourself and your guests with excellent musical accompaniment.
An important point is that you should book a boat for a wedding several months before the event itself. This is due to the workload of the companies, who may simply not have a suitable yacht or catamaran available on your required day. Moreover, as with all other wedding events, it is important to prepare in advance and calculate every single moment. Specialists usually help choose the right boat and advise on how it can be decorated for one of the most important days in any person's life.
Related posts