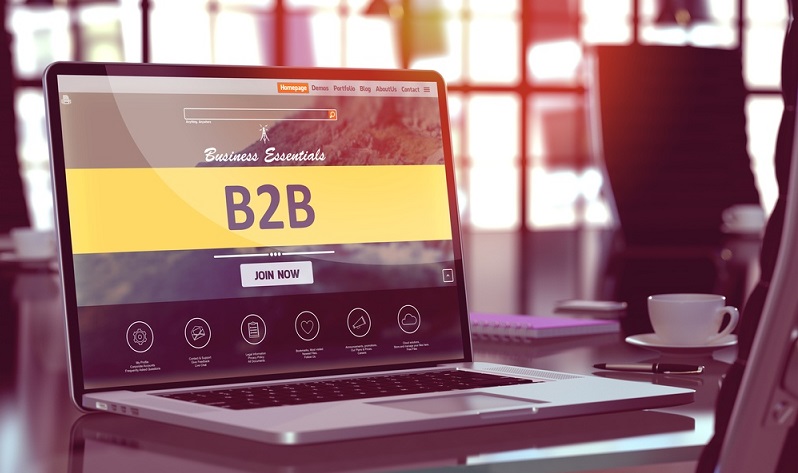 Web Design for B2B – important features.
Adam Mosley, 3 years ago
3 min

read
1100
We live in a digital era. It is simply impossible to imagine a successful modern business without a quality online presence. Thought-through web design with a user-friendly interface represents that a business is ready to cooperate and provide its customers with necessary solutions. This concept is especially important for B2B projects. Web Design for B2B should focus on the most efficient and direct delivery of your message to the desired customer. Minimizing the number of clicks while searching for relevant information and providing a user with compelling content are the basic principles of a quality Web Design for B2B.
Value of your website is the value of your business
Building a quality Web Design for B2B might be quite costly. But it will turn into a total waste if no one browses it. Engaging content is extremely important in this case, but the development strategy is the key to success. Web Design for B2B requires full use of SEO practices and targeting. The sooner the website ranks, the more revenue it brings to your B2B project.
Establish trust
It is quite understandable that every new user might feel suspicious about a new company. A quality Web Design is a chance for a business to make a good impression and start building trustworthy relationships. There are several ways to engage attention and make a good first-sight impression
Relevant design and content – that shows that the company operates and keeps the track of events
Contact information – every user always feels more confident when he sees several points where he can address his questions and leave a feedback
Professional trust – affiliation with trustworthy sources and even awards and certificates are quite attractive for many customers
Build around your Product or Service
One of the main features of B2B websites is the focus on the product and service that might be even more important than information about the company itself. A B2B website needs to give customers a strong impression that this exact product/service is exactly the perfect solution for him.
Overall Design
While building trust is one of the most important features of Web Design for B2B, it is always a good idea to use so-called "storytelling". Spacious design with a lot of images, balanced color patterns and spacious design that does not overwhelm a user with information but gives easy access to all the necessary data gives an impression of the confident unobtrusive presentation of the business.
Speed
The time that your website takes to download is extremely important for the user experience. Especially if it is the first visit and your potential customer only wants to familiarize yourself with your business. The slow and massive download will simply bounce a potential customer. Not only pictures and videos influence the download timing of a website. The platform the website is built on and hosting servers are crucial in this matter. That is why it is extremely important to pay attention to the technical aspect of web design for B2B.
Related posts