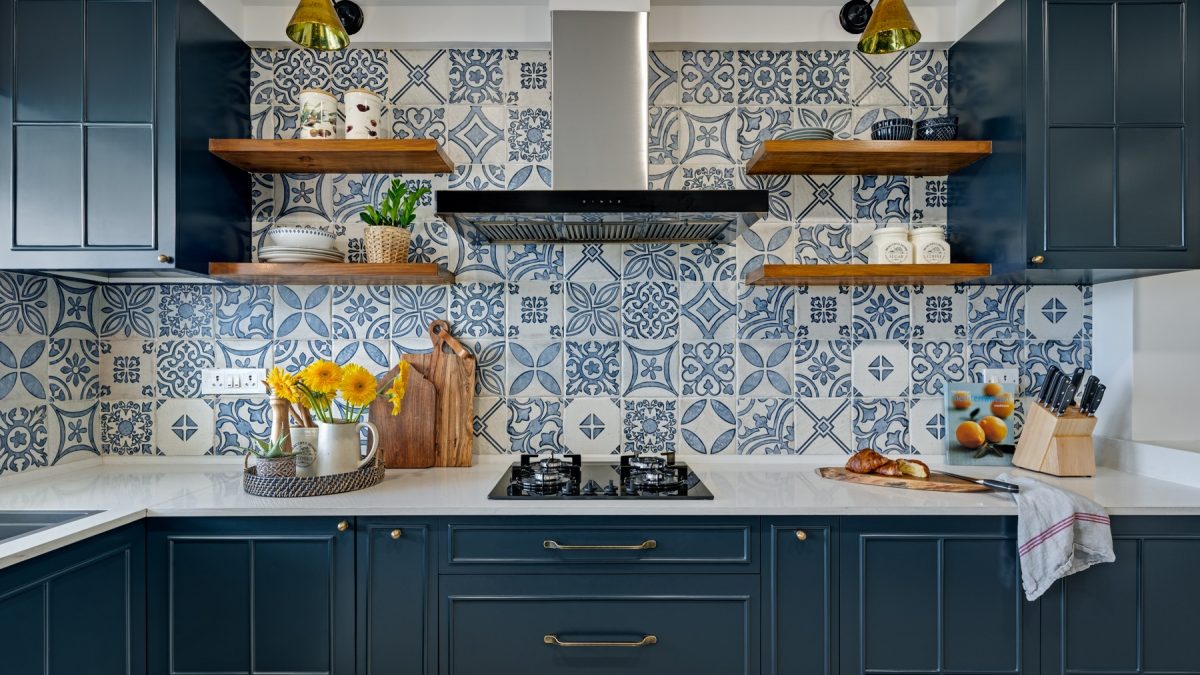 Upgrade Your Kitchen Look With The Best Tiles.
Herman Walker, 3 years ago
2 min

read
1188
Kitchen—the heart of your home and the place that reunites your family. A well-crafted kitchen is not just organized but gives out that positive vibes while improving the overall appearance of your home. And, the selection of tiles definitely plays a big role in that.
Ceramic tiles: Ceramic tiles are a popular choice for kitchen flooring. They are available in multiple sizes, finishes, textures, and colors and thus, allow you to create an elegant kitchen as per your taste. The glazed coating of these tiles makes them impervious to water, heat, and stain, as a result, they work best as worktops and walls near the furnace. In short, ceramic tiles are unparalleled in terms of hygiene, practicality, resistance, and durability.
Porcelain tiles: With a rich array of colors, styles, and finishes, porcelain tiles can transform an outdated kitchen into an inviting space. Being baked for a longer time at higher temperatures, Porcelain tiles are denser than regular ceramic tiles. Apart from its heat and scratch-resistant properties, porcelain tiles are also resistant to staining caused by sauces, cooking, and food splattered on the floor. The thin glassy shine on the tiles helps to enhance its stain absorption quality and resistance to moisture.
Glass tiles: The translucence and endless color varieties of glass tiles make them an ideal backsplash material for that contemporary look and feel. The reflective nature of these tiles provides a luminous finish to your kitchen while adding an element of style and fresh appeal to it. Also, glass tile features a nonporous surface that's resistant to stains, mold, mildew and chemical damage. Its practical grout joints and smooth surface facilitates simple cleaning and low maintenance. With a multitude of styles and shapes in it, you'll find the perfect material to make your kitchen shine.
Stone effect tiles: Combining the classic aesthetics of natural stone with the practical benefits of porcelain tiles, stone effect tiles can add an instant wow factor to your kitchen. Unlike natural stones such as marble and travertine, these tiles don't require high upkeep and maintenance. These tiles are environment-friendly, heat-resistant, waterproof, cost-effective and anti-skid. In all, stone effect tiles can add a classic touch to your kitchen, offering it a subtle look with its warm colors and textures.
The beautiful finish and sleek designs of tiles can infuse the element of sophistication to any kitchen. Get in touch with the leading tile manufacturers like Ceramique au Sommet today to create your own kitchen style statement.
Related posts