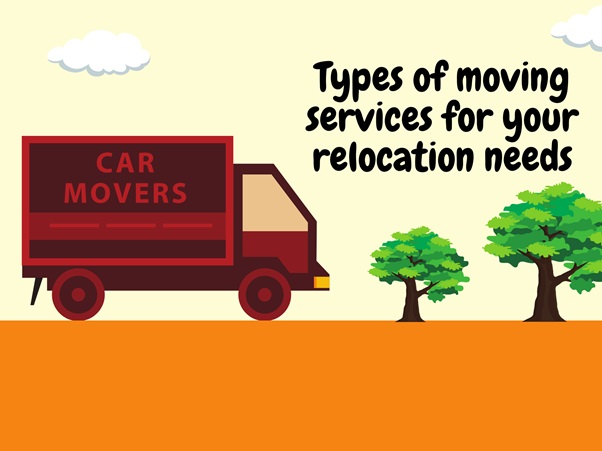 Types of Moving Services For Your Relocation Needs
Clare Louise, 2 years ago
4 min

read
840
Moving to a new home can be a deviously difficult affair, especially if you've got a lot of items to move or you're moving far away. For most people moving to new places, hiring a moving service might be the most convenient and efficient option for moving around. There are even several kinds of moving companies that serve many kinds of moving circumstances, such as:
1) Residential moving companies.
Residential movers are those who move your furniture and other assets within the country or the local vicinity, one like Jordan River Moving.
 If you want safe, reliable, and trustworthy movers, remember to check their background and credentials, and make sure that the movers are licensed and experienced enough for the job.
2) Commercial moving companies. Commercial moving, or moving of office locations or retail branches, tends to be more complicated because of the nature of the cargo they have to move. The various moving equipment and vehicles of commercial movers are specially equipped to handle this more complicated type of move. You need movers who are discreet enough to handle sensitive paperwork as well as valuable office supplies.
3) Specialty moving companies. "Specialty" refers to the movement of various valuables that need extra special care and handling, such as ceramics, paintings, collectables, and other items that are difficult to move. If you want to ensure that these priceless items do not get damaged, searching for a mover that focuses on moving them should be a priority. These experienced professionals usually charge more for moving more delicate types of cargo.
4) International moving companies. By far the most complex moving circumstance, moving to another country requires you to find an international company that can handle the job. There are a lot of complex issues involved in shipping things by either sea or air. Also, moving items from one country to another can also become complicated because of the paperwork you need to arrange. Researching on import laws and regulations is a must as well. Moving property internationally can become expensive.
Thinking of moving to a new location? Finding the right moving company isn't the only issue you have to deal with. You may require the use of other services like disposal service, storage, and more.
Types of moving services you might need
Depending on your circumstances, moving your items from your old location to your new one may not be as straightforward as you may think. There may be other things you need to keep in check while moving. Conversely, you may not need full services regarding your relocation. Here are a few types of moving services that you need to consider.
1) Full moving services. As the name implies, you should get full moving services if you don't want to personally deal with any of the arrangements necessary regarding your move. For full moving services, you only need to decide a date and time for the move and other basic details. The moving company will handle the rest of the details. From packing your belongings to disassembling furniture, to moving your items into the truck or van, to unpacking everything at your new location, full moving services will take care of everything for you.
2) Partial moving services. Want to handle specific aspects of your move? Partial moving services are a cheaper option. It's also a great option for those who want to consider hiring other professionals or taking over other aspects of the relocation. You can expect a variety of tasks like disposal services, storage, and much more available for partial moving.
3) Vehicle rental, or truck rental services. Just need a big enough vehicle to drive your belongings to your new place? Many moving companies also offer rental services for your vehicles. It's a great option for those who already have the labour necessary to help with packing and unpacking.
4) Packing services.  Maybe you already have the vehicles necessary for the relocation to your new space. But what if you need help to pack your items? What if you have delicate furniture that needs to be packed sensibly? Packing servicers are professionals who specialise in packing and can provide you with the right moving supplies.
Moving into a new home in Singapore? Yi Yun Movers has your back. We offer a wide variety of services ranging from cheap storage or disposal of your property to much more.
Related posts