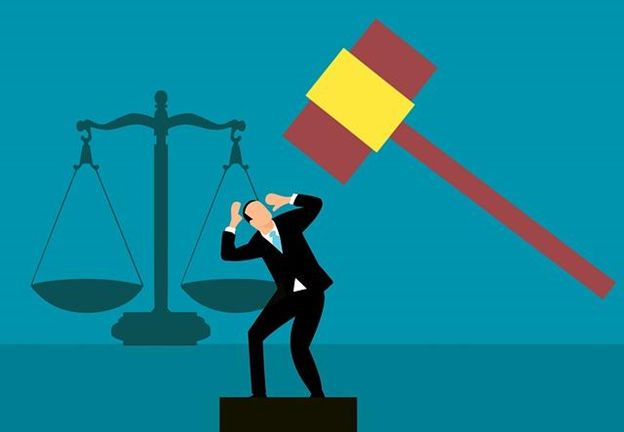 Types Of Labor Law Violations An Employment Lawyer In California Handles
Sherry Hammons, 8 months ago
5 min

read
471
Employment law is a relative niche aspect of the law. That would mean that a company's staff members and business leaders would need an attorney credentialed and experienced in their rights and the labor laws if there's an infringement.
As an example, an employment lawyer near Los Angeles will represent a staff member in a dispute if the business leader were to wrongfully terminate the employee, if there are violations related to hours or wages, discrimination based on disability, sexual harassment misconduct, and on.
The professional will also stand in for the employer if there's a dispute with an employee, like outlining a "non-compete" agreement or mediating a conflict with a disgruntled former staff member. 
The lawyer will assist the business leaders in remaining compliant with laws or represent the client in proceedings as a mediator. Usually, these experts are versed not only in the legal platform but often carry thorough knowledge of human resources and business management.
Do You Need An Employment Lawyer In Los Angeles
The employment laws and the many rights afforded staff and business leaders are vast and complex. 
Attempting to understand these in an effort to defend what appears to be a violation can be tricky without the help of a legal counsel who specializes and has years of working with the laws. Read here the labor and employment law overview for California.
With an experienced employment attorney, the objective is to protect you if you have had your rights violated and are unable to successfully resolve the issue satisfactorily with your employer on your own. Let's look at a few situations to enlist the services of a qualified employment attorney.
Have you or are you receiving poor treatment on the job
Each staff member in a company is entitled to fundamental rights. Poor treatment on the job can have various forms, whether being harassed, discriminated against, an unsafe working environment, wage theft, and on. A lawyer can review your documentation and determine if there's a case of job place mistreatment.
The professional can further assess the compensation you could be entitled to representing you as you negotiate with the business leader. If the employer is unwilling to negotiate, the lawyer can represent you when the case goes to court. 
Go to https://www.shrm.org/resourcesandtools/legal-and-compliance/state-and-local-updates/pages/employment-at-will-in-california.aspx for details on what "employment at will" means in California.

Have your wages been missed
When you work a specific number of hours but don't receive your wages, a Los Angeles employment attorney can assist with recuperating the funds you've missed. You may have approached your employer about the pay to no avail, but the professional can help in a few ways.
The expert will examine your employment agreement to see if any verbiage indicates the business leader must pay for missed work. The next step is determining the amount owed for work already completed. 
The attorney can then address correspondence in the form of a demand letter to the employer for the missed payments. If this is not productive, a lawsuit will be the next course of action to recover the funds. If the employer is way behind, it's crucial to hire a legal counsel with employment knowledge to have on your side.
Has overtime pay been neglected
In the same vein as missed wages, when you do more hours than required, overtime should be paid for those hours. If you've been working beyond your hours and have not received payment, an employment lawyer can help in most cases.
The lawyer will work with you to file a claim with the applicable government agency like the "Department of Labor." First, the attorney will attempt to stand with you as a mediator to negotiate with the business leader in an attempt to resolve the issue amicably.
It could come to the point that a lawsuit needs to be filed by the attorney on your behalf to receive the compensation you're entitled to. Essentially, the business leader in each scenario is guilty of "wage theft."

Are you being discriminated against based on disability?
Employees with disabilities are protected against discrimination by the "Americans With Disabilities Act (ADA) which also mandates that these employees be provided reasonable accommodations." Attorneys specializing in employment law help to protect these rights.
For anyone believing their employer violated these rights, the legal counsel will explain your rights under the law and your options when they are violated. 
The attorney will further assist with filing however you decide – either a lawsuit against the business or a complaint with the Equal Employment Opportunity Commission (EEOC). Winning can mean recovery of damages, including lost benefits and back pay.
Have you been sexually harassed in your workplace?
Sexual harassment in the workspace is illegal, but it still happens frequently. Many victims are frightened, frustrated, and angry. Most are concerned about retaliation if they were to speak up, and some believe they need to remain silent to save their position. 
A professional legal counsel in employment law can help. These professionals will review the case to see if sexual harassment has occurred and let you know how to move forward. The lawyer will protect your rights with no unfair repercussions for coming forward.
If you're unsure you're ready to proceed with a formal complaint, the expert can offer guidance, help you document the situation, and show support until you are prepared. It's better to have an ally than to suffer silently.
Final Thought
Most Los Angeles quality employment lawyers will offer free consultations as a measure of good faith that they prioritize protecting employee rights. The aim is to reverse violations, winning compensation for the staff members. Open for a guide to the law for employees in Los Angeles.
The preference is to do so in negotiations between the employee and the employer amicably to ensure good work relations can prevail, but when that fails, the client can file it in court. That's their right as an employee.
Related posts