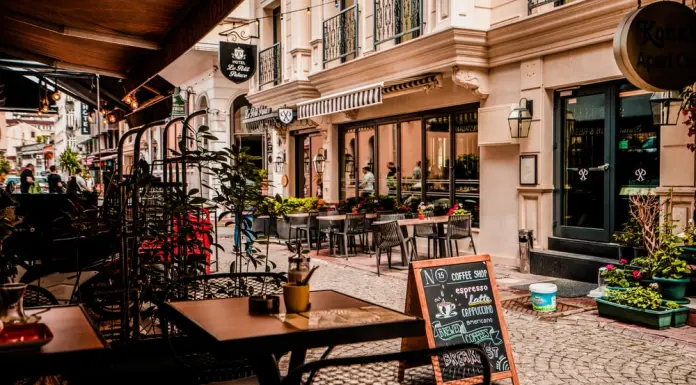 Transform Your Passion into Profit: Opening Your Dream Cafe
Adam Mosley, 2 months ago
4 min

read
100
Have you ever dreamed of starting your café? Of turning your love for coffee, food, and community into a profitable business venture? For many, owning a café is an enticing prospect, offering the chance to combine entrepreneurial spirit with a passion for the culinary arts.
This guide will take you through transforming your dream into reality, covering everything from initial planning to opening day. Whether you're an experienced barista or an enthusiastic coffee lover, with the proper knowledge and dedication, you can create a café that not only serves delicious food and drinks but also becomes a vibrant, cherished part of your local community.
Identifying Your Unique Cafe Concept
The first step in opening a successful cafe is to define what makes it unique. How will your café stand out from the dozens of others in the area? Will you specialize in craft coffee or offer international cuisine? Or perhaps combine both to create something fresh and exciting?
Be sure to think carefully about the type of atmosphere you want your cafe to have, such as a cozy, homey vibe or an upbeat, modern aesthetic. Additionally, consider your target customers and the type of menu offerings that will appeal to them.
The key is to identify something unique that will draw in patrons and make you stand apart from the competition. Once you've got a concept in mind, it's time to start planning!
Taking Care of the Basics
When it comes to setting up your café, there are many important considerations to take into account. From finding a suitable location and obtaining permits to designing a menu and creating a budget, all these tasks need to be addressed before you can open for business.
Other details like selecting furniture, fixtures, and equipment should also be taken into account. For example, if you plan to set up outdoor seating, consider investing in retractable awnings that are both stylish and durable. Retractable awnings offer the perfect balance of protection from the elements and aesthetics for your business.
Delighting Customers and Building Relationships
Finally, don't forget the importance of customer service in making your café a success. Creating an inviting atmosphere that encourages customers to come back, again and again, is essential for a thriving business.
Think about ways you can foster relationships with customers, such as organizing special events or offering loyalty programs. Additionally, consider how you can incorporate technology into your services, such as offering a mobile ordering app or an online loyalty program.
By combining exceptional food and drink offerings with excellent customer service, you can create a cafe that customers will love for years to come!
Staying Ahead of the Curve
In today's competitive marketplace, it is essential to stay ahead of the curve when it comes to trends and customer preferences. Consider ways you can stay up-to-date with food and drink trends, such as attending industry events or subscribing to relevant magazines and newsletters. Additionally, make sure you are monitoring changes in your local market and adjusting your offerings accordingly.
Finally, think about how you can use technology to streamline operations and better serve customers. From automated ordering systems to apps that allow customers to pay online, there are many ways you can use technology to enhance the customer experience and keep your cafe at the forefront of innovation.
Advertising Your Cafe: Creating a Brand Identity
Once you've opened your cafe, it's time to start promoting it. Developing an effective marketing plan is key to driving customer traffic and fostering relationships with the local community.
Creating a strong brand identity is essential in making your cafe stand out from the competition. Consider how you can communicate your unique message and values through visuals, such as logo design and signage, as well as through written content like press releases and website copy. Additionally, think about ways to use social media to reach potential customers, such as creating targeted campaigns or running contests.
By taking an active role in building your cafe's identity and promoting it to the right audience, you can create a loyal customer base that will help keep your business thriving for years to come!
Conclusion
Opening a café is an exciting endeavor that requires dedication, careful planning, and hard work. With the right knowledge and guidance, you can create a café that not only serves delicious food and drinks but also is an integral part of your local community.
By staying up-to-date with trends in the industry and leveraging technology to streamline operations, as well as by creating an effective marketing plan that promotes your unique brand identity, you can confidently turn your passion into profit!
Related posts