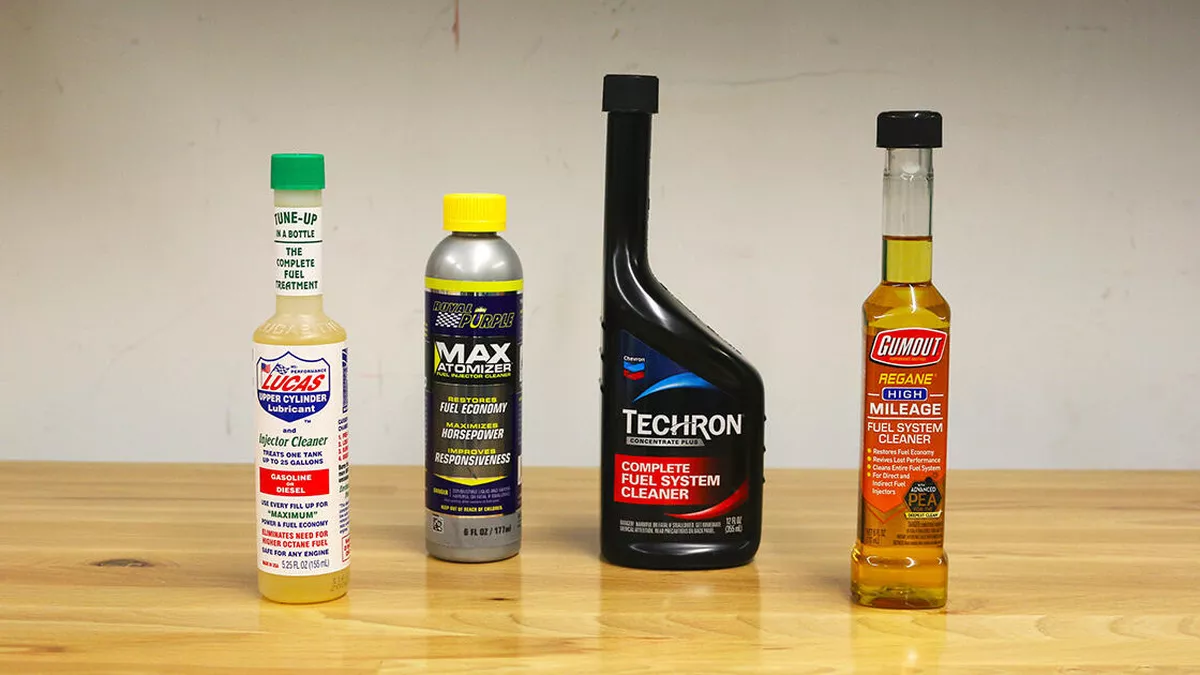 Top Rated Combustion Chamber Cleaners
Herman Walker, 3 years ago
3 min

read
3840
The combustion chamber for vehicles can very easily collect carbon, and a lot of build-ups could spell trouble for your engine. The effects could even be worse for diesel engines because their structure is tighter and more reluctant to debris build-up from carbon residue. Excessive build-up will lead to the car not working as efficiently or as smoothly as you would want it to, and you are likely to experience problems such as power loss, longer cranking duration, excessive fuel consumption, noises while idling, and higher emission rates. An easy solution to this carbon build-up is injecting a combustion chamber cleaner into the engine. Below are some of the highly-rated combustion chamber cleaners you can try out.
Royal Purple Max-Clean Fuel System Cleaner and Stabilizer
Applicable to both 2-stroke and 4-stroke petrol and diesel engines, the Royal Purple Max-Clean Fuel System Cleaner and Stabilizer is one of the best combustion chamber cleaners in the market. In addition to cleaning out the chamber and removing all the carbon debris, it works as a fuel additive. Experts say it is the key to dealing with rough idling, foul ignition, heavy emission, and engine ticking.
Liqui Moly 2001 Valve Clean
One of the leading motor oil producers in the world, Liqui Moly, has an engine cleaner that is guaranteed to get rid of all the debris in the valves, intakes, injection system, and more importantly, the combustion chamber and leave your engine as clean as a whistle. The Liqui Moly 2001 Valve Clean also contains a secret formula that will protect your combustion chamber against corrosion and icing problems. Like other combustion chamber cleaners, it improves the efficiency of your engine, thus maintaining a good fuel economy.
Red Line (60103) Complete SI-1 Fuel System Cleaner
Red Line is another leading manufacturer of car treatment products, and what sort of car treatment manufacturing company would they be if they didn't have a product for cleaning the combustion chamber and engine of a car. The Complete SI-1 Fuel System Cleaner is a total game-changer when it comes to cleaning combustion chambers, and according to car owners who've used it before, it is very reliable. With only one bottle required for the entire tank, you can say goodbye to all the excess fuel consumption and long cranking duration at a very affordable price.
Genuine Chrysler Accessories 4318001AD
This combustion chamber cleaner from Chrysler is suitable for specific car models, including Chrysler, FIAT, Jeep, Ram, and Dodge. It comes as a foam with an attached straw for easy usage. Different from other combustion chamber cleaners that are usually sprayed into the gas tank, the Chrysler combustion chamber cleaner must be sprayed into the engine's intake system. It also has a few prerequisites for it to work effectively, which include running the engine at operating temperature as well as the mileage of over 30,000 miles/48,000 kilometers.
When choosing a combustion chamber cleaner, it is important to make sure it is designed for your engine type and to also read the instruction carefully as some cleaners have different procedures.
Related posts