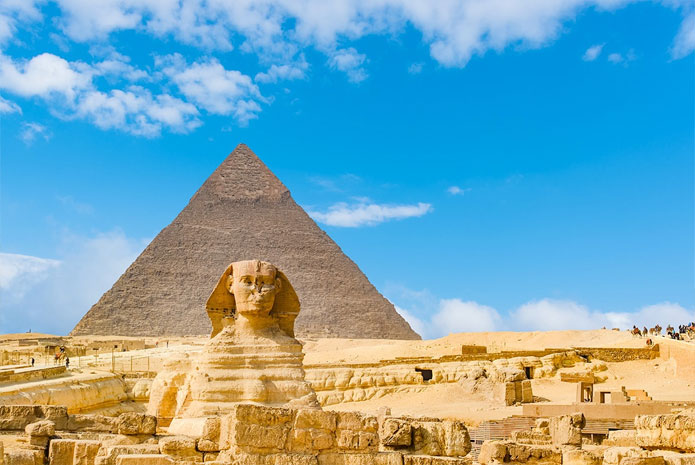 Top 5 Reasons To Visit Egypt
Sherry Hammons, 1 month ago
3 min

read
83
Very few countries are as historically rich as Egypt is. Egypt is home to some of the oldest monuments on the planet, making it one of the top 10 tourist destinations. While the 2011 Egyptian revolution might have affected the peace and stability of the country for a few years, normalcy has since returned, making it safe for tourists to visit. Although rich in historical sites and culture, many people visiting the country only focus on familiar destinations. There is more to see and experience in Egypt than the usual Nile River. Here are a few more reasons to visit Egypt.
The Warm Hospitality by Egyptians
It is no secret; Egyptians are naturally warm and hospitable people. Many people that have visited the country before can attest to the warm welcome and generosity of the Egyptian people. Do not be surprised if the locals invite you for a meal, a cup of tea, or even offer free gifts. You are more likely to experience and see this in local markets, bazaar traders, and open streets. The hospitality you will experience here is far more than you'd get in some countries. The people here are nice and welcoming too.
Exceptional Experience
There's a lot to see and experience in Egypt. Be prepared to experience everything from cruising down the Nile River, camel trekking in the golden sands, hot-air ballooning in Luxor, and even visiting the caves and pyramids. The Great Pyramids are one of the biggest attractions full of unforgettable experiences. If anything, a trip to the Royal Tombs, the Sphinx, Aby Simbel, and the Luxor Temple will take your breath away. A trip here is never complete without experiencing the Nubian lifestyle and culture. With a good tour guide, you will never have a boring day here.
Grand Makadi Hotel is a family-friendly hotel. It is located in a beautiful beachfront location where there is a large beach and a jetty that takes guests directly to the house reef where they can enjoy snorkelling in the clear Red Sea waters.
No Overcrowded Tourist Spots
Unlike most tourist destinations overseas, which are often crowded with tourists and locals, it isn't the case in Egypt. There will hardly be a time when historical sites and other tourist hotspots will be overcrowded. Although home to the most famous historical sites, many tourists have attested to getting around in peace and tranquillity. You'll never have to wade through a sea of people here, not even tourists. This thus means you can have a more one-to-one experience with the historical sites, temple walls, the Nile, and the massive golden sandy dunes. Anyone with a phobia of crowds will be at peace here.
A Chance to Support the Locals
If you've always had a heart to help, visiting Egypt will give you an opportunity to give back to the community. Considering the economic crisis Egyptians suffered from the 2011 revolution, buying from the locals here is a welcome relief. Simply supporting the locals by buying their merchandise, handmade goods, and traditional goods is enough. You also get to buy crafts to use as souvenirs back home. In addition to buying their products, take time to experience their wide range of cuisines and traditional foods. You will be surprised at the tasty meals from street vendors and restaurants here.
Get Value for Your Money
Many destinations can be expensive to visit; well, not Egypt. Egypt is one of the most affordable places to visit, and you still get value for your money. It is one of the few places in the world where you can have a once-in-a-lifetime moment without spending more than you can afford. The best part of visiting the country is that haggling is allowed. You can thus ask for discounted rates from both the tourist guides to the locals here. The culture and food here are to die for and for a fraction of your money.
Related posts