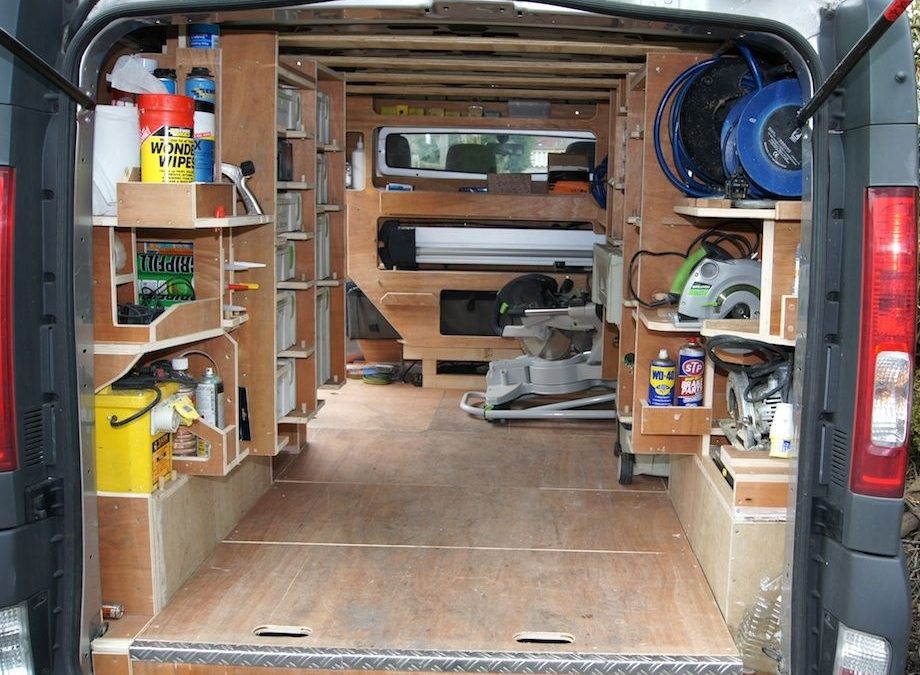 Tips for Interior Organization of a Work Van
Nancy Lyles, 3 years ago
3 min

read
1565
A work van is a very important part of your logistics. So you want it to be well organized and systematic. You can get various modifications done in a van like Rolacase racking and shelves for maximum utilization of spaces in the vehicle. The organization of the van interiors can help you save time and effort by systematically placing items as per size, dimensions, and weights. Here are a few tips for the interior organization in a van:
Place heavy items close to the door
This is quite obvious that if you store big, bulky and heavy items near to the rear or side door, you can easily take them out of the van. Also, there will be no need to open the cargo area. Items such as rotary tools, water pumps, and water tanks are heavy and so should be placed on the floor to drag them out with less effort.
Leave some space near the entrance
It is advisable to leave space for unhindered van entrance so that it is possible to step into the van comfortably. Also, free space allows accessing shelves and drawers easily. Also, drawer units in the van can be pulled out and this way every corner of the van is in access.
Label all drawers and shelves
To keep the set up well-organized, it is a good practice to label all the bins, drawers and shelves with the name of contents they are filled with. One can place small items like copper fittings, gas pipe fittings, nails and other small tools inside the drawers of the work van. If the drawers and shelves are made up of steel, you can get the labels engraved.
Cargo vans usually do not come with pre-installed light. In such cases, one can install LED light panels for interior lighting of the van. Lights should be placed on the roof and close to the floor.
Keep frequently used items at your disposal
Tools and items that are used constantly should be placed near or at the door. These items are usually not heavy and so can be stored in the multi-functional door panel or close to the door. However, they should not be kept on the door as they would cause an interruption in free space for somebody to get in or outside the van.
Keep costly tools under the lock
In case there are some expensive tools or items that are required to be kept inside the work van, they should necessarily be kept in drawers or shelves that have a lock. This will ensure the safety of the costly equipment even when you are outside the van. Steel or aluminum lockable drawers are the best choices.
If you are a business owner and have a team of workers then, you should take the ideas of your team members to organize your van. After all, they are the primary users of the van, so, let them propose what they think is convenient for them.
Related posts