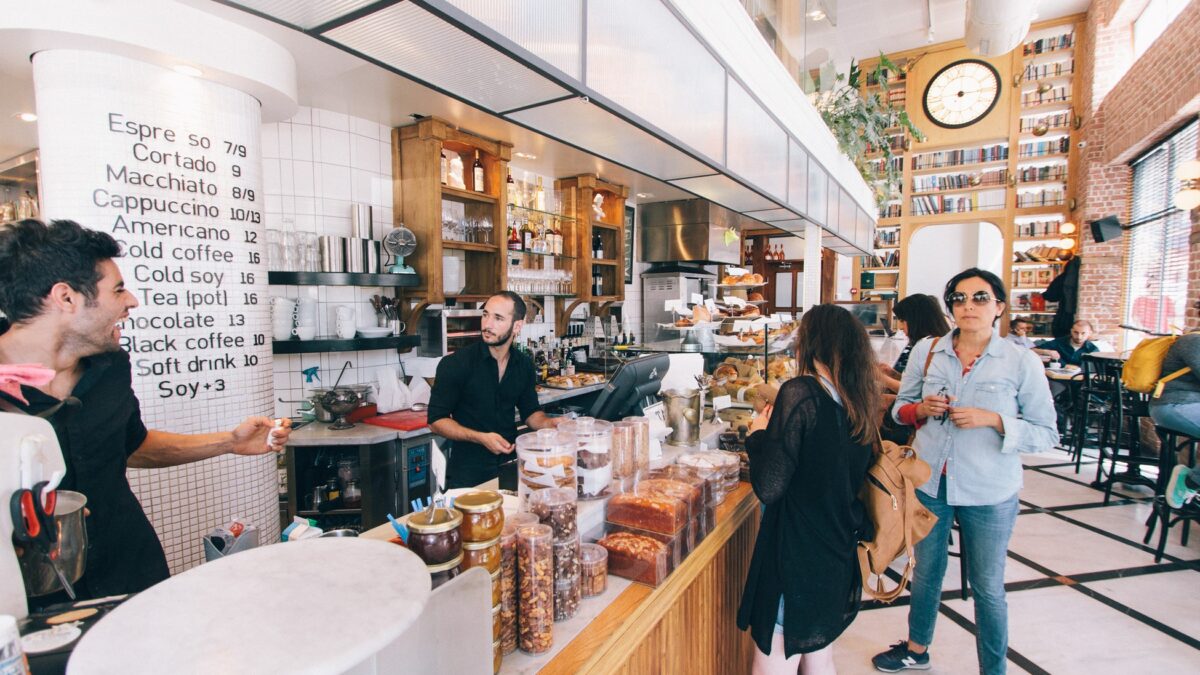 Three Little Known Facts That Will Make Your Café Successful
Herman Walker, 1 year ago
4 min

read
454
In most countries, the café culture has grown from strength to strength over the past decade. Just look at the statistics here and you will see that, across the world, café spend is up and predicted to continue to increase.
Entering a market where demand is strong and growing is a great idea. It sets you up for success. But opening a café is not a license to print money. There are things about the industry that are not common knowledge. Things which could easily trip you up and lead to your café being a failure rather than a success. Here are the three most important of those little-known facts about running a café that entrepreneurs need to be aware of.
The small coffee shop model is not very lucrative – Go big
Many people make the mistake of thinking of cafes as a hobby business. Something someone who is retired does on the side. They treat it as if it is not a bona fide business. Especially, if that café is in a small town or a rural location.
As a result, they don´t make much effort to create a brand or market their product. This is a mistake. If you don´t treat it like a significant business, you run an elevated risk of going bankrupt.
The profit margins on coffee, and other hot drinks, is high, remarkably high, but the overheads are high too. As a result, small coffee shops only make a profit of 2.5%. But when you leverage your premises and sell more cups, the profit margin soars. Large operations typically make a 15% profit. This is because the cost of running the shop remains the same, while the revenue and profit margins increase.
With a profit margin of just 2.5%, it does not take much for your business to go bankrupt. For example, if your fridge breaks down the value of the food lost could easily equate to your entire profit for the month. Or, as has happened in Europe, seeing your power bills soar by 40% in just a few months could easily spell the end of your business. The higher your profit margin is, the easier it is for your business to weather a storm.
You can read more about the gross margin vs operating costs dynamic that coffee shops have by reading this article. Once you have read it you will better understand why going into a café business with the idea you will keep it small, and cozy is a recipe for disaster.
Successful coffee shops market hard
Coffee shops that market hard are the most successful. Even if you are not planning to run a chain of cafes you should still work to build a strong brand. This will make it easy for you to tap into the power of social media.
When your customers are in your café you have a captive audience. So, don´t miss the chance to market to them. Provided you do so in a subtle and relaxed way they will happily book sandwiches for a family event, buy a birthday cake from you, and come in more regularly to benefit from your loyalty discount. Using digital signage for cafes is an excellent way to gently make your customers aware of these offers and services. They do not cost much to buy or lease. Plus, you have the option to make some extra money by running a few image-based ads for other local businesses.
Café users are creatures of habit
When analyzing your sales data, you will see strong consumption patterns emerge. At certain times of the day, people tend to order the same drinks and types of food. For example, mid-morning in the autumn and winter is all about a hot drink and a sweet snack. In the summer, at that time of day, things change a bit, and you will see more soft drink purchases and savory snacks in the mix.
If you have a loyalty scheme and drill down into the data even further, you will notice that the same people buy the same products at the same time of the day, without fail. When it comes to café usage people are creatures of habit. Being aware of this can help you to make sound product range decisions. You will understand that withdrawing that Danish pastry that makes you hardly any money is not necessarily a clever idea. Because it means that you will also lose the revenue from the coffee the Danish pastry eaters buy. It is acting as a loss leader.
Understanding the above little-known facts will help you to make your café business a success. But, of course, only if you act.
Related posts