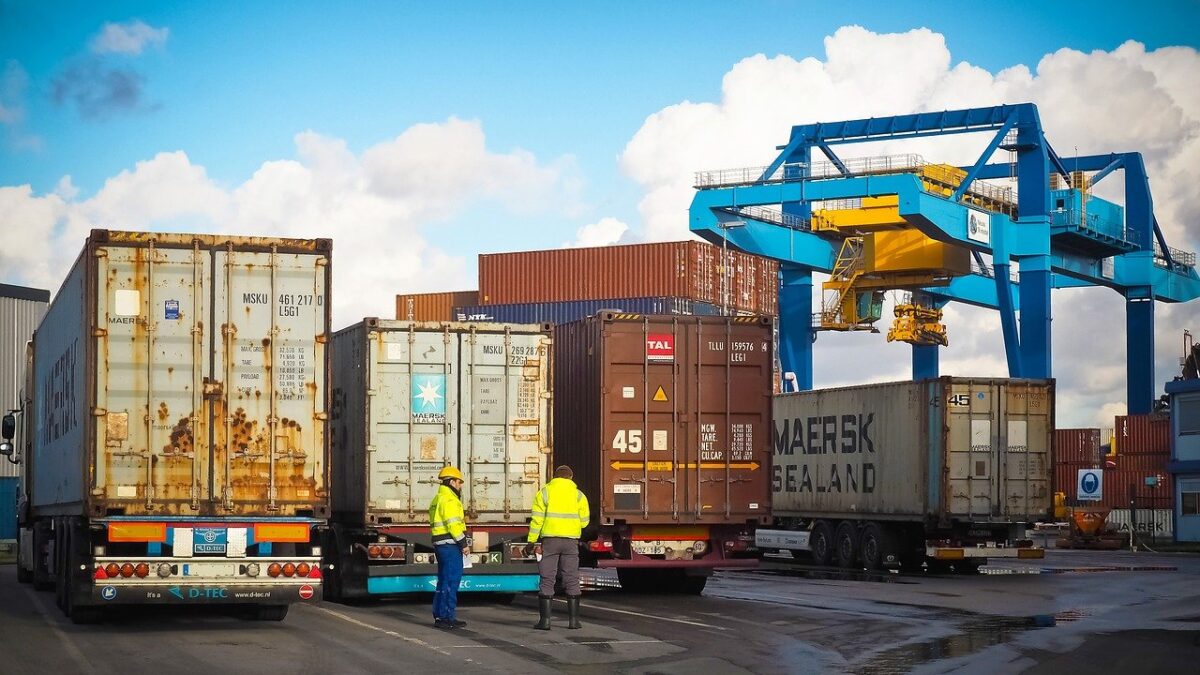 Freight shipping is connected with a number of possible risks. Your cargo can be lost or damaged during transportation. To avoid such problems, you should carefully choose a freight forwarding company, think about proper packaging, and buy a coverage plan.
Minimizing Losses and Damages while Shipping
Nowadays to build a successful business it's important to reach as many clients as possible. The owners even of the small local enterprises have to think about building an extensive customer base. They should target not only locals but the residents of other areas as well. No wonder, the issue of establishing an effective model of distribution of goods is of prime importance. The best way to do this is to cooperate with freight shipping companies.
They perform a wide range of services. Freight forwarders do the following things:
Tracking transportations. The experts deal with any type of shipping: ground, rail, ocean, and even air;

Picking up proper vehicles. There are lots of available variants to transport cargo from one point to another. Depending on the peculiarities of your freight, it can be delivered with box trucks, refrigerated vans, or containers;

Preparing the needed documentation. Freight forwarding is a rather complicated process. A lot of paper work should be done;

Warehousing. It's a significant element of any supply chain;

Negotiating fees and rates.


Logistics companies are able to provide you with fast and effective shipping services. Yet, there is one thing you should remember about. Any transportation entails the risks of losses or damages. You definitely do not want to miss your profits. That's why you have to minimize the possible risks. The following tips help you to make the shipping process as smooth and seamless as possible:

Cooperate only with credible and experienced logistics firms.


You are to choose among hundreds of available variants. It's not easy to make the right choice. You have to consider various aspects such as ratings of the company, available options, prices, and reviews. Before you sign up an agreement with this or that firm, it's necessary to clarify all the details of the cooperation;

Don't ignore the option of packaging.


It's worth mentioning that not all logistics firms provide this service. Yet, you don't need to neglect it. It's better to protect your products with solid and waterproof materials;

Pick up a proper freight transportation model.


If you need to transport cargo with a weight of up to 500 lbs, it's not a good idea to choose FTL mode. Yet, if you don't want to transfer your foods with other products, you can experience the option of

expedited shipping

. It's characterized by top-quality services. Moreover, it allows you to get the cargo as soon as possible;

Tracking is a must.


Freight forwarders promise you that they fully control the process of transportation. Yet, if you want to avoid unexpectedness, it's better to use special tracking apps. The greater part of logistics companies provides such applications for their customers. They help to see where your cargo is and when you should expect it;

The insurance covers your possible losses.


Everyone who has ever dealt with freight forwarding firms knows for sure that insurance is a must. In case of emergencies such as natural disasters or car accidents, insurance covers your losses – fully or partially. If the company doesn't offer such an option, it's better to look for another variant.
To sum it up, it should be highlighted that it's impossible to fully avoid losses or damages. Yet, it's up to you to get ready for it and minimize undesirable consequences.
Related posts