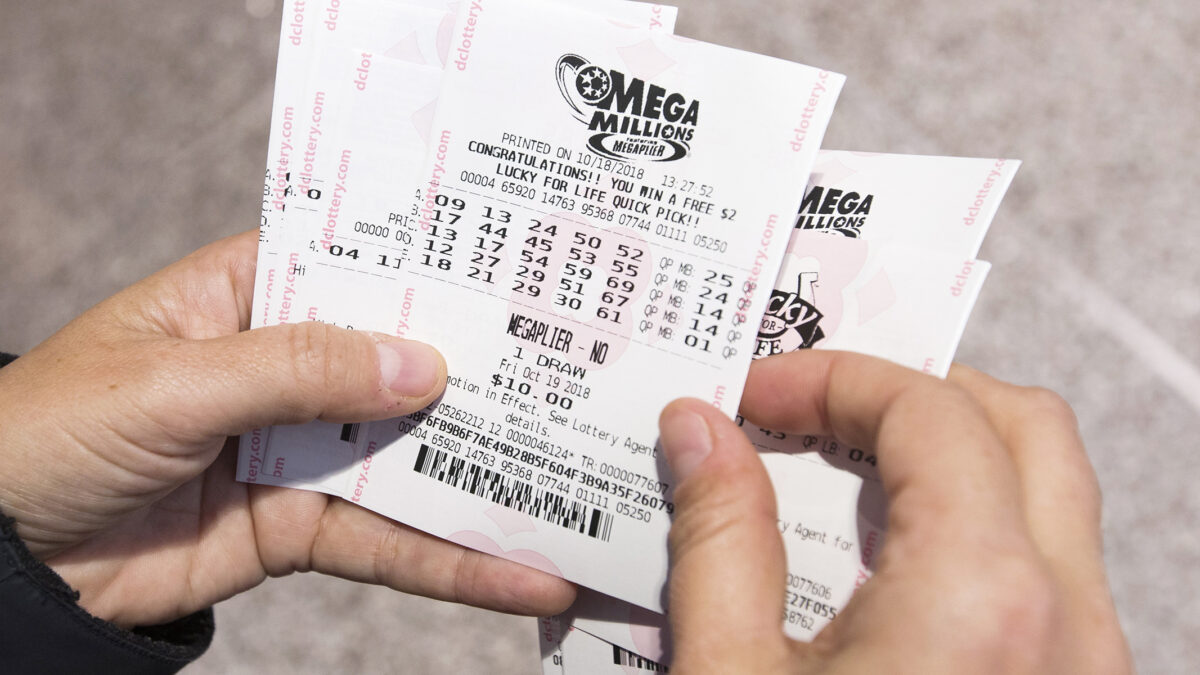 Things You Need to Do If You Win a Huge Mega Millions Prize
Nancy Lyles, 10 months ago
4 min

read
270
The lottery games are completely based on luck and you have a 0% to 100% chance of winning a prize no matter the lottery game you're playing.
It is important that you keep in mind whenever you ae participating in a lottery game. If you are able to make yourself understand this fact, then the rest of the process becomes quite simple and easy.
Although the Mega Millions has many prizes to pay out ranging from billions to a few bucks, still, people play the game to hit the jackpot.
I'm sure if you are interest to buy Mega Millions tickets and play the game, then you must be eyeing the jackpot or the million dollar prize money.
The Ugly Truth about Jackpot Prize Wins
It is easily understand that any person who participates in the lottery games eyes the top prize money. People may be playing lottery games for years to win the jackpot prize money.
However, there is one thing that they never think about, which is that they never make a plan they need to follow if they do win the jackpot prize.
This is the reason why the majority of the jackpot prize winners end up going bankrupt or losing every single penny due to useless spending.
If you read about the fates of the jackpot prize winners, you will realize that the majority of these winners end up losing all of it to unnecessary things.
They go all out spending millions on cars, trips, cruise ships, mansions, and so much more. However, they never sit down and think about how they need to keep the money with them for the rest of their lives.
In the United States, the average salary is between $63k and $67k annually. This means that a person earning $67k per year would take a while to spend even $1 million. 
Then how come people winning hundreds of millions end up losing all of their money in a few years? They lose it to their mismanagement and no planning at all. 
If you do not want to end up like that, then it is advised you keep reading, and you may get a good piece of advice in case you end up winning a huge prize.
Stay Chill
In most of the cases, when people win jackpots or huge prizes, they become very vocal about it. They share their joy with everyone they know and this is not right at all.
Once you have confirmed that you have won the jackpot or a huge prize, stay calm, and chill. Do not go all-out sharing the news with every person you see because that can become quite troublesome.
You never know what the other person has in mind and what they may end up doing to you to get their hands on that money. It is better to be safe than sorry. 
Protect Your Ticket 
The next thing is to ensure that you keep a hold of the ticket that is going to bring the big bucks to you. If you lose it, you lose the prize money. You must have the ticket on you when you claim your prize at Mega Millions.
If you lose it, then you do not get the prize money at all. You will have time to find the ticket and it may be at least 90 days that could go up to a year based on the state you are living in the US.
Keep the ticket safe and never lose sight of it until it is time to say goodbye to the ticket and welcome the huge prize. 
If you are not based in the US and you decided to buy Mega Millions online through an online lottery platform such as Mega Millions Online, then keep the digital version of the ticket.
You will be needing it to claim your prize so do not delete or remove the email. Keep it starred so it never gets lost in the junk or random emails. 
Hire a Lawyer and a Financial Advisor
If you think the amount is large, then it is important you have a lawyer and a financial advisor onboard. They can lead the way for you and help you get through the necessary paperwork both from the legal and financial perspectives.
The financial advisor can make sure he gives you the right kind of advice and does not let you overspend. The advisor can also take care of your taxes so you do not have to worry about that. 
The advisor can also guide you to make investments in the right trades and places that help you generate strong profits. This way, you won't have to rely on just your jackpot prize money.
You can make more money out of the money you have won and here, it would continue flowing in. 
Do Not Go Overboard
Lastly, it is important that you do not go overboard in doing things. Just keep reminding yourself that whatever you do needs to make sense. If you learn that simple rule, you will not overspend or throw away your money. 
Related posts