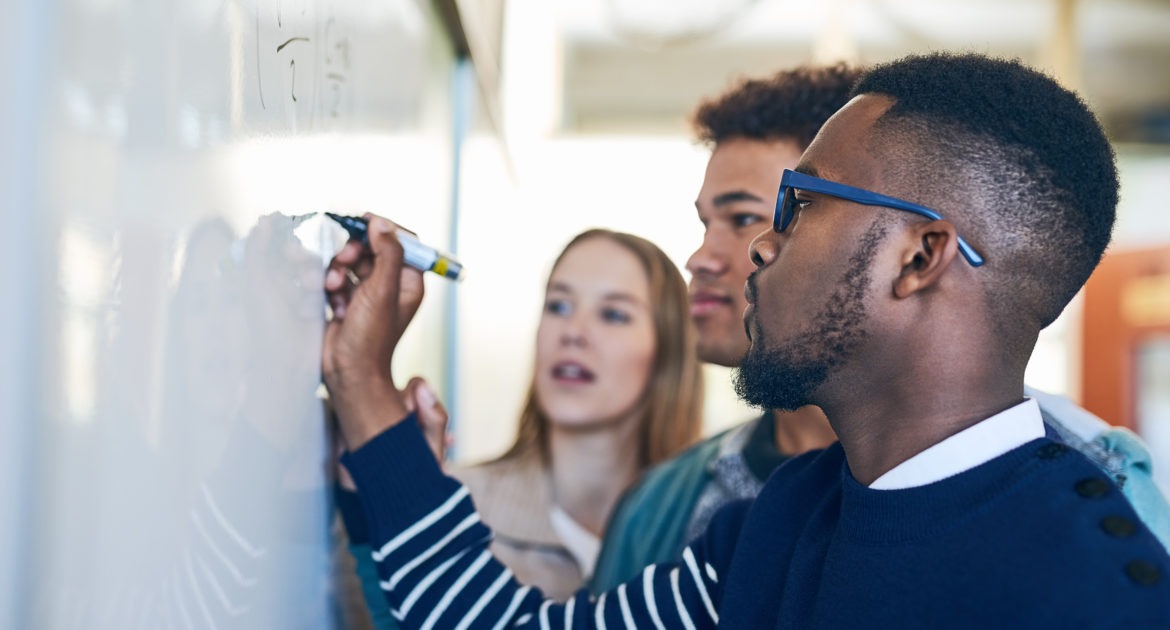 Things to keep in mind before embarking upon your journey of PhD
admin, 2 years ago
3 min

read
591
So you're looking to pursue Ph.D. and be the next Sheldon cooper(If you know you know)
No matter what you read online and how scary have those online articles made Ph.D. look. It is an undoubtedly exhausting and daunting journey but the sense of accomplishment and success one feels after getting his or her Ph.D. is second to none. You are setting up on a journey to make this world an improved and better place than it already is and it takes guts to do that no matter whoever says otherwise.
The list of benefits and good feelings that you will reap after the completion of your Ph.D. is endless but the list of the things you should keep in mind before you start your journey isn't.
Ph.D. is one branch of study where things go wrong more than they go right and really, the difference is significant. However, there are certain things and key points one can keep in mind to narrow this gap. Here are a few of them:
Time management is the key
Strict and strong time management is the key ingredient in determining the success of your Ph.D. study. This is one branch of education that requires a lot more attention and effort as compared to the others. You should always consider your doctorate as your full-time job and always pursue it with undiverted attention but turning your eye on your overall well-being isn't going to prove fruitful either.
Time-management plays an even more vital role while handing out your thesis to your Ph.D. supervisor as they are supposed to be strict and unreasonable, so the possibility of engaging in a conflict will always be there. Therefore one must avoid sending out chunks of reports and data to their Ph.D. supervisors as veteran doctorates have always claimed short and concise reports are always more productive.
Don't hate your Ph.D. supervisor
A stable and happy student-supervisor relationship is your key to success- believe it or not. However your Ph.D. supervisor will always be your biggest critique therefore, there will always be a looming possibility of conflicts and disagreements. Here are some of the most common factors that cause conflicts:
Absence: Your Ph.D. supervisor has other students and projects to attend to as well so he or she can be absent without prior notice, this is where you'll need to step up your understanding game a notch.
Intimidation
Your supervisor is supposed to be a bit more stubborn and intimidating than the others but it is something that they don't want to do rather they need to do. However, if he or she is being totally unreasonable then you can always raise your concern to the senior authorities.
Don't just stick to the table
Ph.D. will take a toll on your mind therefore it is utmost to spare some time for your personal life. Always ensure that you are maintaining a stable balance between your work and personal life. Don't be afraid of getting up from your work desk and spending some time with your colleagues as they don't just facilitate random conversations, as sometimes these random conversations can sometimes lead to the birth of new innovations and ideas. Attend meetings and conferences that don't have anything related to your area of work as you don't know what you may learn there and it might just lead you to the breakthrough you were looking for.
Final thoughts
There! we're at the end of our discussion and we can say with confidence that despite having such complexities, pursuing a Ph.D. is an amazing experience and there's no denying it. You will be spending four years of your life in the hunt for a deeper explanation of your branch of study. Around the completion of your doctorate, you will be on the verge of completely revolutionizing the world we live in.
Related posts