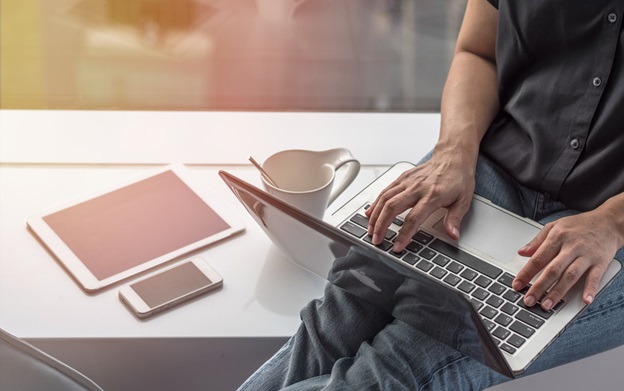 The Top 5 WooCommerce Hosting Providers for 2019
admin, 3 years ago
8 min

read
1204
The hosting you choose for your WooCommerce site has a large influence on the performance of your site. Hosting is a requirement for any ecommerce store and will give you a range of benefits. Good hosting ensures your store has high scalability, secure transactions and  makes it easier to manage multiple websites from one admin panel.
A common mistake that many WooCommerce entrepreneurs make is opting for shared hosting. Shared hosting simply isn't well-suited for ecommerce and is better suited to small personal blogs with no business ambitions. Shared hosting leaves ecommerce stores with inadequate resources to ensure a high performing site, a very limited amount of customization options and security issues that can come directly or indirectly from those you're sharing with. Therefore, this article will not even consider shared hosting as an option.
To help you find WooCommerce success, we've compiled 5 of the best WooCommerce hosting options you can pick, describing the unique features that make them a better fit for different websites—considering factors such as security, performance, upgrading options and cost.
BlueHost
BlueHost is a very well known hosting provider and is a common pick for WooCommerce beginners. Why? Because beginners are ensured a stable loading speed during increases of unique traffic in beginning stages (to ensure speed is kept after you expand, you'll have to upgrade your hosting plan).
All plans gives WooCommerce users a free domain name and SSL certificate. BlueHost will take care of WooCommerce installation, which can be time consuming for beginners.
BlueHost works best for those whose target audience lives within the US, as loading speed is highest here (<50ms) while other international locations such as England, Australia or Japan will take a few seconds longer.
BlueHost is very affordable and offers 50% off for WooCommerce merchants. It's the hosting provider officially recommended by WordPress and WooCommerce, and for good reason.
SiteGround
SiteGround is another largely popular pick and is also recommended by WooCommerce and WordPress. SiteGround emphasises site performance in many ways. All of their servers have SSDs, they utilize Cloudflare to maximize the amount of internet exchange points for their users and have their very own SuperCacher for optimal loading time
They have fast global response times! Although Siteground has similar results in the US (to BlueHost), it has a better global average response time of 129.8ms. Google recommends your site loads no slower than 200ms, making SiteGround a great choice. SiteGround has five different data centers, located in the US, India, England, the Netherlands, Italy and Singapore. Those in (or near) these countries will reap the most benefits in site performance.
They're also proven themselves to be very reliable, boasting 100% server uptime since 2016! This shows an emphasis for security for all of their servers and therefore your business.
Their customer support offers 24/7 live chat, phone support and tickets. They claim that if you issue a ticket to customer support, you won't have to wait longer than 10 minutes for a reply.
Daily backups are provided with all plans. For those who are choosing cloud hosting (which is what we recommend) you are able to revert to changes from the last seven days.
It's hosting plans are slightly cheaper than BlueHost, but we're only talking a dollars difference.
Finally, SiteGround is also developer and business-owner friendly. They have a large blog users can draw from to learn more or find their own solutions. All of their articles are neatly categorized for time efficiency as well.
Liquid Web
Liquid Web is another hosting provider that is more expensive, but has plenty more beneficial features and plans that might fit your exact business requirements. Basic WooCommerce hosting costs $39/month.
So, is it worth the cost?
Well, they have the largest customer support team on this list and have about a 59 second response time. They are larger than WP Engine, with over 250 customer support technicians and also feature a sonar monitoring team whose purpose is to resolve issues before your customers even notice.
Liquid Web has created its own platform to provide exceptional loading times. They have a unique set of tables that lower query loads significantly, has a partnership with Jilt that regains leads after cart abandonment.
Another unique feature is their performance skill test. Other hosting providers that provide shared hosting may not provide performance tests as it may affect other sites on their shared hosting. Liquid Web provides 20 different performance tests so that your WooCommerce store is ready for all types of traffic.
Liquid Web's platform suits the needs of all types of WooCommerce stores, such as a dropshipping store, digital stores, physical product stores and marketplace stores.
Liquid web provides 24/7 customer support in the form of expert support technicians, livechat, email and phone. They also have a knowledge base on their website so you or developers can inform or upskill themselves.
WP Engine
Like most hosting plugins, WP Engine will save WooCommerce merchants a lot of time as they will take care of setup and maintenance.
Compared to other hosting providers, hosting plans for WP Engine are more expensive, so it's not well-suited to smaller businesses and new startups. However, this extra cost may be the tradeoff for better performance.
The cheapest hosting plan with WP Engine is $29/month (USD) with the most expensive being $240. WP Engine is made for WooCommerce stores who envision themselves achieving large commercial success and will want a lot of customization potential!
In terms of site performance amongst beginner level traffic (0-100 visitors), it's really similar to BlueHost. Site performance will begin to fall off after around 80 visitors, while BlueHost began to fall off at around 100 visitors (this is both without any performance optimization installations). However, WP Engine does have the best general response time out of all hosting providers on this list, which may make it well worth the extra cost. All plans feature a 1-click staging environment, a free SSL certificate and integrated support for content delivery network (CDN) addons.
WP Engine is one of the better hosting providers for customer support on this list. They feature over 100 employees that can provide technical support. They also have an informative library where merchants can find out the best practices for their WooCommerce store.
HostGator
HostGator currently hosts over 8 million domains. All HostGator hosting plans come with a free SSL certificate, unlimited bandwidth, unlimited storage and is all done through one-click installation. The control panel Hostgator has implemented is user friendly; beginners will find it especially useful.
They are easily the most affordable hosting provider on this list, with their business plan (most expensive) starting at $5.68/month. They also give a 45-day money back guarantee, as opposed to the standard 30-day.
However, HostGator response times are really only viable for visitors in the US. Any of those that are visiting your WooCommerce store outside of the US will find their site loading time well above Google's recommended standard (<200ms). To aid with loading speed, HostGator uses Cloudflare CDN, which helps with site speed and uptime.
Other than price, all other aspects such as uptime and customer support are the same as most other beginner hosting providers.
Optimize Your Hosting: WooCommerce Developers
Hosting is only one aspect that influences the performance and security of your website. Your hosting plan will limit the amount of optimization potential your WooCommerce store has. To take advantage of more advanced hosting plans it is necessary to hire a WooCommerce developer.
To ensure you only hire from the best WooCommerce development companies there are a few things you need to check:
How many years of industry experience do they have?
How many years of WooCommerce development experience do they have?
Can they show you previous examples of WooCommerce websites they've developed (this may already be showing on their work portfolio)
Do they create SEO and user friendly WooCommerce stores?
Do they offer theme customization?
Do they offer cost-effective hiring options or packages? If so, what are the weekly or monthly rates?
If you're dealing with a trustworthy development company, you'll be able to answer most of these questions by visiting their website. Specifics such as project requirements and the most cost-efficient hiring package for your project, will be decided during consulting.
When requesting consulting with a development company, they should display urgency in communicating with you and beginning to understand your vision for your WooCommerce store.
One development company that easily satisfies the above criteria and has gained global trust is CodeClouds. They are a large development team and are able to provide specialist WooCommerce developers, rather than WordPress developers who only know a little bit about the plugin. Their dedicated developer packages are designed to provide you the most cost-effective pricing plan and their emphasis on communication ensures project requirements are met with accuracy. If looking to hire WooCommerce developers, who uphold the latest industry standards, they're an excellent choice.
If you're inexperienced if outsourcing work to developers, this article on 'How you can Better Manage Developer Productivity' will bring you up to speed in no time.
Related posts