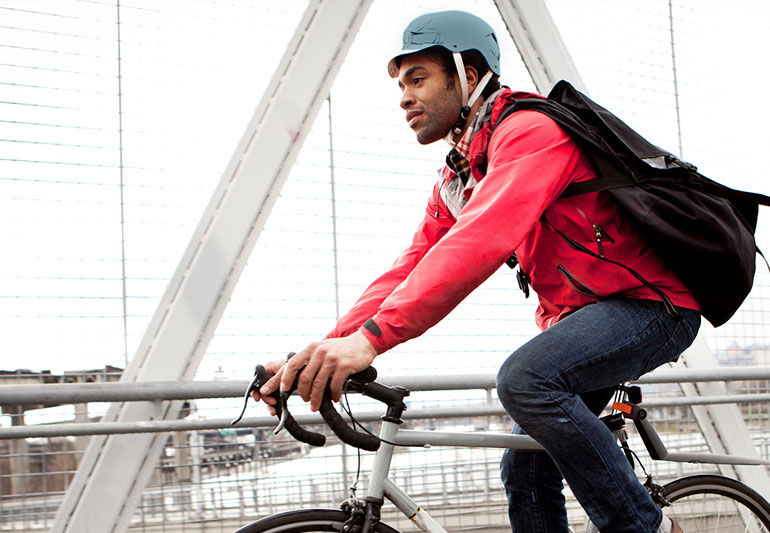 The Importance of Wearing a Bike Helmet
Nancy Lyles, 1 month ago
2 min

read
66
Riding bicycles is one of the world's greatest delights, a sport for both fun and fitness. The thrill of our first ride as a small child, the mobility bicycles gave us as we grew older, and the many options for adults, from green commuting to relaxing rides around town and country, bicycles are a two-wheeled source of joy.
Like any sport, safety is paramount. Our heads are by far our body's most fragile and important area to protect. The people who enjoy riding the rough terrain of bike moto cross can always be seen wearing sturdy BMX helmets and anybody who rides bicycles should follow their example! The streets can be just as hazardous as a tricky outdoor BMX course, maybe more so since one has to share the road with cars and trucks! Wearing a helmet is good sense and should be considered a requirement for all cyclists.
Despite the obvious value of wearing a helmet, the sad fact is that for as many as 4 out of 5 people reading this, the answer is that they don't. The usual excuses are "it's too much trouble", or "I don't look good in one", which really doesn't excuse one at all for putting their safety at such grievous risk. It's a simple fact that bicycle helmets save lives and prevent injuries. Wearing proper headgear is the single most effective way to prevent head and brain injuries if you should take a tumble.
Here are some recent statistics on the safety effects of bicycle helmets, which are proven to:
Reduce serious head injuries by 60%.
Reduce traumatic brain injury by 53%.
Reduce the number of cyclists fatalities and serious injuries by 34%.
If that doesn't convince you, then consider that in Australia there are around 1,000 cycling accidents resulting in death yearly, and in 98% of those the rider was not wearing a helmet- not very good odds. Not all of these tragedies resulted from from high-speed collisions, even just falling off of a bike on a slow ride through your neighbourhood can result in serious injuries. especially if you land on your head without proper protection. Does it still sound like too much trouble? 
If anyone is still concerned about appearances, consider that today's bike helmets come in a wide variety of attractive styles, colours, and patterns, there's a model to suit anyone's tastes, so stay safe and wear your helmet!
Related posts