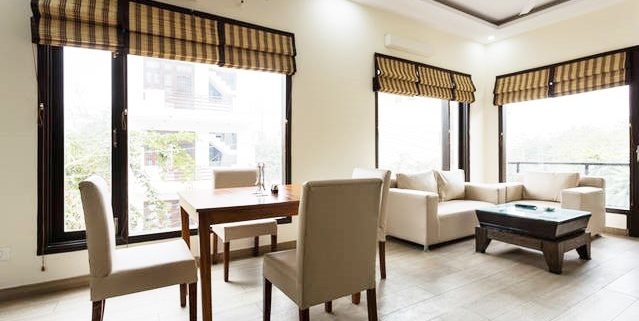 The dos and don'ts of renting a serviced apartment.
Nancy Lyles, 4 years ago
3 min

read
1115
Even though there are many trusted providers such as APT212 who deal in the short-term rental industry, there is a likelihood that you might be targeted by scammers when searching for your short term rental apartments. Online listings have made the process for locating an apartment easy but it comes with risks that you should always be on the lookout for. Some few things which you need to do or avoid when searching for an apartment are as follows.
What you need to do.  
Examine the website thoroughly – you should take your time and exhaustively check the website which you are considering for their serviced apartments. You should verify the business name and contacts given before fully committing to their listed properties. Once the various details of the business check out you can then go ahead to book their services but do not make any payments just yet.
Verify the renter's details from public record files- you can find out the details of the property owner online or through your real estate agent and check if the property is truly theirs. You can as well meet with them and know what they are charging for rent to minimize the possibility of fraud through middlemen.
Compare the rates with other websites- you should visit two or more websites and compare what they charge for the size of the apartment in which you are interested. This will help you have a better idea of what you are supposed to pay and prevent scammers from taking advantage of you.
rent apartments that already have a reputation- you can rent apartments which friends or families stayed in when they visited the same location. This will help you get relevant information from them such as payments, rental policies, etc. Apartments that are professionally managed can be a good alternative to those which you get from referrals. Professionals have a reputation to keep for the prosperity of their business and this is why APT212 will ensure they give the best professional services for customer satisfaction.
What not to do.
Do not pay with cash- you should never pay with any method that renders your money untraceable and hence impossible to recover in case things go wrong. Consider it a red flag if you are asked for cash, wire transfer, western union or MoneyGram before arrival especially if you are not dealing with a trusted agent. Scammers may move this money from one account to another and before long you cannot trace your money leaving you a victim of fraud.
Don't sign a document you haven't carefully read- what is written is what matters, you should therefore carefully read the document to ensure that it reflects what you have agreed on before you sign the lease contract form.
Take deals that are too good to be true even though it is always a win to save some money when closing deals, scammers can use this as bait to take advantage and steal from you your hard-earned money.it is therefore wise to walk away from such abnormally good deals or do thorough research on their authenticity before engaging them.
Related posts