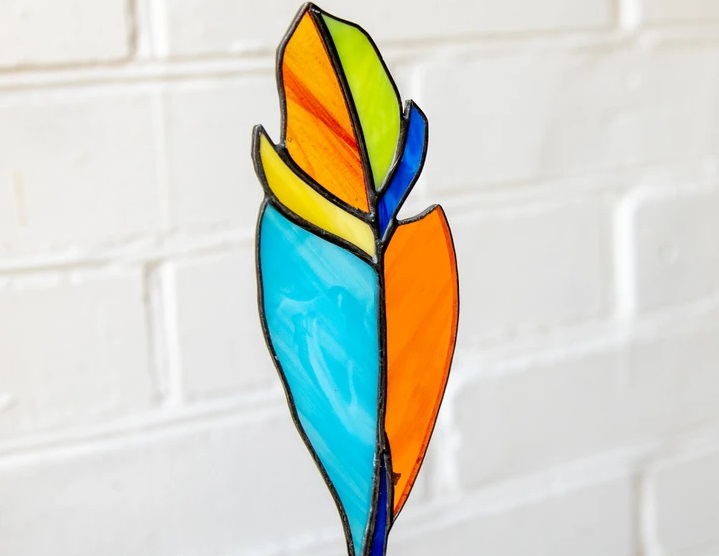 Steps Taken For Making Feather Suncatcher
admin, 2 years ago
3 min

read
749
To make a feather suncatcher, the design is important to draw a design. You might already have a design in your mind just draw it on a piece of paper. To get an idea about the design of the feather, you can take help from the internet or the actual feathers of your favorite bird. After you have drawn the design it is time for you to see if there are any mistakes and correct them with the help of an eraser. Once you are happy with the design, you can cut it out with the help of scissors and use tracing paper for cutting the glass pieces.
Cut
Once the design has been roughly prepared, it is time to cut them. This is the very next step of a feather suncatcher. The glass helps in reflecting the natural light when the feather comes in contact with the sun. It is very important for you to take every measure to ensure that you are able to cut the glass pieces carefully. Remember that you are cutting a glass piece which makes it very important for you to wear a Face as well as an eye shield to ensure that the glass pieces do not enter your eyes or any other part and cause damage.
Paint
It's time to Paint the feather suncatcher. Get hold of your favorite glass paints to color the feathers. Paint it in such a manner that it looks beautiful if you are unable to get an idea about the paints that you should be using Google it or search for it in the animal and picture bird chart. Make sure that you use top class colors and not cheap ones. The good quality colors stay on for a longer time. You can play with your favorite shades as well, so enjoy.
Decorate
Decorate your house with the feather suncatcher. These can be used to decorate the house or any corner for an amazing look. Just try it and you are going to fall for this kind of art because of the amazing positive vibes that it brings. There are many people who believe that the feather suncatcher not only contributes light and beauty to the house but also is an ay of hope. This is why these stained glass wall art can be found in many houses. Your guests are surely going to love it and praise you for the same. But, you really need to be very talented at this art.
Overview
Now that you are well aware of the steps that will help you to get the best feather suncatcher, what are you waiting for? Go, grab your glass pieces or shards, and make the feathers of your choice. However, it is very important for you to be careful while cutting the glass pieces. Care and attention need to be paid in this step so that no glass piece can hurt you. If you are attentive and careful then you are going to do magic with your art and talent.
Related posts