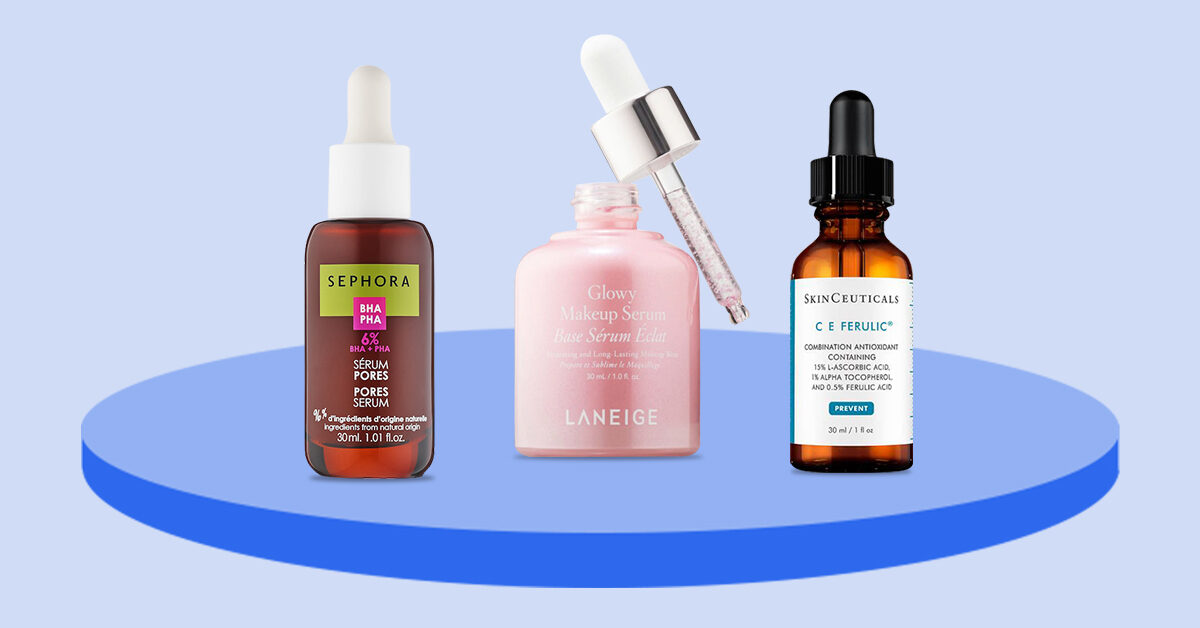 Serums are raging in the skincare market, and they are here to stay! Serums benefit the skin in several ways depending upon the issue you want to target. For example, there are serums that combat hydration, serums that deal with controlling excess sebum excretion and serums that target pigmentation. Serums for pigmentation are the most popular kind as they address one of the most common problems of the Indian skin type- pigmentation. 
Pigmentation is caused by the production of melanin in the skin that is responsible for determining your skin colour and tone. A good serum for pigmentation inhibits the production of melanin which can make your skin brighter with regular usage. Some serums in the market damage your cells, and despite producing, results might prove harmful to your skin in the long run. Therefore, it is important to pick the right serum for pigmentation that will not only yield results but will also be safe for your skin. 
Today, we shall talk about the different kinds of serums and ingredients that help combat pigmentation, dark spots and uneven skin tone. 
Alpha Arbutin Serum 
An Alpha Arbutin serum is considered one of the best for pigmentation. A tiny percentage of this ingredient in your serum can work like magic. It is considered the most worthy substitute for hydroquinone. Unlike hydroquinone, it does not damage your cells. Instead, it restricts melanin production and gives you results as good as hydroquinone.  
If pigmentation is your major concern, arbutin serum is all you need. It is easy to include in your skincare routine and should be ideally used twice a day after cleansing and before moisturisation. 
Niacinamide Serum 
Niacinamide serum has gained immense popularity in the past few years. Due to its compatibility with sensitive and acne-prone skin, it is one of the most loved ingredients in skincare. It helps reduce spots and also treats pigmentation. When paired with arbutin, it acts as a more potent agent in addressing your pigmentation issue. 
https://www.thedeconstruct.in/product/brightening-serum-10-niacinamide-0-3-alpha-arbutin/ is one of the most effective serums in the market that target many issues at once, such as dullness, scars, hyperpigmentation, acne and acne marks. It has a very stable formula and suits every skin type. 
Vitamin C Serum 
Vitamin C serum is a great agent when looking for a treatment for dull and uneven skin. It also helps in improving the overall skin tone and texture. Vitamin C majorly works towards making your skin glowy and fresh but could also act as a serum for pigmentation. However, some people may be intolerant or allergic to the contents of a Vitamin C serum, and thus it is best to do a patch test before incorporating it into your skincare routine. 
Salicylic Acid 
Salicylic acid is a natural compound found in plants and can help reduce dark spots and dullness on the skin by exfoliating the upper layer of your skin. However, salicylic acid can make dry skin dryer. Thus, it is best to either choose another kind of agent or layer your serum with a hydrating foundation. 
Retinol Serum 
Retinol serum stimulates collagen production, which in turn can smooth fine line wrinkles and reduce darkness on the skin. It is one of the major ingredients in anti-ageing as well as brightening serums. It works towards giving you better skin.
Using the right kind of serum for pigmentation can give your immense results. Always know your skin well before buying any skincare product. It is best to go for a power-packed serum that will suit your skin. Once you have found the product that suits your skin, you must be patient and consistent in its application if you want to achieve the best results. 
Related posts