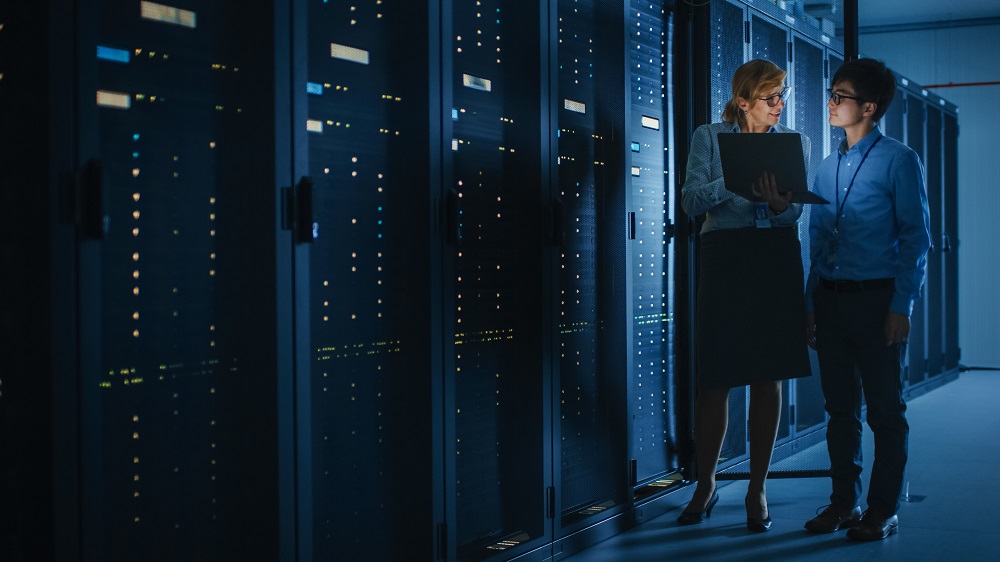 Salary Scope after Completing MCA in India
Tracy Gill, 12 months ago
7 min

read
362
The Master of Computer Applications or MCA is a postgraduate-level program that covers the most in-depth topics related to using computers in business and other fields. It teaches the students advanced modules on programming languages such as C++, Python, and Javascript, among others.  Students interested in careers as programmers, software developers, data analysts, app developers, or system analysts might consider enrolling in this curriculum. The pay range for MCA students in India varies based on numerous factors such as performance of the student, institution, domain expertise, job role, location, et al.
Read this article to know more about the scope and salary after MCA in India.
Average Salary after MCA in India
In India, a master's degree in computer application or MCA may get a starting salary of about Rs 6 lakh per annum – Rs 8 lakh per annum. The norms slightly change from one business to the next, based on their market standing and who they cater to. Companies have different pay scales depending on their physical locations as well as the individual talent of the candidate.
For instance, a Lead Software Engineer or Lead SDE, usually a person with an MCA, may expect a salary above Rs 15 lakh per annum. While the salary after BCA in India may range from Rs 4 lakh per annum to Rs 8 lakh per annum, taking an MCA course after a BCA degree programme acts as a major stepping stone in terms of the pay scale and the scope of jobs and career opportunities.
The following table lists the expected salary for MCA in India across the different positions usually offered to successful MCA graduates:
| | | |
| --- | --- | --- |
| Job Role | Fresher Salary | Experienced Professional Salary |
| Software Developer | Rs 6 LPA | Rs 10 LPA |
| Systems Analyst | Rs 4 LPA | Rs 8 LPA |
| Software Programmer | Rs 4 LPA | Rs 10  LPA |
| Network Administrator | Rs 6 LPA | Rs 8 LPA |
| System Administrator | Rs 6 LPA | Rs 8 LPA |
| Database Administrator | Rs 6 LPA | Rs 8 LPA |
| Technical Writer | Rs 4 LPA | Rs 6 LPA |
However, the salary mentioned above may differ depending on several factors such as the institute the MCA degree is pursued from, the performance of the candidate, relevant domain knowledge, work experience, job role, et al.
Career Scope in India after completing MCA
An MCA program graduates can feel confident about their prospects for employment with some of the world's leading information technology firms actively hiring MCA graduates. Each of these specialists earns a competitive income, especially compared to the applicants who have earned Master's degrees in other professional fields.
A few of the top careers after an MCA degree and their average expected salaries are mentioned in the paragraphs below:
Senior Software and IT Engineer
Your responsibilities as a senior software engineer will include creating, testing, deploying, and maintaining software applications used by a business. The engineer's analytical and problem-solving talents will be used to meet a wide range of business requirements. They also provide suggestions for improvements and coordinate with programmers. Opportunities for a senior software engineer are plentiful in both the private and public sectors. A senior software developer may expect to make between Rs  4 to 8 lakhs per annum.
Director of Technical Consulting:
These experts in information technology aid businesses in fixing all kinds of technological problems. They are in charge of fixing bugs, adding new features, and improving the overall performance of a company's systems. They may also coordinate operations with IT teams and offshore companies for product development processes, system upgrades, server or cloud requirements, etc. They may expect an annual compensation of roughly Rs 8 lakh in India.
Database Administration:
Database administrations build and maintain a company's databases. This role also includes the creation, cleaning, setting up, updating, and managing of databases. Incorporating business models, industry-standards to make systems and the database more compliant and efficient is the key goal of such employees. An entry-level database administrator may earn around Rs 6.25 lakh per year.
Cloud Architect:
This position is closely tied to Cloud Services and deals with cost-effective storage choices. Because of the growing popularity of cloud technology, these specialists are in high demand. As a cloud architect, your responsibilities will encompass designing, building, and supporting remotely located servers and machines that store and send data packets. A cloud architect's base salary ranges from Rs 10 to 12 lakh per annum.
Data Science Expert
Due to the growing relevance of data, especially for businesses worldwide, the role of data scientists has become one of the most desirable careers available today. In today's world, information is a powerful resource. Data scientists help businesses harness that power by revealing trends, patterns and behaviours that lead to more educated and streamlined decisions, which often prove to be more cost-efficient, generating a higher return on the investment. Besides, a data scientist in India,  may expect a lucrative annual compensation of up to Rs 16 lakhs per annum, even as a fresher.
Business Analyst
A business analyst must possess the ability to use analytical, critical reasoning and problem-solving skills to solve major business challenges by harnessing technological solutions. In this position, the ability to analyse data, consumer behaviour, business goals and target audiences, markets, and performance of the business is incredibly essential. Business analysts often earn an annual salary of over Rs 6 lakh per annum in India.
Technical Writer
A technical writer is responsible for creating deliverable content such as product details, design standards, user guides, manuals, and web content for businesses. Most technical firms hire experts in the subjects of computer sciences for such roles since it requires a good understanding of in-depth technical concepts and phenomena. In India, a technical writer may expect to make around Rs. 4 to 6 lakh per annum.
Web Developer
As a web developer, you'll create the infrastructure behind your company's websites and other software user interfaces. Web developers make the back-end operate efficiently and make the front-end user-friendly and simple to use. A web developer is a well-recognized pivotal position that many MCA students aspire to take on. In India, a web developer can expect a pay of about Rs 10 lakh per annum.
Key Takeaways
The quick uptick in the digital sphere profoundly affects the IT industry. Because of their superior abilities, MCA graduates have been the centre of attention. As more students aspire to become technological experts, MCA has consequently become a popular choice. Besides, the scope after completing an MCA degree is vast, especially in the technological domains of the corporate world. To know more about the scope of MCA programmes and the best institutions to pursue the degree from, connect with an expert mentor at the Sunstone website today!
About Sunstone
Sunstone is a leading higher education services provider that works with academic institutions in upskilling students for employability. Sunstone offers career-oriented training interventions for undergraduate and postgraduate students at 40+ institutions across 30+ cities.
Sunstone's training programs are industry-endorsed to enhance employability. These programs are designed for hybrid delivery with an unparalleled focus on soft skills and personality development. Sunstone's focus is to provide students with a holistic educational experience.
Frequently Asked Questions
What is the starting salary of an MCA in India?
The starting salary after an MCA degree depends on the job role and the qualifications of the candidate. It can range anywhere from INR 6 LPA to INR 8 LPA.
What is the salary of an MCA in India per month?
The salary of an MCA graduate in India on a per month basis can range between INR 35000 to INR 1.5 lakh. However, this may vary depending on the job role, location and business policies.
Which MCA has the highest salary?
Some of the highest paying MCA jobs include that of a Software Engineer and Data Scientist. The MCA specialisations that attract the highest pay include data science, business intelligence, et al.
Related posts