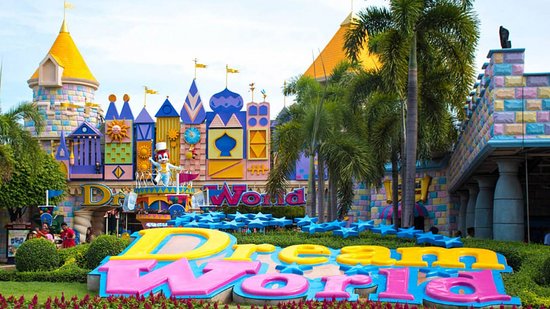 Ride Entertainment Skycoaster and Park Maintenance Update
Herman Walker, 2 years ago
2 min

read
502
As parks are exploring the best ways to reopen their properties, Ride Entertainment has developed services to help them reopen. The company is aware that things will change as amusement parks start to reopen. They are playing their part in helping parks as they get ready to welcome guests. For this reason, Ride Entertainment has updated its Skycoaster procedures and retooled their theme park maintenance and installation team to specifically help parks in the U.S. re-open.
Skycoaster collaborated with its partners to offer flight suits cleaning solutions and also update operational procedures.
The Managing Director of Skycoaster said that the amusement park industry faces unforeseen challenges. However, Skycoaster remains committed and open to supporting their clients as they deal with the challenges. He singled out High Energy Sports thanking them for their efforts to develop a solution in flight suits sanitization and developing procedures to guide park operators during operations.
Installation and Maintenance
Theme parks also face extraordinary challenges when evaluation theme park maintenance works needed to reopen the parks. The Project Director for the Installations and Maintenance Division opines that seasonal parks will require putting in more work if they are to reopen, considering that they don't have much time to prepare.
The company's installation and maintenance team can help theme park maintenance teams in the U.S. They are offering to supplement your labor and collaborate with your project manager or team to complete projects to enable completion of theme park maintenance to resume operations.
The theme park maintenance team at Ride Entertainment has ample experience in areas such as chain and wire rope replacements. The team is available to assist in 2020 and during winter during the offseason when comprehensive theme park maintenance takes place.
If you have questions about the attractions and rides that are sold through Ride Entertainment. If there is a question about a manufacturer who is in a sales partnership with the company, they will assist you connect to the relevant people in every company.
Ride Entertainment thanks everyone who has been instrumental in their success. These include the New Jersey Amusement Association, the Pennsylvania Amusement Parks, the New England Amusement Park Association of Amusement Parks and Attractions, and IAAPA. Others are private companies such as International Ride Training and ITI College for tirelessly working to ensure the safe reopening of the industry.
About Ride Entertainment
Ride Entertainment leads in providing installations, financial partnerships, park operations, and sales to industry players.
Theme park maintenance teams at Ride Entertainment receive maintenance technicians. The programs is offered at ITI College to help you gain competency in repairing and maintaining theme park rides and attractions. If you are interested in the training, visit https://iticollege.edu/industrial-maintenance-training-amusement-park-technicians/ and learn more.
Related posts