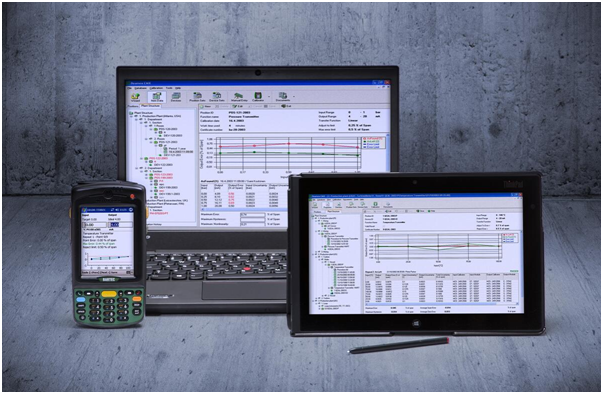 Reasons to Use Calibration Software
Herman Walker, 2 years ago
4 min

read
545
It is vital to remember that calibration software can help you reduce risks, save time, and analyze real-time data to create reliable and effective decisions.
Having a process plant means implementing a relevant system that will calibrate data, operations, and instruments. However, the same way as any other security option, the systems come with various processes and options, which you should remember.
At the same time, methods can vary depending on the process's accuracy, efficiency, quality, and expenses. For instance, if you wish to handle data on paper manually, you will spend plenty of time doing it.
On the other hand, choosing a software will help you transfer test data, ultimately reducing timeconsumption by up to seventy-five percent.
Therefore, if you wish to reduce manually imputing documents and data, you should implement calibration software to help you with the process.
That way, you can store results in a generic database or spreadsheet, which will prevent you from using paper documents. However, human error can lead to severe problems, risks, and compromised data integrity.
At the same time, data entry is time-consuming and problematic in the long run. Therefore, you should implement proper software that will provide you peace of mind.
Paper Systems
The first thing you should remember features technicians and engineers continually using paper and pen to deal with results, especially if they are in the field.
When they return to a business office, they will transfer notes onto another paper document, which they will archive afterwards. Therefore, they must manage thousands of pieces of paper; they can easily damage, misplace, or lose.
As soon as you decide to use traditional data-keeping means such as paper-based systems, you can rest assured about expenses. Still, it is labour-intensive and challenging to handle for large businesses.
At the same time, it is problematic to calibrate data, which makes the system inefficient and intensive. It can easily lead to typic errors, while you will still use plenty of resources for the process.
You should click here to learn more about calibration processes.
Databases, Spreadsheets and Other In-House Legacy Systems
If you wish to use a more secure and prominent option, you should consideran in-house legacy system to handle a process. Still, it comes with numerous disadvantages.
For instance, these options require manual inputs into a particular database or spreadsheet. Then you can store a document in electronic format, but the process is time-consuming, similarly toa paper system mainly due to human error issues.
Besides, you will not be able to automate everything by setting automatic notifications and other features that may help you out with the process.
Calibration Software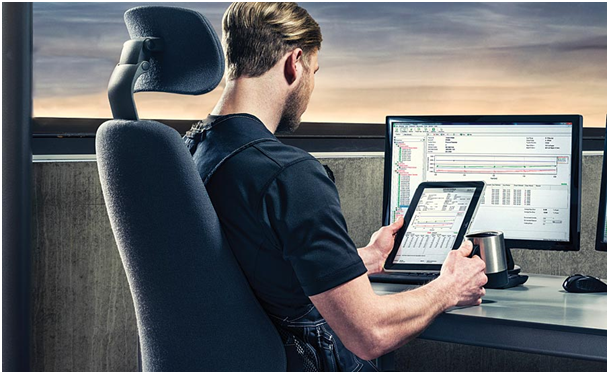 Using calibration software is the best way to ensure convenience and automation without any additional problems. Besides, you will get software that stores and manages instrument data.
We discuss scheduling and planning the process, optimizing and analyzing frequency, certificates, labels, report production and communication with maintenance management systems and intelligent calibrators.
Therefore, you will get the most advanced option that will guide and support an overall process. If you wish to understand how software can help you handle instrument calibration and other management tasks, you should learn about it beforehand.
Let us start from the beginning.
Decision-Making and Planning – The main idea is to list all measurement devices and instruments into non-critical and critical devices. As soon as you do it, it would be best to create presets and required tolerances beforehand. It is vital to think about intervals, which will help you approve and create SOP or standard operating procedures for each device. You should also choose a proper calibration method and tools for executions. Finally, you will get a monitor or screen to check out the status of each instrument along the way.
Organization – The next step you should implement includes organization, which means you should train your staff such as service engineers, maintenance technicians, quality and process managers and engineers to use proper tools based on SOP regulations. At the same time, you should use available resources to help you deal with automated and scheduled tasks.
As soon as you check out this guide: https://www.wikihow.com/Calibrate-Your-Monitor you will learn how to calibrate your monitor with ease.
Execution – When it comes to the execution process, it is a stage that supervises various tasks you have implemented in the previous steps. Your employees will handle activities depending on instructions they received, including safety processes and procedures. Then, they will conduct execution depending on the plan you created. All methods require electronic signature or approval of calibration records, which are essential factors to remember. After the results, the software will perform analysis and provide you with potential corrective actions you should handle. The best way to review and analyze calibration effectiveness is by checking various intervals.You can adjust them properly, which will provide you with an archive of calibration history your staff can use for further analysis.
Related posts