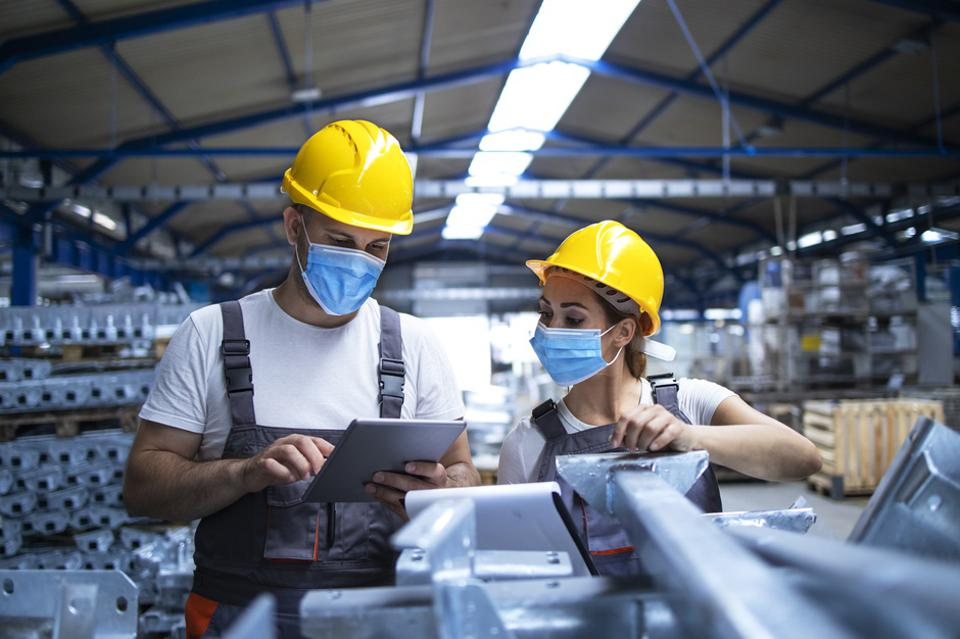 Protecting Your Manufacturing Employees from COVID-19
Nancy Lyles, 2 years ago
3 min

read
633
COVID-19 has caused severe damages in all economic sectors in addition to millions of infections and deaths. The pandemic struck in March 2020 and spread to all parts of the world. By the end of 2020, it had not shown any signs of ebbing out because new strains were being detected therefore prompting some countries to take containment measures.
If you are a manufacturer, your main goal should be protecting your employees from the coronavirus. Here are the tips you need to do that.
Identify your High-Risk Employees
More information about COVID-19 is emerging and health experts claim that some people are more vulnerable to the disease than others. For instance, individuals above 55 years of age and those with chronic diseases like high blood pressure and diabetes are at a higher risk compared to young and energetic people. Therefore, you have to identify such people and ensure that they are safe.
Allocate the work that can be completed remotely, such as answering calls and online marketing, to the high-risk persons and allow them to work at home.  
Speaking of the employees allowed to continue working in the manufacturing facility, ensure that they are tested regularly. Anyone found to have contracted the coronavirus should be treated and given time to recover.
Enforce Self-Distancing Rules in Your Factory
The methods recommended for containing COVID-19 include ensuring that the employees working in your manufacturing facility are maintaining the recommended social distance. You have to take several steps to ensure that your employees are maintaining social distance.
For instance, you can forbid all meetings, including lunch breaks, tea breaks, and any other grouping in your manufacturing facility. After that, adopt online meetings and start supplying meals to your factory workers on their workstations.
Redesigning the work area may help enforce the social distancing rules.
A quick example, lengthening the packaging area might help the workers maintain the recommended social distance. A long packaging area will accommodate many workers and allow them to maintain the recommended social distancing of six feet. Safety experts claim that improving the ventilation of a manufacturing facility is also important.
Restrict Access to Your Manufacturing Facility: Iskander Makhmudov
Health experts have already agreed that contact is the primary method of contacting COVID-19. Therefore, restricting access to your manufacturing facility will help protect your employees. For example, you can allow a few employees to work from the manufacturing facility. Subject them to regular tests and quarantine those who contract the disease.
Work in conjunction with all suppliers in the supply chain to come up with a more reliable protection protocol.
For instance, you can make it a rule that all deliveries have to be made by individuals tested for COVID-19 within 24 hours. Furthermore, Automation canhelp minimize contact during loading and offloading.
As this post has demonstrated, the COVID-19 pandemic has affected many manufacturing businesses. Manufacturers have to be innovative if they need their manufacturing facilities to continue operating. According to Iskander Makhmudov, every manufacturer should put the health of his employees first to make them feel valued. Your employees will work harder if they realize that you value their health and your profits are likely to increase.
Do not allow COVID-19 to bring your company to a stop. It is time to employ the right strategies and protect your employees, increase sales, and boost the profitability of your firm.
Related posts