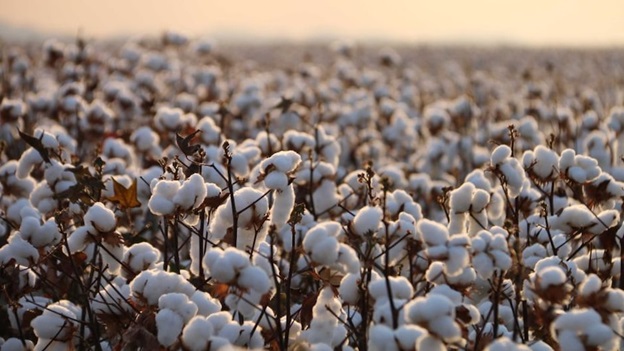 Whether you are a fierce environmental activist who pleads for zero-waste or you're a regular wearer who enjoys being surrounded by qualitative things, the wardrobe is an important part of your life and you want your clothes to be as long lasting as possible. It is a well-known fact that natural fabrics have a much longer lifespan than synthetic ones, so today we'll be talking about a few of them that you need to incorporate into your wardrobe if you want to have a both beautiful and sustainable style.
Cotton
Cotton is usually the most predominant fabric in one's closet, especially for spring and summer clothing, and for a good reason. Since it is a 100% natural fabric, it doesn't irritate the skin, it is soft and durable, and it is very breathable, which comes in handy during the hot summer days. Cotton isn't a pretentious fabric: it can be washed in the machine and dried in the dryer, and you can even skip the ironing if you feel like it. Cotton shirts and button-ups are great for the warmer period of the year, but avoid it during winter, especially if you are playing sports, as it can absorb the moisture and make you constantly feel wet and uncomfortable.
Linen
Another summertime favorite, linen is considered to be one of the oldest fabrics in the world. Besides others, it is great because it isn't as high-maintenance as other fabrics. It is easy to take care of, doesn't require any special detergents, and although it tends to wrinkle easily, you can decide not to iron it because it looks great either way. Not only that, but it is also arguably the most eco-friendly fabric to have in your closet as it doesn't require as much water as other textiles and it is completely biodegradable. Linen shirts and pants should be present in anyone's wardrobe.
Wool
A fabric perfect for autumn and winter, wool is probably as old as the world itself, and it offers great protection and regulates the temperature of your body. Thankfully, the days when we had to wear an itchy sweater made of regular wool are in the past and today there are plenty of soft and comfortable options to choose from.  Men's knit Irish sweaters as these https://www.tarairishclothing.com/collections/mens-knitwear  became one of the most popular garments of the last years and since they are made of fine merino wool, they are breathable and cozy, and they can also be worn for a long period of time, since merino wool is antibacterial.
Silk
The most opulent fabric of this thread, silk is highly appreciated for its countless benefits and luxurious feel. It is a strong and durable textile and since it is so delicate, silk clothes can indeed deteriorate more easily than other garments from your wardrobe, but if you take care of them correctly, they can last up to a few decades. Silk is amazing when used to make clothes such as shirts and dresses, but it is even better as a fabric for bed sheets, as it has antibacterial and antifungal properties, which makes it perfect particularly for those who suffer from severe allergies.
Related posts