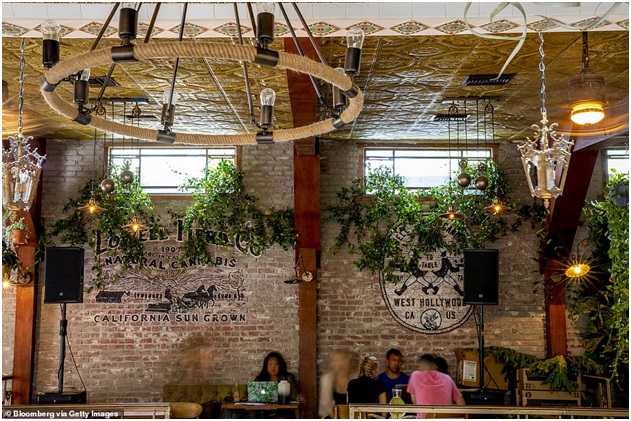 Lowell's Helps You Enjoy A Cannabis Lounge
Clare Louise, 4 years ago
3 min

read
1049
For more than a century, the people of California who wanted to smoke or consume cannabis in any specific way were forced to hide their use from the law. However, California has now relaxed its rules regarding cannabis consumption and companies like Lowell Herb Co. are hoping you get the best out of your cannabis orders by staying safe when you make an online order. Cannabis delivery has always been hit and miss but Lowell is changing the way you get your orders by making sure only reputable companies are used and you know exactly how to work with your delivery driver.
Much like the prohibition era of U.S. history, the return of liquor is similar to the changes being made to the consumption of cannabis that is no longer needing to be hidden. A cannabis lounge is a safe place that you can use with ease to make sure you get the most out of your cannabis experience on a daily, weekly, or monthly basis. Whether you are a dedicated user of cannabis or simply a customer who hopes to enjoy a wonderful meal created by a well-known chef containing cannabis or simply looking to spend some time with friends in an environment where vaping and smoking are legal, the Lowell Cafe cannabis lounge is for you.
In the first instance, the issue of how best to enjoy your cannabis experience can take many different forms but head to the first fully legal cannabis lounge in the U.S. means you will have an enjoyable experience. The rise of dry bars where alcohol is not available shows how successful the alternatives to the traditional bar and lounge can be when the community comes together to enjoy a new way of living. If we are to change the way we feel about cannabis, we need to change the way it is consumed and bring it out of the shadows.
This is where Lowell Herb Co.'s cannabis lounge comes in with its large location divided into three separate zones to make sure everybody is able to have a good time and enjoy cannabis and interactions with others. The three zones take in an outdoor patio area where smoking, vaping, and the consumption of edibles are all available. The other two indoor areas are similar to the outdoor zone with edibles created by an award-winning chef that make this a unique experience.
The cannabis lounge by Lowell is a new way for the people of West Hollywood to enjoy cannabis in a safe and legal environment. As the changing tide of public opinion towards cannabis sees more individuals believing the decriminalization in California, Oregon, and Colorado is something that should be explored nationwide. The foal of the Lowell Herb Co. is twofold with the desire to remove the stigma attached to cannabis its primary objective. The second aspect of the business is to create a high-profile cannabis lounge that allows everybody to enjoy smoking in a public, friendly, and comfortable environment. By opening their lounge in West Hollywood and seeing the first month of reservations sell out in under three hours, Lowell Herb Co. is well on its way to achieving its goals in the cannabis sector a reality.
Related posts