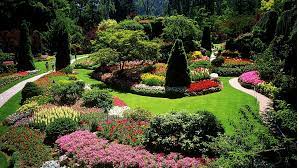 Landscaping your garden: tips for successful landscaping
Clare Louise, 2 years ago
3 min

read
425
The development of a landscaped garden represents a real investment, whether in terms of time (reflection, design and realization) or money. Even without being a novice gardener, it is recommended that you proceed with a certain methodology to effectively arrange your garden. The expert team has organized for you the steps and advice that will help you to have a successful landscaping of your garden.
Establish the landscaping budget
Building a garden is not cheap. The garden planning budget is obviously the essential element that will condition the limits of your imagination. First of all, define your budget. Without a precise idea of the budget, it will not be possible for you to choose between the materials, the type of vegetation and the general ambition of your project.
Whatever your budget, you will be able to transform and create a quality green space by carefully choosing the types of materials and plants. Even with a very limited budget, nothing prevents you from designing your garden and developing it step by step, area by area. By prioritizing by location, you can start enjoying a corner of the garden without waiting too long. If your budget is limited, still budget for your entire garden layout and prioritize with an initial budget. You will be able to continue to develop the garden, step by step, while maintaining the overall consistency.
Avoid absolutely wanting to "put everything" in your landscaping. It is better to start small and gradually adapt the green space according to your desires.
Landscaping your garden: defining a style
If you have decided to create a landscaped garden, you probably already have an idea of what your future haven will look like. Development of a vegetable garden, a fruit tree, a Zen corner, a concrete terrace or a shaded wooden terrace? This is the moment to definitively decide on the style and atmosphere you want to give to your garden. It is crucial to keep only one style, which will bring homogeneity, consistency and aesthetics to your layout.
Among the different styles you can find the following main influences:
French garden
Mediterranean garden
Japanese garden and zen garden
Modern garden
Design garden
After choosing the style and the atmosphere, the rest of the project will flow naturally: type of plants, materials, equipment (need to heat the terrace for example ): all these elements will go together. And this will also allow you to reduce the field of possibilities. In addition, your land necessarily has unique characteristics to highlight (stone wall, private exposure, etc.): integrate these elements into your project to make it unique.
Take stock of the existing situation
Before grabbing your pencil and starting to scribble the plan of your future garden, it is essential to take the time to sit down and take stock of what already exists. This is not the most interesting or exciting step (and it is often the neglected step), but it is nevertheless fundamental in the success of your aménagement jardin. The inventory of your green space allows you to take into account all the characteristics of your garden and save time by avoiding subsequent reworking of your plan.
Related posts