Ladies Best Watches To Own
Clare Louise, 1 year ago
4 min

read
357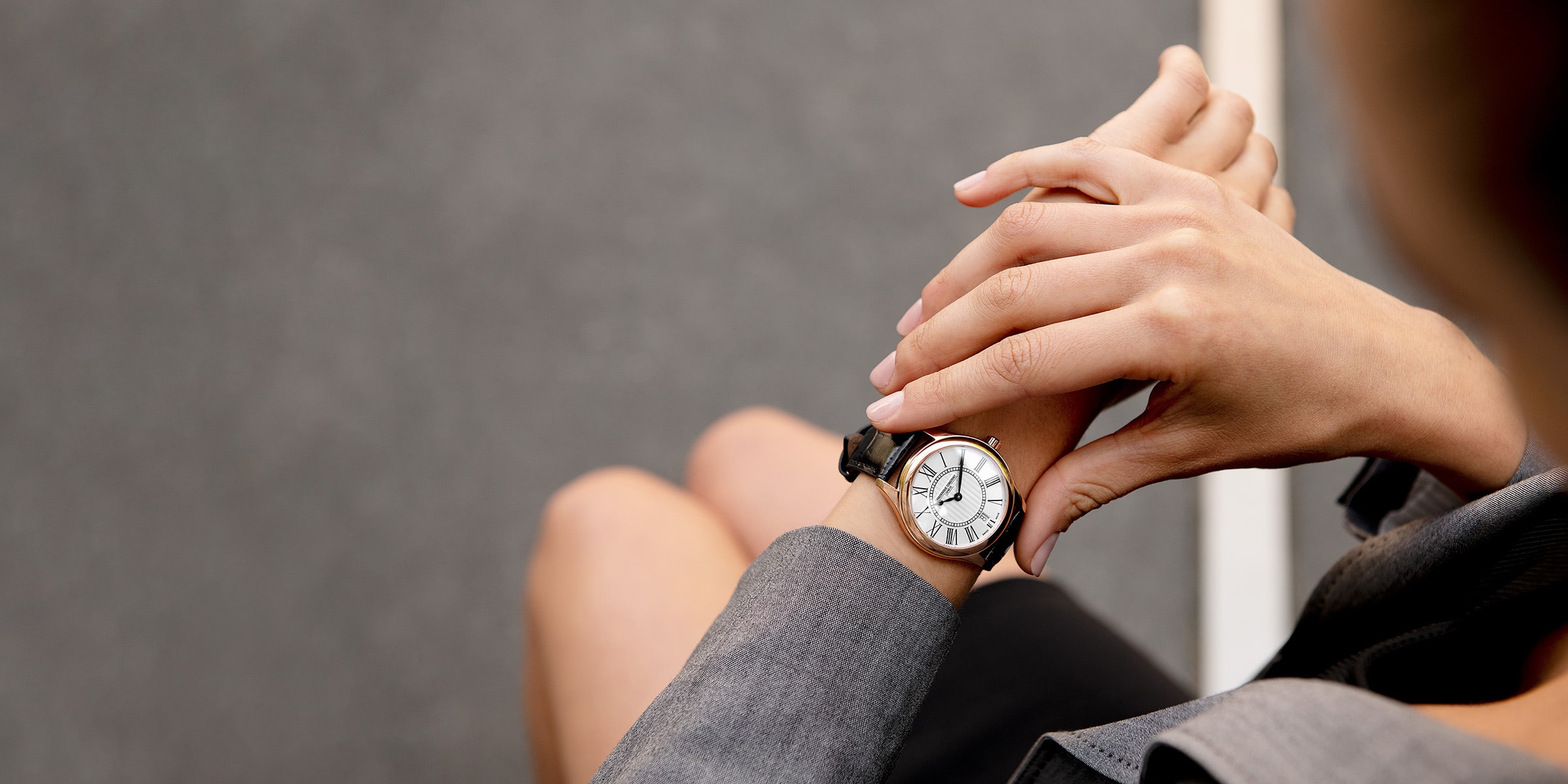 These days, nearly every woman seems to have a smartphone permanently attached to her hand, and all she has to do to tell the time is take a quick glance at the digital clock in the corner of the phone's display. That hasn't diminished the importance and appeal of a fine luxury watch. A high-end watch is the perfect way for a woman to compliment her outfit, adding elegance, class and style to her overall appearance.
Many believe that a watch conveys a woman's personality in a way no other accessory can, while at the same time accenting her femininity and beauty. Lovely, minimalist watches and large, ornate ones are each able to make a distinct fashion statement – depending on the woman's personal style and look.
Emporio Armani Watches
Just the right amount of sophistication and fun go into designing Emporio Armani Watches Women. Aiming to provide you with the dynamic style you love and the reliable designer touches you've come to expect, Emporio Armani watches for women are the everyday staple you need. Designed to complement your youthful style and carefree attitude, these watches keep your looks fresh and dynamic throughout the day. 
While classically beautiful, Emporio Armani watches for women are crafted with design details featuring your favorite modern trends. A two-toned bracelet, sparkling accents, mechanical details and so much more give these watches eye-catching appeal. Large and small silhouettes ensure that your unique taste is satisfied when shopping Armani women's watches.
Dolce & Gabbana Sofia Pink Gold
The Dolce & Gabbana Sofia line of timepieces is elegant, stylish and modern, and the Sofia Pink is a minimalist beauty with a geometric appearance. This Sofia is crafted from 18 karats pink gold with a strap made from 100% pure pink silk satin, finished with an 18 karat pink gold clasp. The dial is made from pink enamel with pink gold-plated hands and logo. and covered by a symmetrically-faceted sapphire glass crystal. It's powered by a high-caliber Swiss electronic quartz movement and is the lowest-priced luxury watch on our list. The delicate and feminine appearance of this timepiece, however, would be striking at any price.
Vacheron Constantin
The women's Overseas Small Model is a precision mechanical self-winding timepiece prominently featuring the hallmark of Geneva certification. It's also a dazzling beauty. Three interchangeable bracelets and straps come with this watch: satin-brushed stainless steel, blue rubber, and an extremely attractive black hand-stitched alligator strap. The dazzle is supplied by 84 round-cut diamonds (totaling more than one karat) set on the six-sided bevel surrounding the brown lacquered sunburst face.
Jaeger-LeCoultre
Jaeger-LeCoultre has a long and storied history of innovation in Swiss timekeeping, and its Reverso a good time some 85 years ago as a luxury reversible sports watch; the reason for the reversible case was so wearers could protect the face during polo matches. Polo matches are likely not a concern for women (or men) today, but this iconic reversible design has been reimagined as a statement timepiece which is truly eye-candy for the fashion-conscious.
Bulgari Serpenti Incantati
Bulgari (or Bvlgari, if you prefer) has long been known for the impeccable quality of its jewelry and watches. Its most-beloved motif has become the company's creative symbol: the serpent. Bulgari has been producing its Serpenti jewelry and watches since the 1930s, but its latest iteration of women's timepieces is the first to actually feature a serpent winding itself around the dial. The look is absolutely striking, and unlike any watch, you've ever seen.
 Blancpain Women Jour Nuit
Blancpain has a strange history. After almost two centuries of family ownership, the company (or its name) was passed a number of times between distant family members and larger big-name timepiece companies. Throughout that time, though, Blancpain continued to manufacture highly-regarded mechanical watch movements and innovative designs. The Women Jour Nuit (night and day) may be Blancpain's most stunning design ever.
We hope you enjoyed researching (or at least dreaming about) the top luxury watches for women.  If you have concluded that these luxury watches are out of your price range then maybe you can at least consider something that should be affordable just to start with.
Related posts