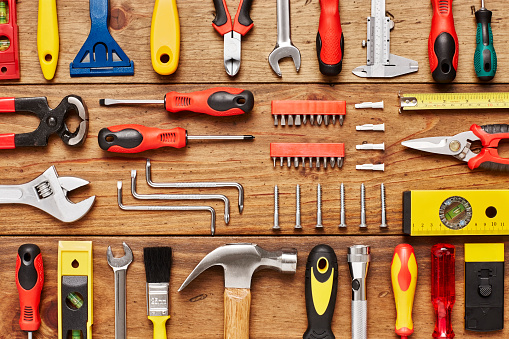 Know Proper Use of Various Hand Tools
admin, 1 year ago
3 min

read
374
It is essential to know the correct use of various hand tools so that you can use them properly without causing any accident in your workplace. Therefore, in this post, we shall try to know and understand the use of a few important hand tools so that you may not suffer any injury by using them incorrectly.
Mektronics Australia is one of Australia's leading suppliers of all types of quality equipment and tools. This company has clients in Australia as well as in Asia-Pacific countries.
What is a hand tool?
Hand tools have played an important role in daily life since the beginning of human civilisation. Hand tools can include any of the following items that we use in our daily lives:
Bars & handles

Clamps

Cutters

Hammers

Hand saw

Pliers

Screwdrivers

Spanners

Strippers

Vices

Wrenches
All these tools can be used in DIY projects, industrial applications, and workshops. All professionals, technicians, and also office-based users often need such tools. Let us take up a few very commonly used hand tools and try to know their proper use.
Make sure that your hammer handles must fit the hammer head properly when using a hammer. It is also a good idea to wedge its handle firmly into the head and check for splinters and cracks.
Hardened steel surfaces should never be struck with any steel hammer, rather use any hammer of soft metal or one having a plastic or wooden head for any steel surfaces.
Pliers are typically employed to firmly hold objects in place, but they can be also used to bend and compress a variety of materials. Also, they are available in a variety of forms and sizes, as well as for a variety of purposes including:
Diagonal cutting pliers

End cutting pliers. 

Flat nose pliers

Locking pliers

Long nose pliers

Side cutting pliers

Slip joint pliers

Utility pliers
So, you must select the right pliers to do the right job.
A screwdriver is a tool that is commonly used to tighten or remove screws. Before you begin using a screwdriver, double-check that the head type and size are compatible with the screws.
To use a screwdriver properly, grab the handle with your one hand and then the screwdriver tip, near the screw, by using the other hand and apply force and also twist till the screw will catch a grip, then ensure it will go in your next step straight.
Wrenches are a typical hand tool that comes in a number of sizes and shape for a variety of uses and applications. When using your adjustable wrench, for example, you should place it on the nut and ensure the adjustable jaw will face the operator before pulling your wrench to the operator's side.
When using any socket wrench to reach hard-to-reach spots, never use any pipe wrench on bolts or nuts since the edges of the bolts or nuts are likely to shatter the wrench jaws, rendering it dangerous for future use.
Related posts