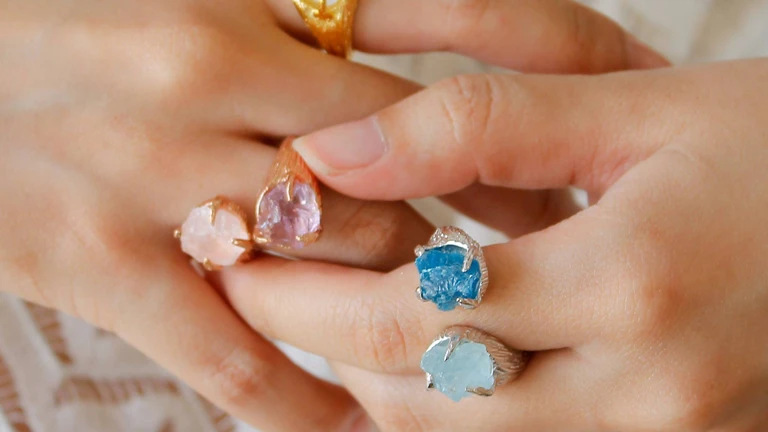 Jewelry Shopping In JJ Market, Bangkok!
Adam Mosley, 4 years ago
3 min

read
1508
Bangkok, Thailand is a shopper's paradise, especially if you are in the jewellery trade. Chatuchak Weekend Market is THE ultimate Bangkok market. As one of the biggest weekend markets in the world, a renowned for its ecliptic and exotic ware it covers a staggering one km. It consists of a whopping 15,000 (approx) booths selling everything from Pets, furniture, Army surplus gear to Anvils and magnets. Items from every corner of Thailand. And of course, some of the best wholesale Sterling Silver Jewellery you can find in the world.
Chatuchak has a myriad of stores selling Jewelry, including many reputable sellers along with a number of stalls selling, what can only be described as 'junk'. However, that is for you to decide. Some of the stalls at Chatuchak offer small amounts of stock that are bought from china or Cambodia, but then we have the stalls that are also the manufacturers here in Bangkok itself. They normally have much larger stalls, with their shops on Kho Sarn road also. But no matter what you are looking for, there is plenty out there for all tastes.
One quick word of caution though. As you walk through the market and browse the Jewelry on offer. You often will be spotted by people the stall holders have out in the market looking for browsers. You maybe approached, offered deals and taken to that stall. However, more often than not, that what you may see in an advertisement given to you on the street, most often has little to do with what you will find when you get to the stall. The vast majority of the Jewelry stalls are located within the same area of the market, which is convenient.
I would suggest that you set aside a full day for your shopping. The market is vast and getting lost within the maze of the stalls, can be taxing. The heat can get unbearable during the hot months and certainly humid during the monsoon season. Take your time and take drinks with you, maybe even a portable fan. That way, you can do a thorough route around and get what you want, without being rushed.  Oh, and don't forget to bring your haggle, it is the only way to get the best pieces and a little tip, always try and speak a little bit of Thai when haggling, the locals love it!
Jewelry Shopping in Chatuchak
Chatuchak market is a major tourist attraction in its self. It can draw more than 200 000 visitors in a single day. However, it is far from being the tourist trap that people may think. It is popular among both local Thais and expats living in Bangkok and beyond. As it is where you can get anything and everything. But you should come here just to have a look around and see the market in action, even if you are not a big shopper. It is great fun, but if you do find yourself getting over heated and sweaty in the heat, then there is a beautiful park next door that will help you relax and un-wind, before going back in.
Jewelry selection at the Bangkok Chatuchak Weekend Market, also known as the "JJ" Market – is incredible. Open every Sat. – Sun. 9am- 6pm. Get there early. Thailand has for the past 30 years it's been the home for mass-produced 925 Sterling Silver. It produces, for me at least, the best quality at the best prices. Glorietta Jewels is an internationally renowned manufacturer of 925 Sterling Silver jewellery in Bangkok Thailand. Supplying to the wholesale and retail markets, Thailand Jewellery is the best you can buy.
Related posts