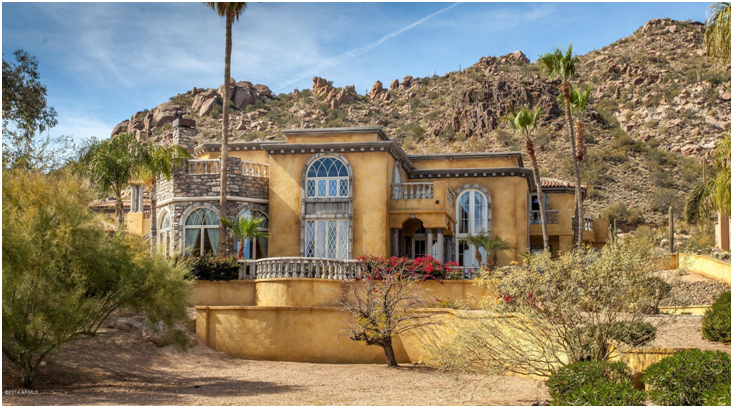 Condos are selling like hotcakes in Scottsdale right now! And, guess who the largest buyers of this type of living are? The Millennial crowd!
They love the idea of living in small places as compared to living in large houses. They love the idea that most of their maintenance costs get shared amongst all residents and that when there is a repair situation, they do not have to take any headache or spend money from their pocket for the same. Plus, condos are extremely affordable when compared to the other types of accommodation available.
Scottsdale in AZ has its share of multiple condos and luxury condo properties. Be it the suburbs' or the downtown area; you will get a good collection of standard and luxury condos in Scottsdale.
Condos in Scottsdale
In the last ten years or more, this part of Arizona has witnessed the development of some amazing luxury condo properties. While some of the development has happened in the Waterfront area, many have come up in the old town.
As per data available about buyers, the condos are mostly preferred by first-time buyers, seasonal visitors as a holiday home concept, families that wish to downsize because their kids have gone elsewhere to stay, or even retired people. While the standard condo communities have some basic amenities, the luxury condo market has additional facilities for residents, giving their lifestyle a desirable push.
One reason why luxury condos in Scottsdale are getting more preference than most places in Arizona is that most of the condos are located within walking distance from the office and shopping districts with good entertainment and dining options close-by.
How to go about buying luxury condos in Scottsdale?
You could check a reliable MLS online to review condos put up for sale. If you are a local, you can use your weekends to drive around and look out for vacant condos ads. And if you wish to leave the research work to experts, you can get in touch with a seasoned real estate agent.
Either way, you need to spend your money and time to invest in the right place. Why not spend a little more and engage a professional to do the work? It is in your best interest because you can take advantage of the agent's experience and learnings. These are people who know the nuances of the trade better than you and me. They have helped hundreds of people before you get a desirable property, and they will help a hundred others after you.
The ease with which the entire process gets conducted, be it searching and reviewing condos, or going for site visits and recce of the properties, preparing documents and contracts, or negotiating the best price, you can leave many of these responsibilities with the agent.
They will handle it all and more to make your life easy and hassle-free. Of course, you need to be involved at every step. After all, it is your money and your dreams that are at stake here. Having specialists do the groundwork and get viable data acts as a catalyst to make well-informed choices.
Related posts