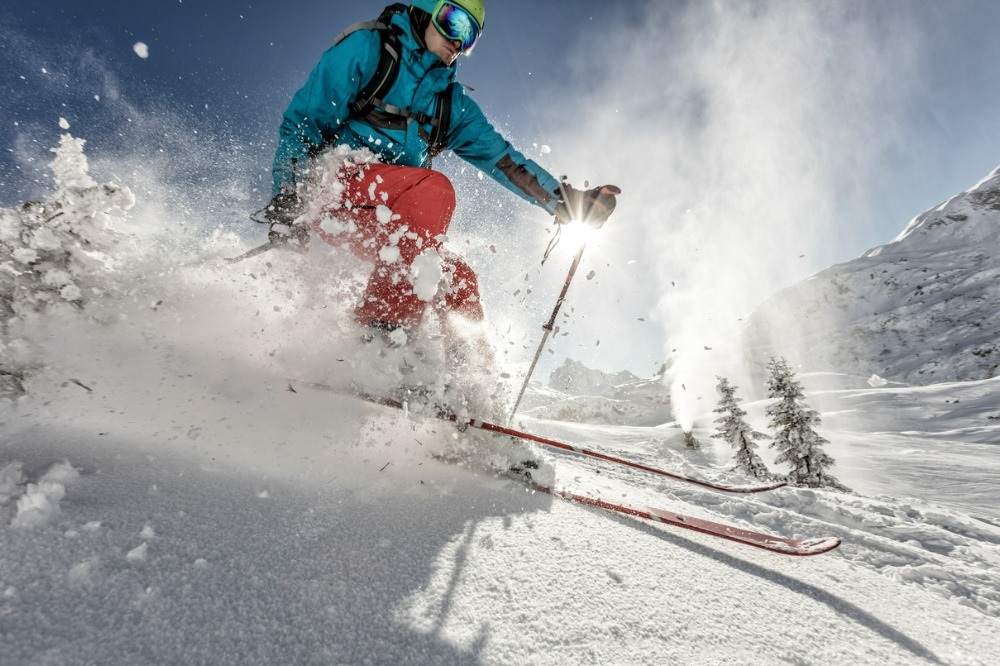 How Travel Insurance Can Rescue a Ski Trip
Herman Walker, 9 months ago
4 min

read
268
Suggested Title: Advantages of Purchasing Travel Insurance for Ski Trips
Tourists may encounter challenges when it comes to ski trips, as these could be the riskiest to schedule. You could spend a lot of money on hotel rentals, aeroplane fare, and equipment costs, but all your planning may be in vain due to an accident or inclement weather. If you want to reduce the possibility of financial loss during a ski trip owing to such conditions, consider purchasing travel insurance. Many of the benefits of travel insurance, such as coverage provided for expenses incurred due to a delay in the journey or cancellation of a trip, can be helpful for holidays in ski slopes and areas. A travel credit card may also provide these benefits. However, standalone travel insurance plans may offer more specialised coverage solely for ski trips. These policies assist you in receiving payment for particular winter sports and travel-related expenditures.
Protection against travel cancellation or delay
Travellers heading to colder climates may find investing in comprehensive travel insurance plans helpful as they offer adequate coverage if there is a delay or cancellation of the trip. This kind of insurance will assist you in receiving compensation for the days you will have to spend at the ski resort if your flight gets delayed due to heavy snowfall or a snowstorm. This also includes fees for non-refundable travel expenses like pre-paid lift passes, equipment rentals, and other costs of such nature. The policy may also provide coverage for additional food and accommodation costs you might have to pay due to the delay.
A disadvantage of such plans is that student travel insurance or any other travel insurance only becomes effective for covered causes. For example, your insurer would compensate you for a flight delay caused by an airline, but if you choose to postpone your trip due to poor weather conditions and fear of getting stuck, you might not be covered.
Snowboarders and skiers who desire the flexibility to cancel their trip at any given time may consider "cancel for any reason" coverage. Even though it is a particular add-on that will cost more, travellers often receive 50% to 75% of overall trip expenses reimbursed with this coverage if they decide to cancel their trip due to any reason.
Accidental injury
Ski trips carry a considerable risk of harm. Injuries would likely force skiers and snowboarders to cut their journey short. In such cases, ski travel insurance with trip disruption protection would pay the costs of returning home early.
Remember that this protection is different from travel and medical insurance. If you get hurt, you'll need to use your usual health insurance plan and the travel medical insurance coverage from your winter sports insurance (whether purchased as an individual policy or as part of the package). Based on the area you're skiing, your health insurance plan may provide coverage if you have an accident. However, it might only be possible if you travel abroad or are within your domestic network.
If you wish to embark on an excursion in the backcountry, outskirts of the resort, or when heli-skiing, think about getting extra adventure sports insurance coverage.
Inconveniences of travel
Despite being vague, the word "coverage" is a valuable supplement to a travel insurance plan for holidays featuring winter activities. Your insurer will reimburse the cost you have to bear for your "travel hardship," also called "Lost Skier Days, if the ski resort where you have booked your stay closes its doors because of an excessive snowfall or lack of snow. This insurance can provide coverage for up to a significant amount of missed expenses each day and is typically accessible from December 1 to March 31.
Equipment lost or damaged
Although you may be acquainted with delay coverage or baggage loss, some people may need to be aware that comprehensive travel insurance can provide coverage for your costly ski or snowboarding gear. After all, most travel insurance policies only offer protection up to a certain amount. As a result, if the airline loses your expensive equipment, you cannot get its total replacement value. A travel insurance plan for a ski trip is advantageous because it protects equipment like snowboards and skis. The insurer will compensate you for equipment costs up to a predetermined limit if the arrival of your luggage containing ski equipment gets delayed.
Wrapping Up
If you're worried that you won't be able to recoup the costs of your winter sports-themed vacation, travel insurance customised for ski trips can put your mind at ease. Find an insurance policy that will cover you if cold weather causes unintentional accidents or delays. Additionally, extras like coverage for travel disruption or delay in the arrival of sports equipment might help you get coverage for the cost of equipment rentals.
Delays and accidents can happen while snowboarding and skiing. A little planning and investing wisely in comprehensive travel insurance go a long way in ensuring you have a relaxed and enjoyable holiday. After all, skiing on the slopes might be fun, but falling into a crevasse and staring at a significant monetary loss might take the thrill out of your long-awaited vacation.
Related posts