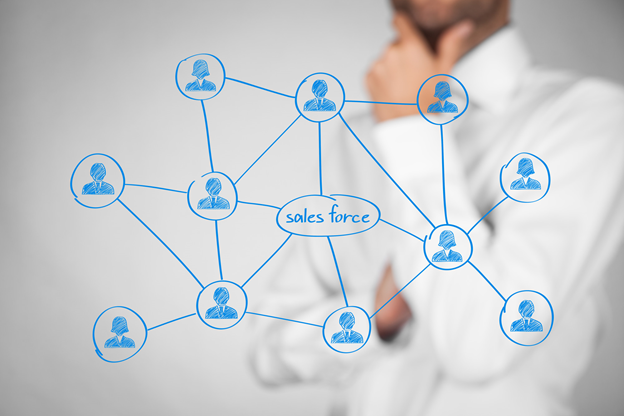 How to Use a Salesforce System Integrator
Herman Walker, 5 months ago
3 min

read
255
Salesforce is one of the most popular customer relationship managers, with a 32% market share. That's more than the next three CRM platforms combined.
If you're considering making the leap to Salesforce, you have a lot to think about. It takes a tremendous effort to convince managers to get on board. You then have to migrate data into Salesforce.
This takes careful planning and it can be daunting. This is where the expertise of Salesforce System Integrator helps.
What's a Salesforce System Integrator and how can you use one? Keep reading to learn all about Salesforce System Integrators.
What's a Salesforce System Integrator?
Salesforce System Integrators are consultants that help businesses customize Salesforce, migrate data, or make Salesforce more efficient.
Salesforce Integrators assist with planning, implementing, and optimizing Salesforce.
Salesforce sets high standards for its consulting partners. They need to have at least two Salesforce certifications and pay an enrollment fee.
Salesforce evaluates partners on a monthly basis to ensure customers get the highest quality service and attention.
How to Hire a System Integrator
Why do you need a Salesforce System Integrator? You should be clear as to what you need and what you expect from working with a certified Salesforce System Integrator.
Do you need help planning a business software migration? You might need to know how to use Salesforce for business intelligence.
Decide if this is a project-oriented partnership or if you want to have a consulting partner on a long-term basis.
Once you know what you need, look for consultants. Salesforce has a site that lists certified consultants. You can filter the search according to expertise, size, and location.
For instance, you might need an expert in the automotive industry or you could need an ecommerce System Integrator.
Look at company websites to learn more about them. Once you narrow down the list to a few companies, reach out to them and ask them for a consultation.
You'll have a meeting where they learn about your company and Salesforce needs. Treat it like an interview and have a list of questions prepared to ask each vendor.
You'll want to know about their experience, project management strengths, and how they communicate with clients. Ask each one to present a proposal with the costs and description of services.
The Value of a System Integrator
A certified System Integrator will look at your systems and processes. They'll create a plan to make sure all of those systems get connected.
That allows your team to access critical data from one place. It makes your business more efficient and more secure.
These tasks seem simple when you buy Salesforce. They often cause delays and increase costs. That's why you need to hire a Salesforce System Integrator.
Get Started With Salesforce Software
Salesforce has a tremendous community of developers and consultants to support it. That's why it enjoys so much market share.
If you want to get started with Salesforce, you need the help of a Salesforce System Integrator. This is an expert that makes your transition to Salesforce a smooth one.
Do you want more business intelligence? Visit the home page of the blog for the latest business news.
Related posts