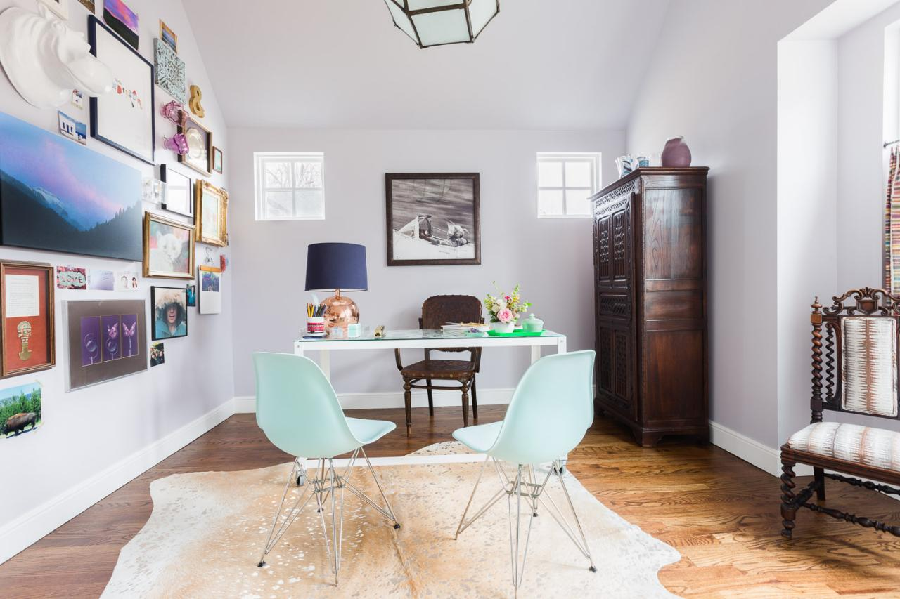 How To Transform Small Spaces In Your Home
Herman Walker, 3 years ago
3 min

read
1139
Whether you're looking for some much needed organisation solutions or a handy space to work from, if you're short on space, it can be hard coming up with the ideas to transform these areas of your home into something a little more useful. Not every home is blessed with vast and open-plan spaces, so if your room is a little on the small side, there is still a lot you can do with the space.
Utilise your kitchen storage
If you want to avoid cluttering up the worktops in your kitchen, why not look at adding some more cupboards, drawers and shelving? If you have a small U-shaped kitchen, a lack of space can be a common issue, but it's fairly easy to utilise the area. As well as under-counter cupboards and storage space, why not build some cupboards above the counter too? Try to keep materials simple and in keeping with your current kitchen theme for an elegant and timeless look.
Use small prints
If you have a small living space, then have fun with the room by mixing up classic patterns, like stripes and florals, but in a smaller size. Choose fabrics in co-ordinating colours so that you maintain a cohesive look and, by using smaller prints, you can make sure that you're not overwhelming the space with pattern.
A chic designer sofa paired with some statement cushions is a great way to add a creative flair to your living room, but be sure to choose a sofa where the legs are on show so that more of the floor space can be seen – this will make the room seem bigger and more open!
Make the most of natural light
If your rooms have plenty of natural light, then make the most of this to make the room seem bigger. Instead of using dark, heavy curtains, look at using light wood blinds or linen drapes to let the light pour in. Even if you don't have big windows, choose lighter shades around your home to maximise the light that you do have.
Keep things cosy
Instead of making the space feel bigger with clever tips and tricks, why not just accept the space for what it is – cosy! In living rooms and bedrooms especially, keep furniture close together to create a cosy and inviting space. Shop online furniture from Discount Direct to utilize your small space correctly. You could also choose a big, plush rug or luxury coffee table to take centre stage in the room and become the focal point.
Use artwork and prints strategically
If you're a fan of artwork and prints around the home, then you can use these to create an illusion and expand or accentuate the room height. Whilst a gallery wall may be too busy and cluttered for a small space, you can hang artwork around the room at different heights in clusters of three or four. Mirrors also help to make a small room look larger, as they create a reflection of space. They look especially good in small rooms when propped against a mantel or on the floor leaned against a wall.
Related posts